Looking for the perfect accent colors to add to your home? Here are the top coordinating colors for Sherwin Williams Sea Salt.
Sea Salt is a super popular paint color for homes. It is a faint green that is extremely light, bright, and welcoming.
If you've chosen Sea Salt to be your wall color – congratulations! That's a huge step.
See my complete color review of Sea Salt here.
Now it's time to pick your coordinating accent colors!
Click here to get a 12″x12″ peel and stick sample of Sherwin Williams 6204 Sea Salt paint color!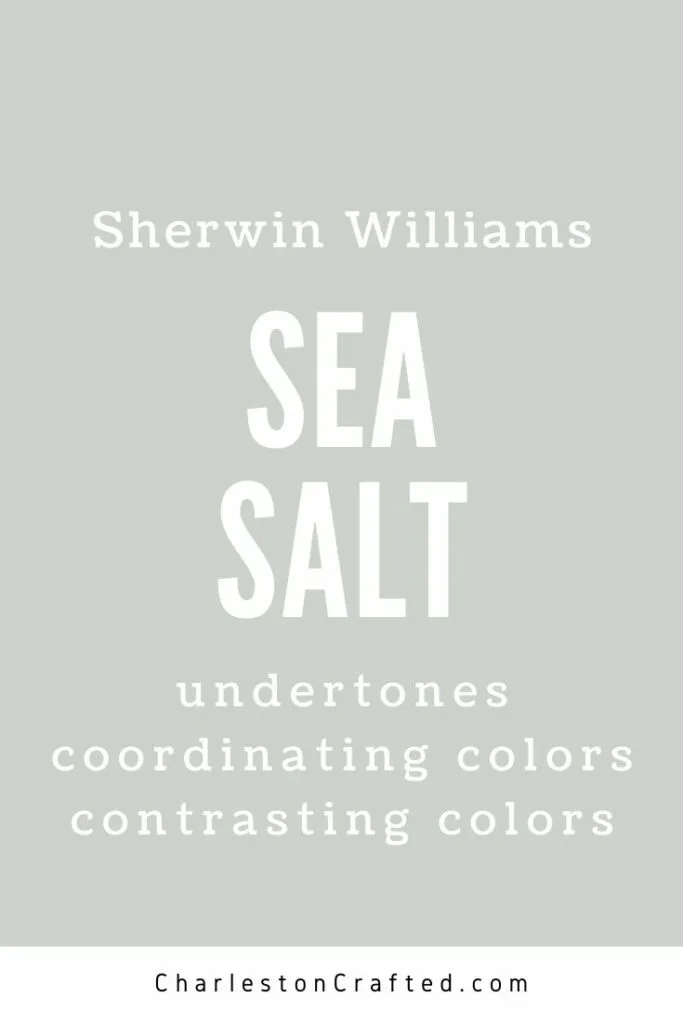 How to select your accent colors
When choosing accent colors for your home, there are a few things to keep in mind.
First of all, and probably the biggest with this color, is if you want a neutral color scheme or if you want to bring in pops of color.
Obviously, with neutrals you will bring in other shades of gray, beige, and white.
If you want more of a bold pop of color, you then need to decide what color family you want – cool tones like blues, or warm tones like golds for example.
Consider non-changeable things in your home like trim color, flooring and kitchen cabinets. Sure, they could be changed, but if you don't plan to change them, select colors that pair well with those tones.
Also keep in mind the lighting in your home. If your room gets a lot of natural light, darker colors might appear to be lighter and brighter.
Lighting really effects wall colors and you should look at all colors in daytime and night time to be sure you still like them.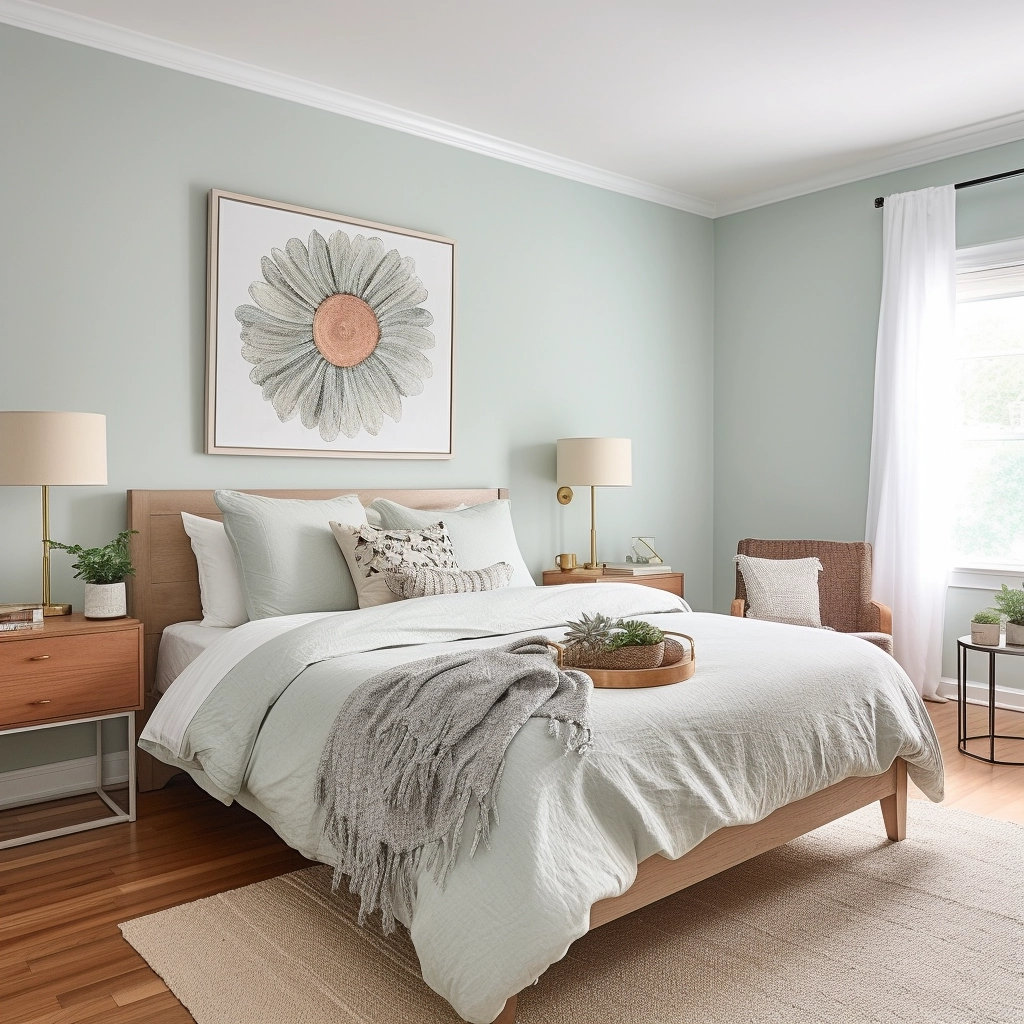 How to use accent colors
Accent colors can be used to paint accent walls or painted furniture.
They can also be used for curtains, rugs, pillows, or accents like lamps and home decor.
How to shop for accent colors
When looking for the perfect accent pieces to match your home, try this hack!
Get a paint sample or paint swatch of Agreeable Gray and stick it in your car or bag.
When you are shopping, you can quickly pull out the sample and compare it to make sure you like how the colors coordinate!
Click here to get a 12″x12″ peel and stick sample of Sherwin Williams 7072 Online paint color!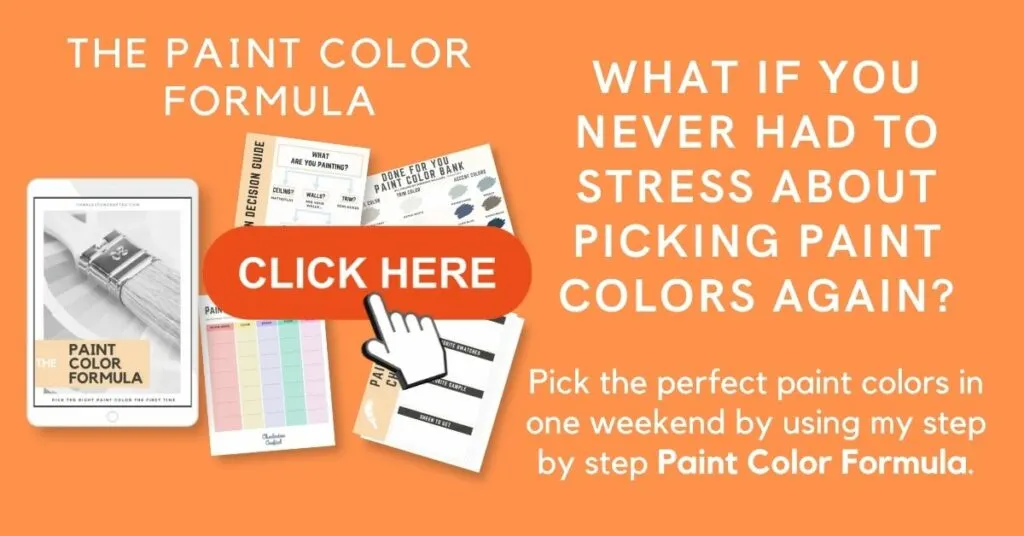 Sherwin Williams Sea Salt 6204
Sea Salt is a gray paint color with cool green undertones. However, it is very muted – think of the gray first.
This makes it a really safe way to use a green color in your home without it feeling GREEN.
If you want a touch of color without it feeling bright or overwhelming, this is a great choice.
It's also a great look for a beach house, lake house, or cottage aesthetic!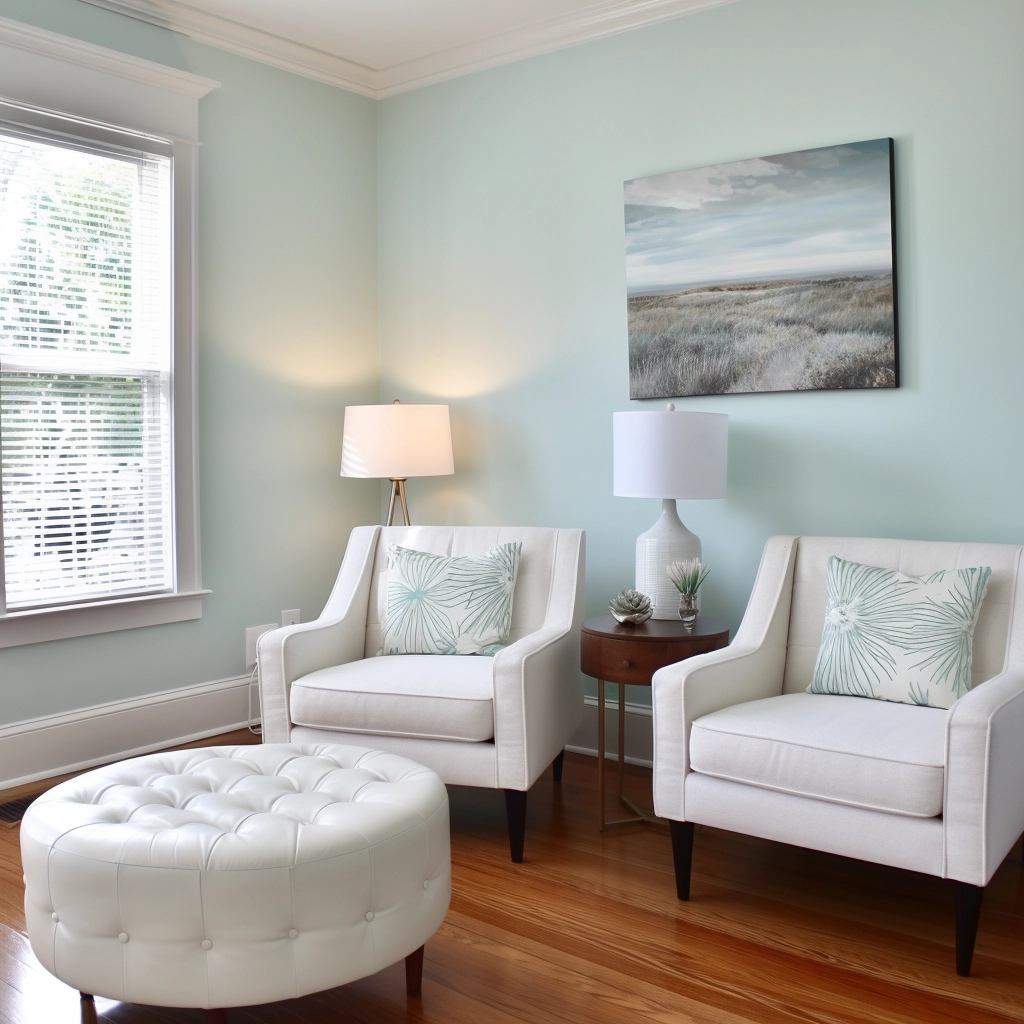 Sea Salt LRV
Sea Salt has a Light Reflective Value of 63%. 0 is black, 100% is pure white. So, Sea Salt is on the lighter side, but still definitely has some color and tone to it!
Is Sherwin Williams Sea Salt green or blue?
Sea Salt has both blue and green undertones to it, but it tends to read more green than blue is most lighting situations.
Sea Salt will look more blue in darker spaces or in rooms with north-facing windows. This cooler light brings out the cooler blue in the paint!

Sea Salt Coordinating Colors
Sea Salt neutral accent colors
If you want to emphasize the green-ness of Sea Salt, pair it with a neutral color. Some of my favorites include:
Sea Salt bold accent colors
Sea Salt also works well as a neutral paired with bold colors. Since it does have color to it, I like to pair it with more neutral-bold colors like navy or black. Some favorites are: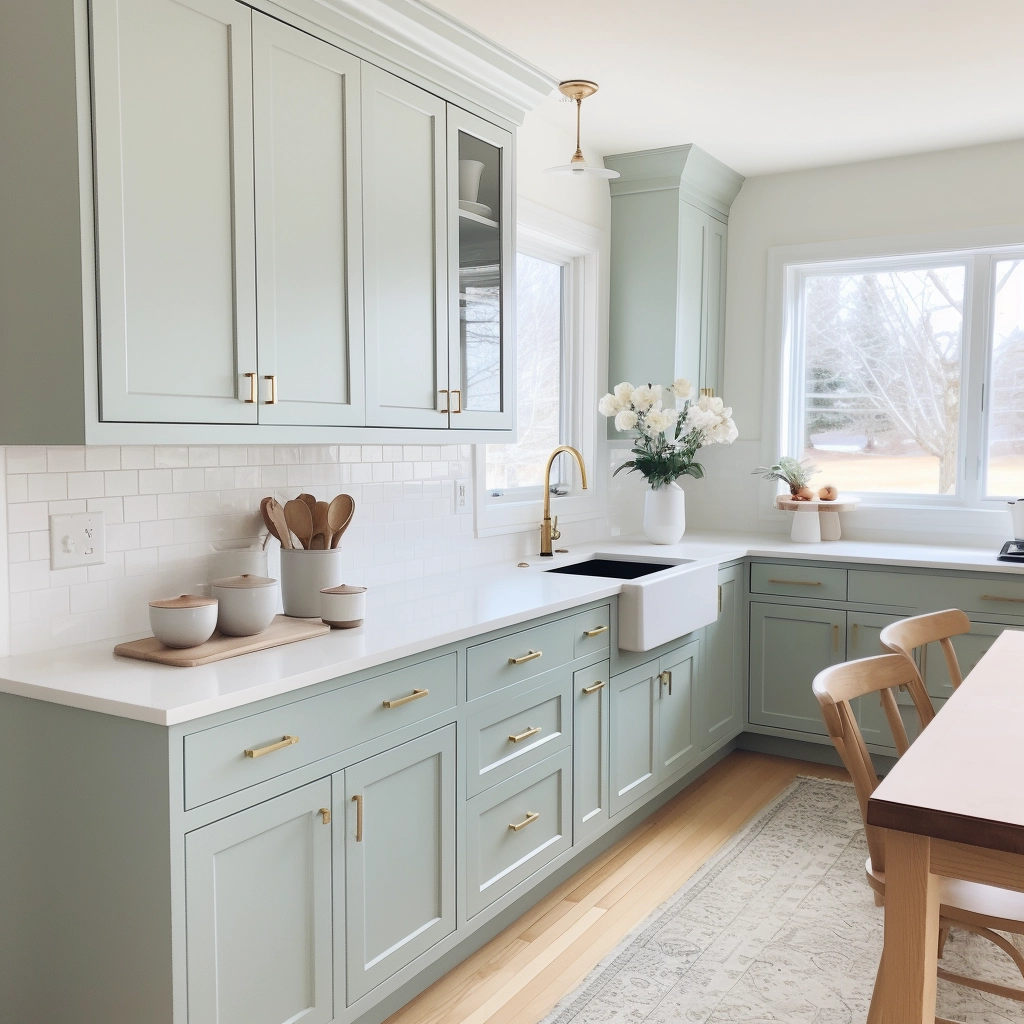 What trim color to pair with Sea Salt
Sea Salt works with a variety of trim colors. I think that anything super white can read high on contrast and instead prefer a creamier white, such as Alabaster!
Click here to get a 12″x12″ peel and stick sample of Sherwin Williams 6204 Sea Salt paint color!
Sherwin Williams Sea Salt color palette
Check out my custom made color palette featuring the best Sea Salt coordinating colors!
Join the (free!) PaintColorProject+ community to access this exclusive color palette! Once you join, you can right click & save the palette image!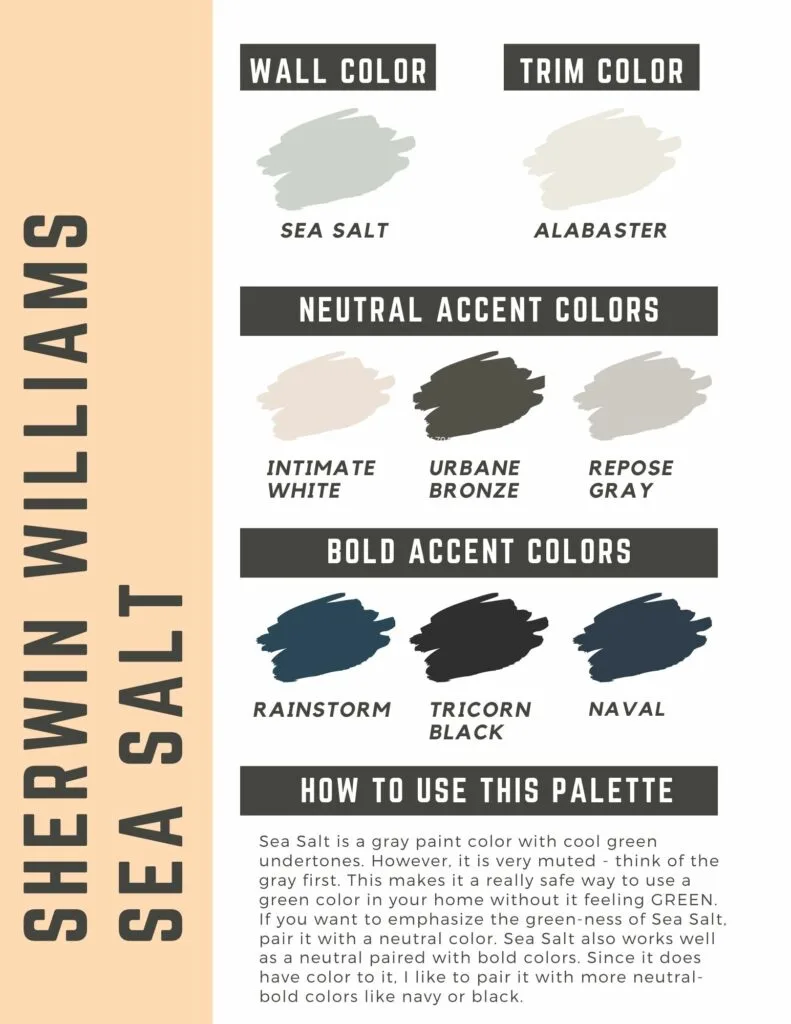 Still not sure what paint color to choose?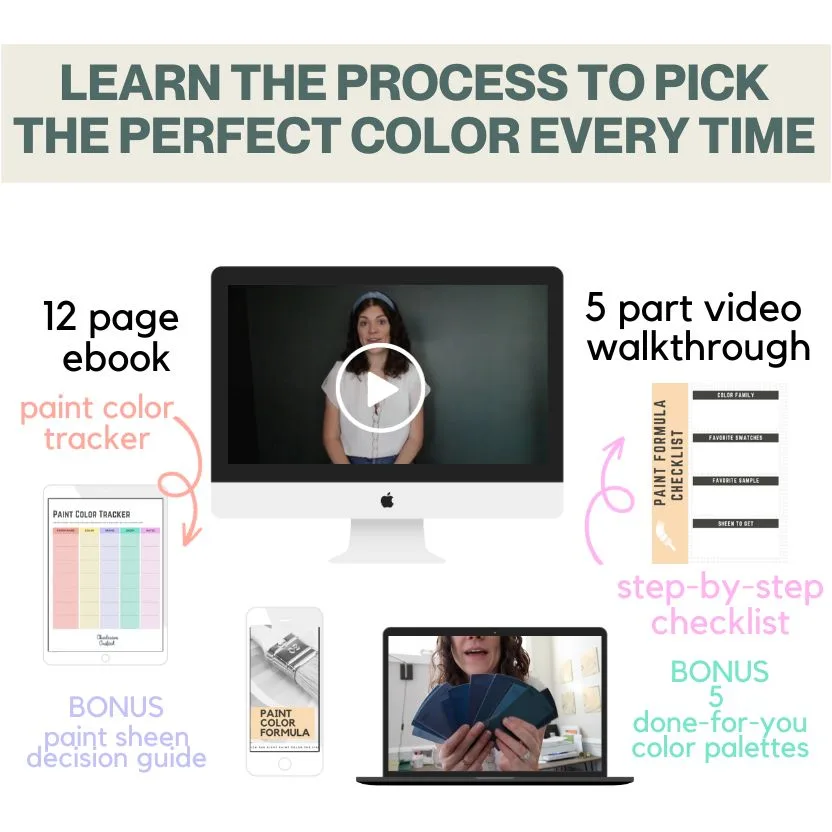 My Paint Color Formula ebook walks you through the painless process of expertly testing paint swatches to ensure you have the perfect color for your home.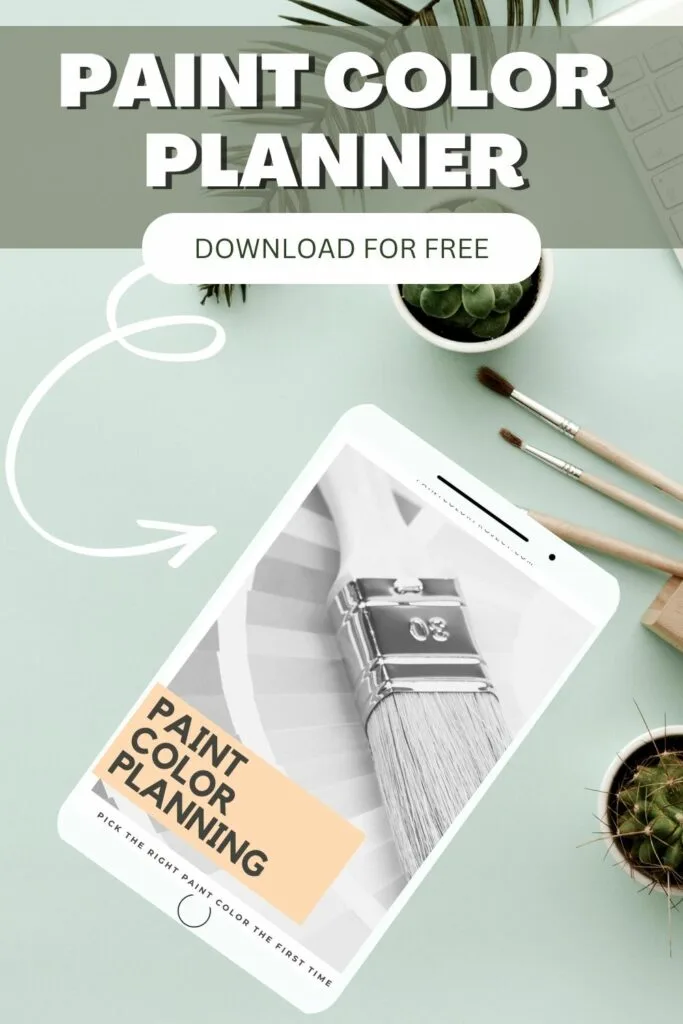 Thanks for reading!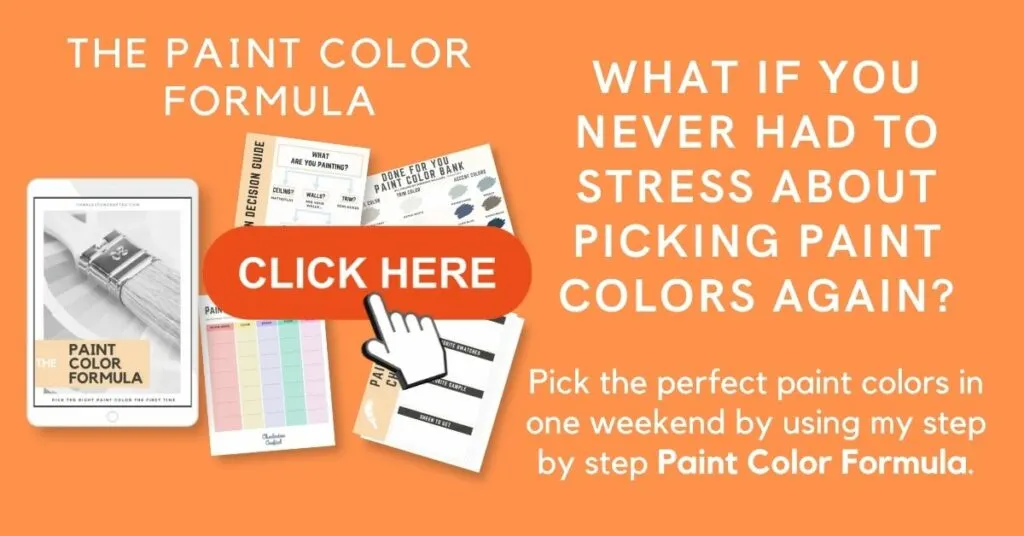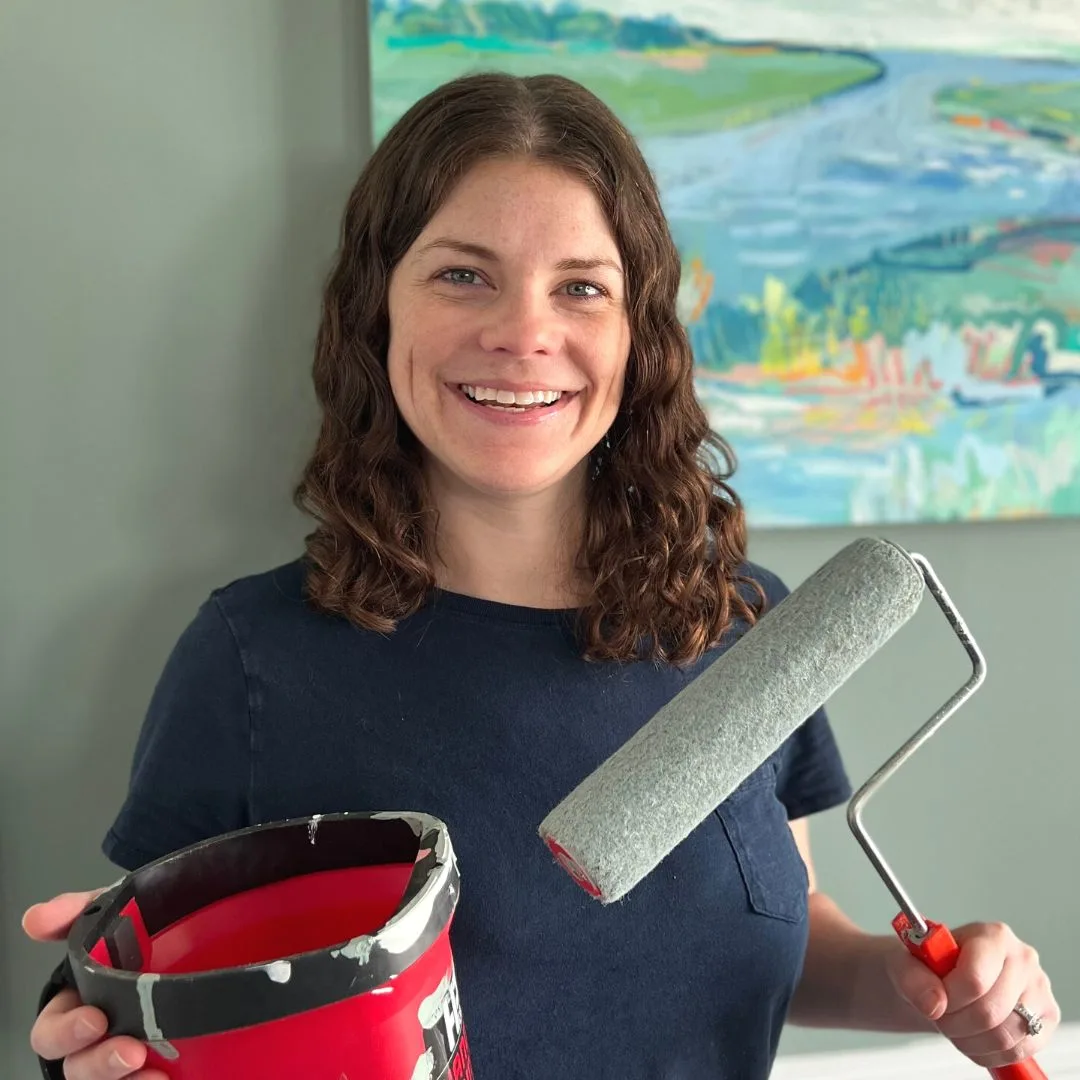 Morgan is passionate about home decor and paint colors. She has been sharing DIY home decor tips since 2012 at CharlestonCrafted.com. From there, she learned to love paint colors, and the Paint Color Project was born in 2022!