Looking for accent colors to pair with Dover White walls? Here are the best Sherwin Williams Dover White coordinating colors!
Have you just painted your living room or your whole home Dover White? Congrats on making the commitment!
Now it's time to pick some accent colors!
Check out my complete Dover White color review.
How to select your accent colors
When choosing accent colors for your home, there are a few things to keep in mind.
First of all, and probably the biggest with this color, is if you want a neutral color scheme or if you want to bring in pops of color.
Obviously, with neutrals you will bring in other shades of gray, beige, and white.
If you want more of a bold pop of color, you then need to decide what color family you want – cool tones like blues, or warm tones like golds for example.
Consider non-changeable things in your home like trim color, flooring and kitchen cabinets. Sure, they could be changed, but if you don't plan to change them, select colors that pair well with those tones.
Also keep in mind the lighting in your home. If your room gets a lot of natural light, darker colors might appear to be lighter and brighter.
Lighting really effects wall colors and you should look at all colors in daytime and night time to be sure you still like them.
How to use accent colors
Accent colors can be used to paint accent walls or painted furniture.
They can also be used for curtains, rugs, pillows, or accents like lamps and home decor.
How to shop for accent colors
When looking for the perfect accent pieces to match your home, try this hack!
Get a paint sample or paint swatch of Dover White and stick it in your car or bag.
When you are shopping, you can quickly pull out the sample and compare it to make sure you like how the colors coordinate!
Click here to get a 12″x12″ peel and stick sample of Sherwin Williams Dover White paint color!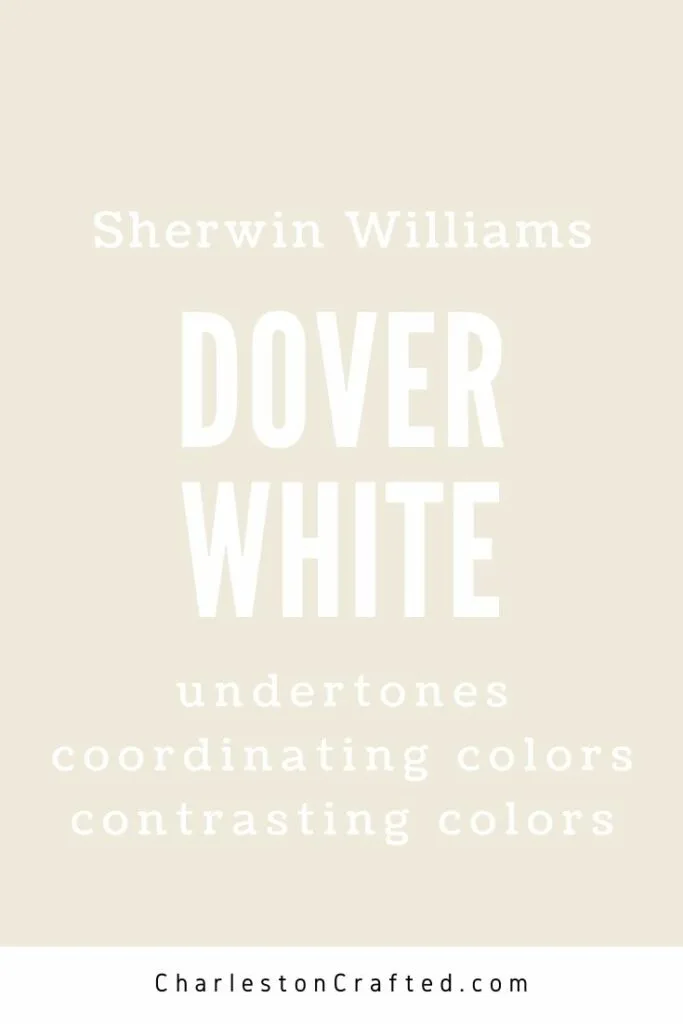 Dover White SW 6385
Dover white undertones
Dover White is a creamy white with golden yellow undertones.
Sherwin Williams Dover White Coordinating Colors
This color is light bright and neutral enough to make a great whole house paint color. It's great as a wall color in homes with warm-toned flooring and accents. It can work for the exterior of a home or even a piece of furniture on a stark white or dark colored wall.
What color goes with Dover white?
Dover White is a creamy light tan color. It pairs really well with neutral and natural colors.
Worldly Gray
Anonymous
Topsail
Naval
What greige goes with Dover white?
Stick with warm toned greige paint colors with Dover white. I like Worldly Gray, but Accessible Beige is another great option.
What trim color goes with Dover White?
You have two options with a creamy off-white like Dover White: do the trim the same color as the walls (Dover White) in a semi-gloss for a tone-on-tone look, or go with a crisp white to contrast.
If you go with a crisp white, such as High Reflective White, know that it will make your walls look creamier and more yellow next to the pure white!
Is SW Dover white too yellow?
Dover White has creamy yellow undertones. If you want a warm very light beige, it is perfect. If you want a crisp white, this will be too yellow for you!
What is the difference between Dover white and Alabaster?
Dover White and Alabaster look very similar at a glance! However, put them next to each other and you will notice that Dover White has more creamy yellow and Alabaster has browner undertones.
What is the difference between Dover white and white Dove?
Dover White is by Sherwin Williams and White Dove is by Benjamin Moore. They are similar, but SW Dover White has a lot more yellow – and more color to it overall. White Dove reads as a lot more gray or greige.
Dover White Paint Color Palette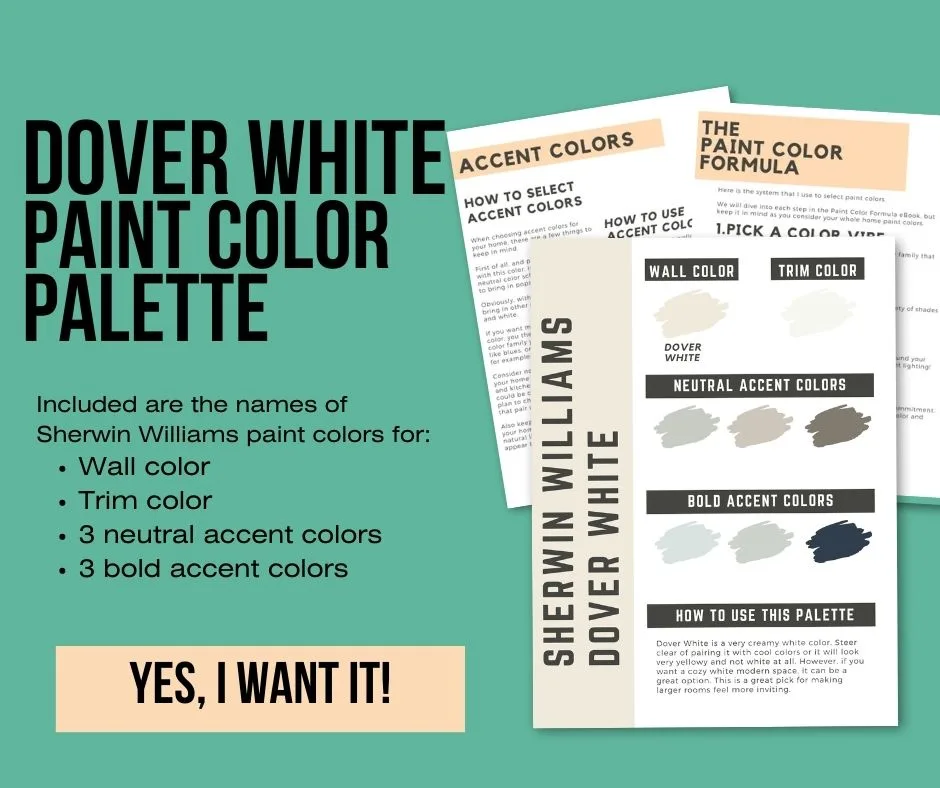 Click here to get a made-for-you Dover White paint color palette.
Click here to get a 12″x12″ peel and stick sample of Sherwin Williams Dover White paint color!
Still not sure what paint color to choose?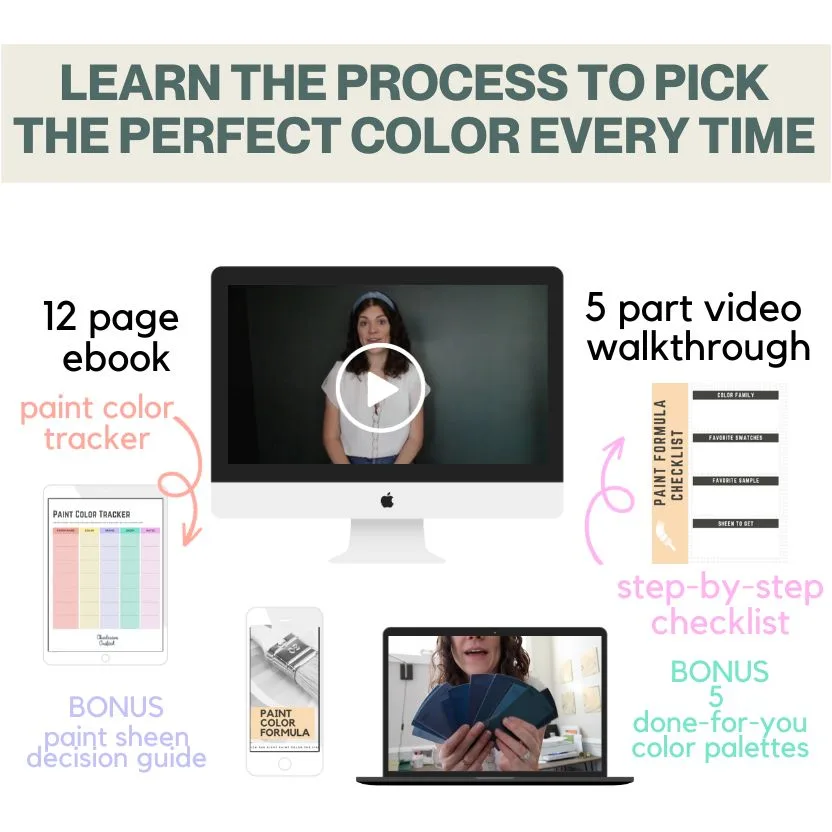 My Paint Color Formula ebook walks you through the painless process of expertly testing paint swatches to ensure you have the perfect color for your home.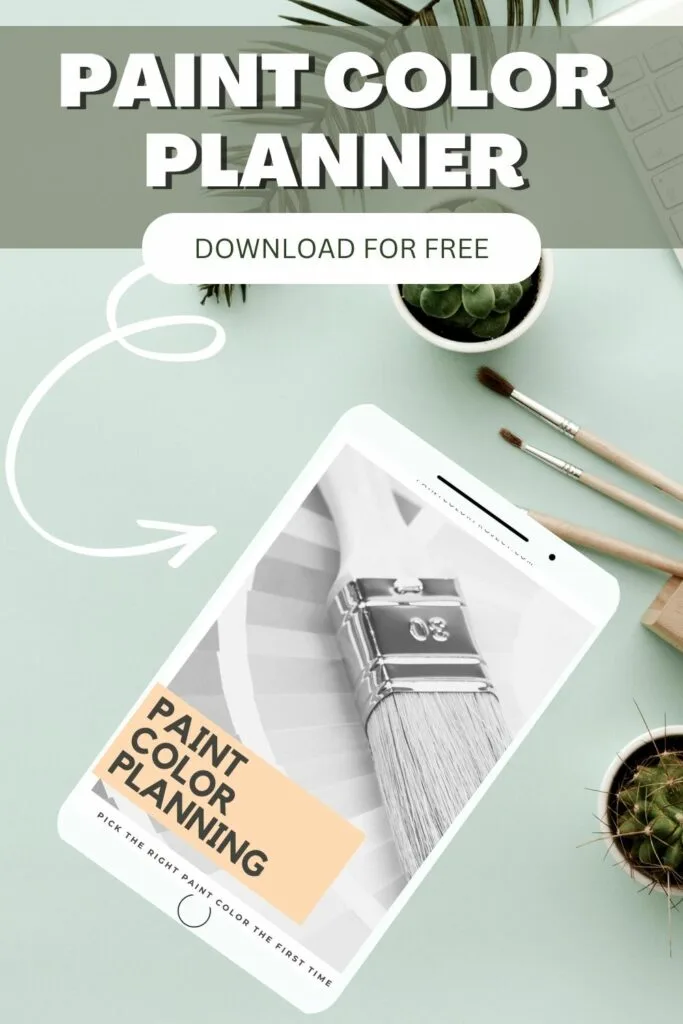 Thanks for reading!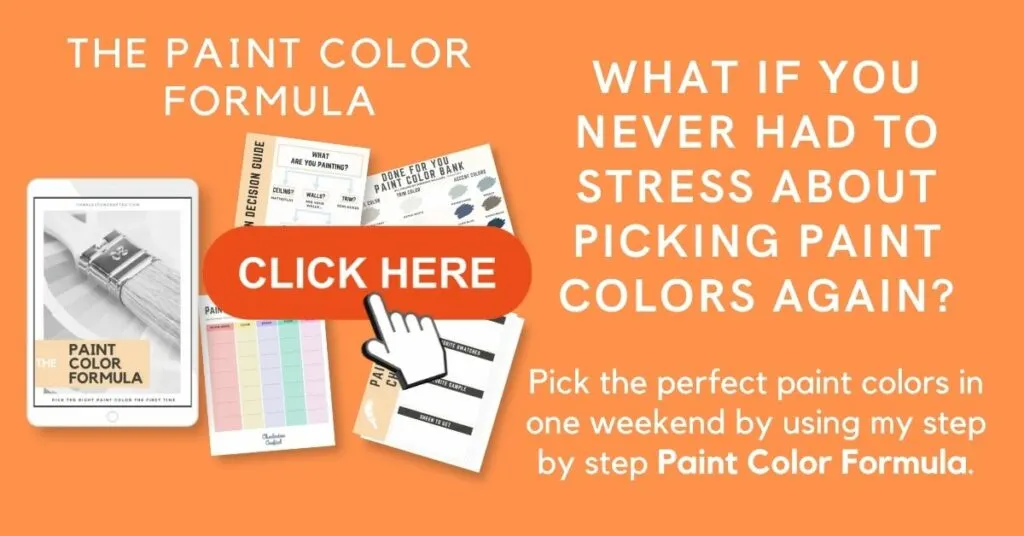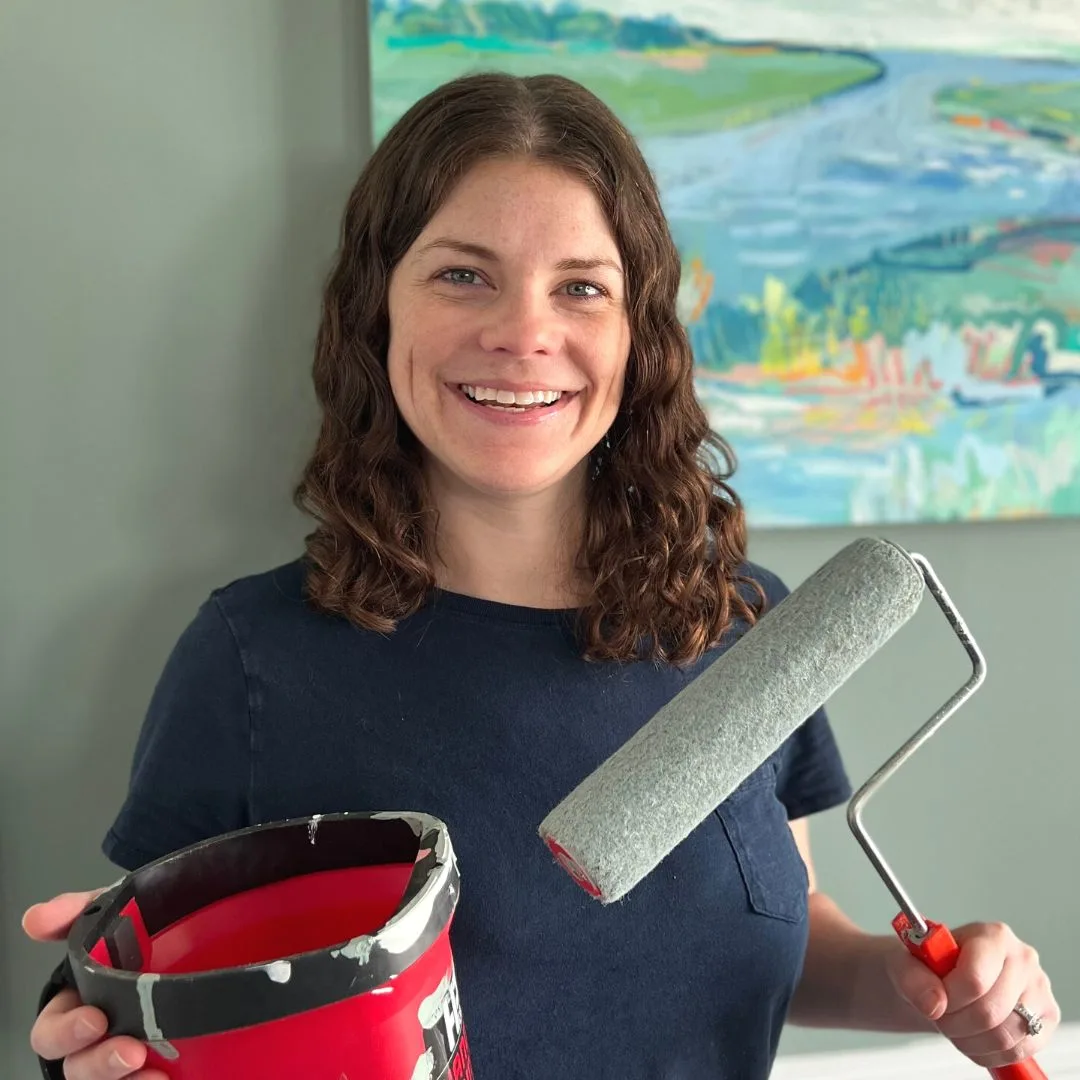 Morgan is passionate about home decor and paint colors. She has been sharing DIY home decor tips since 2012 at CharlestonCrafted.com. From there, she learned to love paint colors, and the Paint Color Project was born in 2022!