Want to pick the perfect color to pair with the brick on or in your home? Here are the best paint colors that compliment red brick!
Red brick is historical and adds a beautiful, traditional element to any home.
When so many people are painting their brick, I actually love when people leave it natural, instead. Of course, I grew up in a traditional style red brick home, so it has a special place in my heart!
Red brick, while classically timeless, isn't always super trendy.
We know that you want to follow trends, and there's definitely nothing wrong with it, especially when it comes to decorating your home. However, keeping your home in line with the latest fashion can sometimes be tricky.
If you're one of those people that fell in love with red brick, we totally understand why! These elements sure brought a lot of charm and character to your home, but you're probably wondering now how you can make your home match the newer trends.
To help you update your space, we hand-picked some of the best paint colors that compliment red brick. Scroll down to discover them all!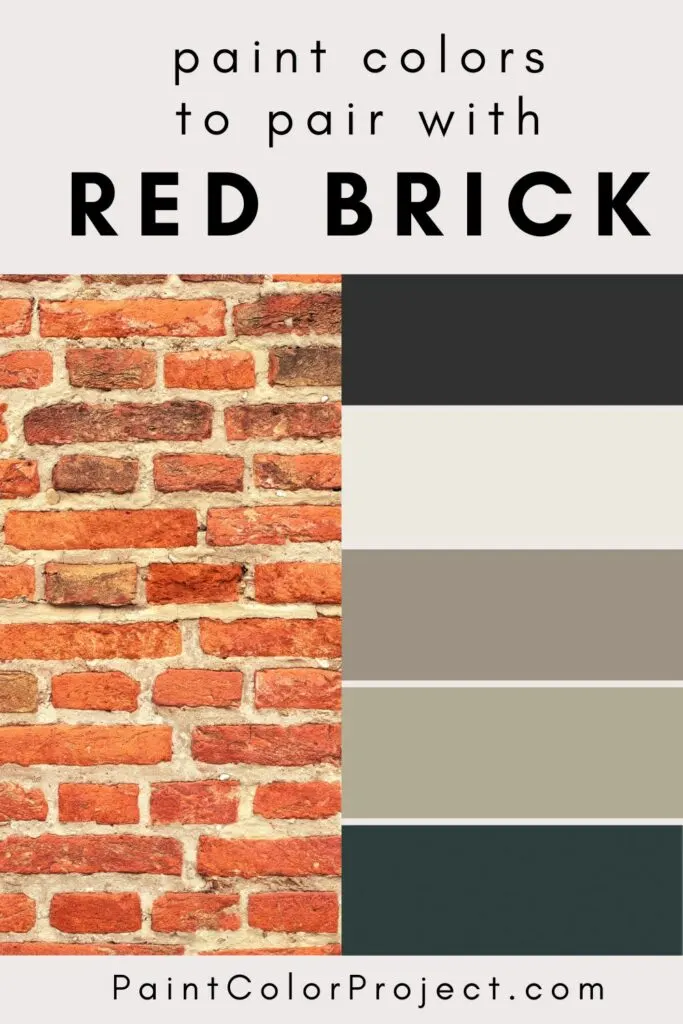 What color paint goes with brick?
You've probably already seen it somewhere that red brick makes a lovely pair with black or dark gray. But don't let this limit your options because dark shades don't go well with all spaces, especially if you have a smaller one to deal with.
Generally speaking, you'll want to look at hues such as neutrals, creams, yellows, blues, and greens, but you must be careful with the specific shade.
Muted colors – nothing too bright – tend to do best paired with brick. Remember that the red is a focal point – you want your paint to compliment it, not compete with it.
No matter whether you're searching for a color to paint your entry door, shutter, or trim, or perhaps you're looking for something to pair your red brick fireplace with, we've got you covered.
Have a look at our recommendations below and pick the shade you think best matches your aesthetics.
Choosing paint colors for exteriors
There are a few things to keep in mind if you are choosing a paint color for the exterior of your home.
One is that, in almost all circumstances, colors look lighter outside. This is because there is so much natural light – it really washes out a lot of colors.
So, off whites look white, tans look cream, and navy can look more denim blue.
Additionally, exterior colors can often skew a little green due to reflecting the color of surrounding landscaping.
This happens a lot, especially on white or very light colors.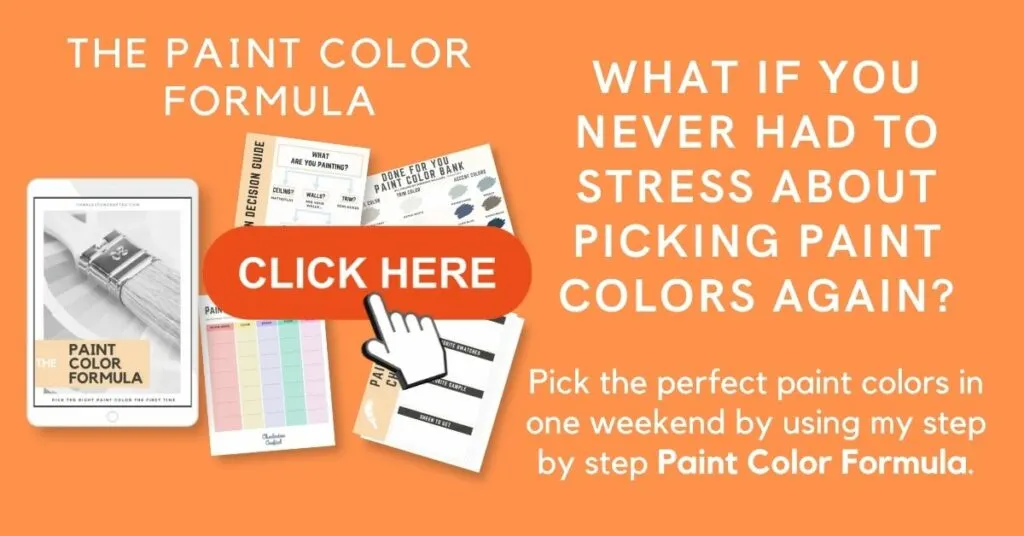 Paint colors that compliment red brick
Our list of paint colors that go with red brick will help you pick the best one for your space easily and conveniently.
Sherwin Williams Alabaster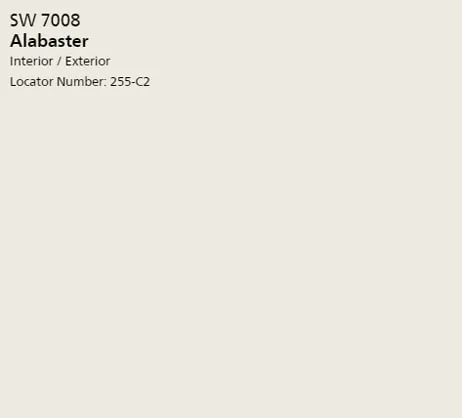 Starting off with an absolute all-time favorite, SW's Alabaster is definitely a choice you can't go wrong with.
It's a creamy off-white color that makes an incredible pair with the reddish brick color, toning down its intensity without overpowering it.
Staying away from the too-warm yellow undertones, this creamy is your best bet if you want to achieve a cohesive look.
You can use it to paint over your entryway door, trims, shutters, or porch, as it makes the perfect complementary shade to your full-brick exterior.
Click here to get a peel & stick sample of Alabaster
Check out my complete Alabaster color review!
Sherwin Williams Creamy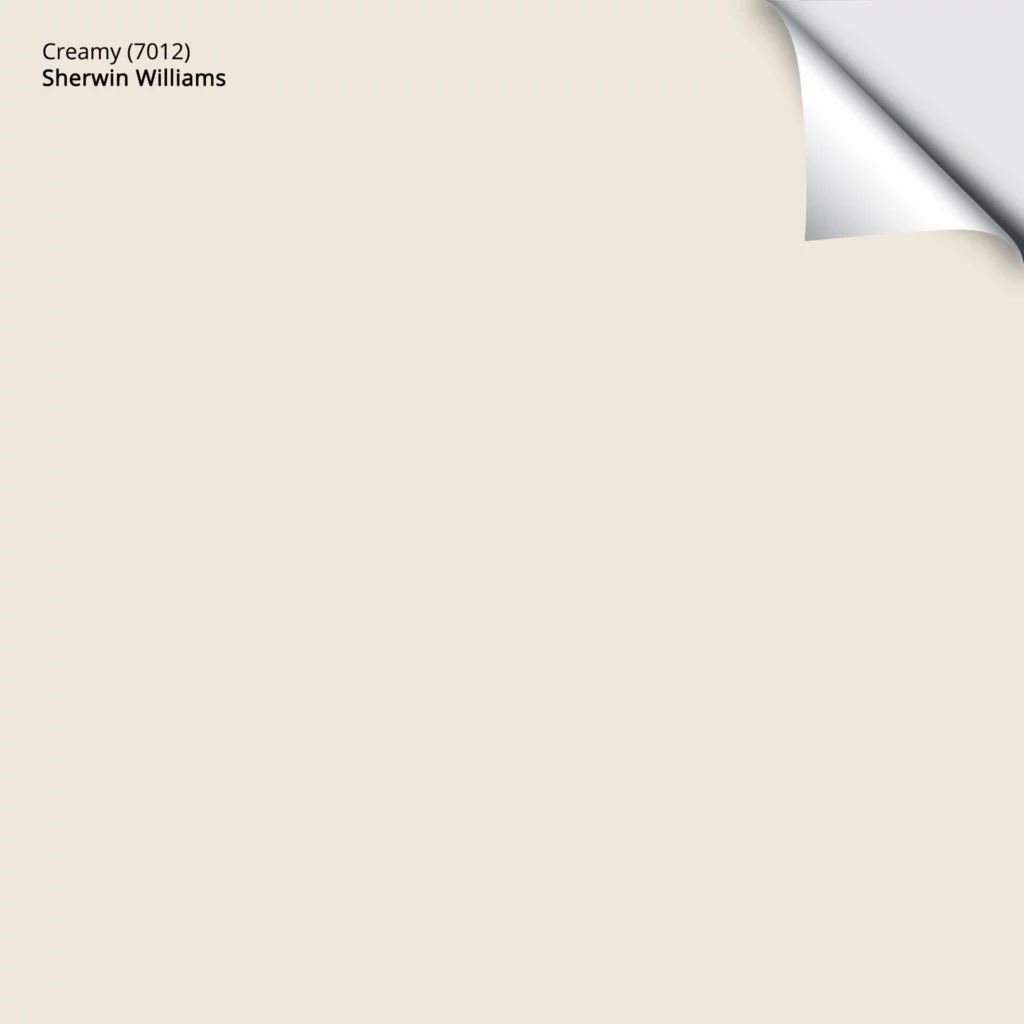 Creamy is another good match to your red brick elements, but it differs from the previous one due to its lack of grey tones.
It's gently warmer in tone without being too yellow, making it a perfect neutral addition to your indoor and outdoor spaces.
If you're looking for a shade to tone down the aesthetics but want to skip going all-white, Creamy would be the best option.
Click here to get a peel & stick sample of Creamy
Check out all of my favorite cream paint colors!
Benjamin Moore Himalayan Trek
Going for a darker hue now, we present to you the Himalayan Trek- one of the greige paint colors that compliment red brick, which is a good choice.
What sets it apart from other similar colors is the fact that it has taupe undertones, which make it not too warm nor too cool.
If you ask us, this one definitely makes one of the best pairs with the reddish brick tint.
Click here to get a peel & stick sample of Himalayan Trek.
Sherwin Williams Keystone Gray

Keystone Gray might appear similar to the previous one, although it tends to weigh more on the neutral side of the palette.
Being a mid-toned color, it can work wonders if paired with your brick fireplace or outdoor elements.
Despite what its name suggests, this isn't quite gray in appearance, and we can confidently say that it's more of a warm greige.
Click here to get a peel & stick sample of Keystone Gray.
Benjamin Moore Gray Mist

Gray Mist's appearance is lighter but still pairs nicely with red brick.
We particularly like this color because it leans more toward beige, although it has a bit of a gray hint in it.
However, it still appears relatively neutral, not allowing yellow undertones to appear.
If you're looking for lighter paint to complement your red brick walls, then you should definitely consider this one.
Click here to get a peel & stick sample of Gray Mist.
Sherwin Williams Gateway Gray

Another one on our list of grays, Gateway Gray, is a greige hue that leans toward the cool-toned side of the spectrum.
This is a mid-toned gray, so it has some color depth to it. Remember, however, that it is likely to be washed out and appear much lighter if used on an exterior.
This is a great option if you think that a light gray will wash out too much and you want something that can hold a bit of color, even in the bright sun.
It also has some subtle green undertones to its muted appearance, which is why it makes such a great pair with brick red.
Click here to get a peel & stick sample of Gateway Gray
Benjamin Moore Stone Hearth
Stone Hearth is yet another one of the paint colors that compliment red brick that has a taupe undertone to it. It works especially well if you're looking for a dye to paint your exterior elements with or to cover your previously white trims. However, note that it wouldn't look as lighter if you use it for your interiors.
Click here to get a peel & stick sample of Stone Hearth
Sherwin Williams Svelte Sage

This color appears predominately sage, which is exactly what the name implies. Yet, it doesn't look as green as some other similar shades can look, and reads more muted and toned down.
These features make it an ideal pick if you like how the green pairs with red without it looking like you're preparing for the Christmas season way ahead of time.
Click here to get a peel & stick sample of Svelte Sage
Check out all of my favorite sage paint colors!
Benjamin Moore Salamander Another green-inspired paint that pairs with red brick, Salamander is a darker color that would make an ideal choice if you're looking for something bolder.
This dark green can read as almost black and is great for tone contrast, especially with light to mid-toned red brick.
Click here to get a peel & stick sample of Salamander
Check out all of my favorite dark green paint colors!
Sherwin Williams Dark Night

You can't get much more of a classic look than navy blue and red brick. This is a beautiful, super dark shade of navy blue.
Remember: it will look lighter if painted on an exterior!
However, I love the super dark blue. It can read as traditional, but also feels very modern. There's just something about this combination that is really perfect!
Click here to get a peel & stick sample of Dark Night
Check out all of my favorite navy blue paint colors!
Benjamin Moore Black

We left the boldest one for last, which is Benjamin Moore Black. This is a classic pair of shades complimenting red brick, giving a timeless look that you can't help but love.
Black paint can be very dramatic, but gives a definite modern feel to any space. If you are worried about your red brick feeling dated, pairing it with black trim and accents is a great way to modernized it!
Click here to get a peel & stick sample of Black
Check out all of my favorite black paint colors!
Final Thoughts
We truly hope that our recommendations for paint colors that compliment red brick will help you make the right choice when it comes to refreshing the interior or exterior of your home.
Don't forget to get our free paint color planning worksheet, which will help you decorate your place flawlessly.
Before you go…
So, you've found the perfect paint color, but here's the thing – there's another big decision you have to make: picking the right paint sheen. Seriously, the level of glossiness can totally change how your color looks on the walls and how long the paint lasts!
Check out our complete guide to understanding paint sheens.
Still not sure what paint color to choose?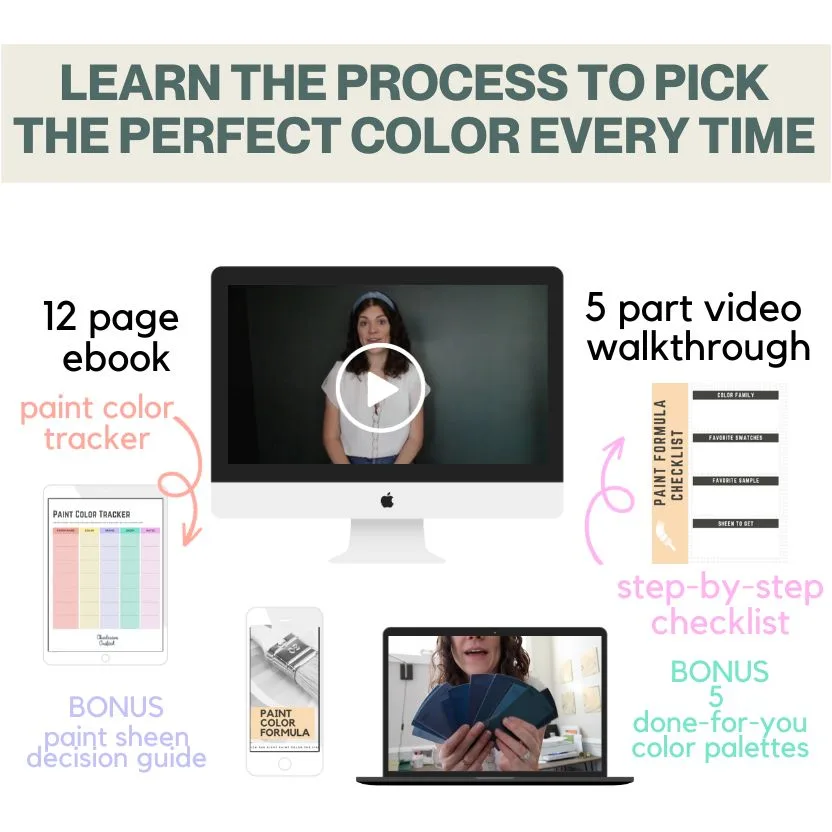 My Paint Color Formula ebook walks you through the painless process of expertly testing paint swatches to ensure you have the perfect color for your home.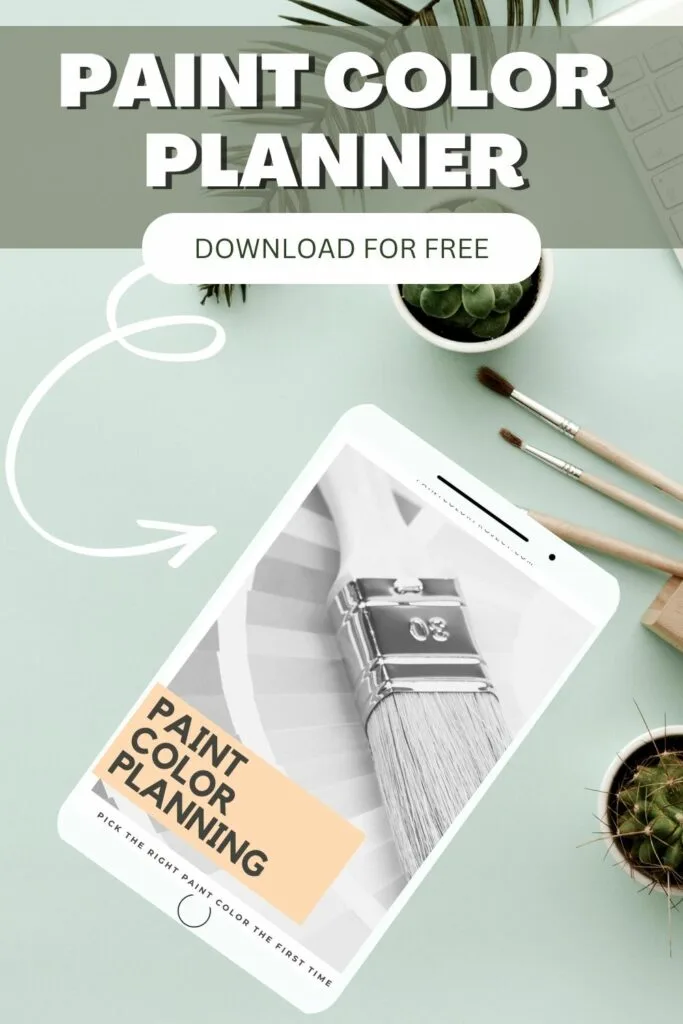 Thanks for reading!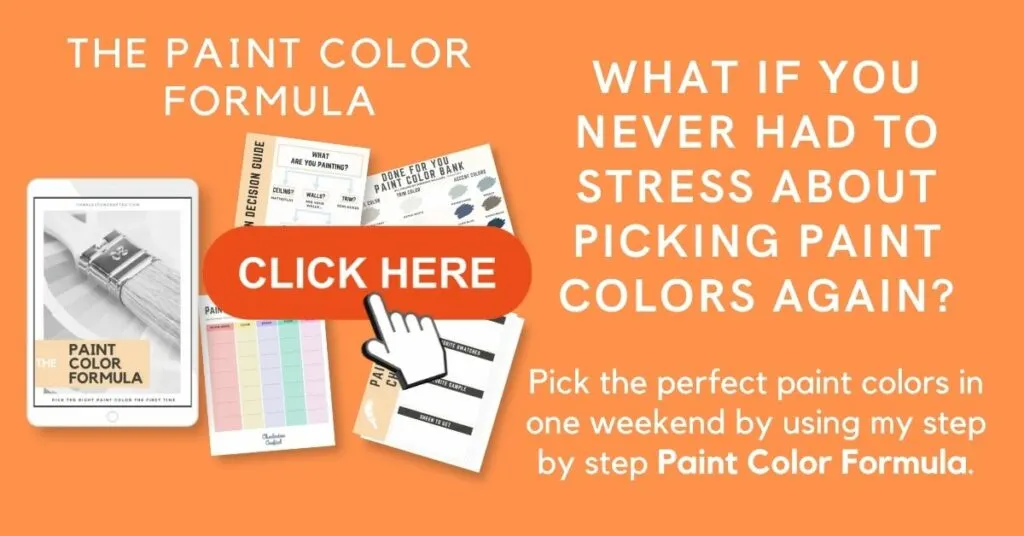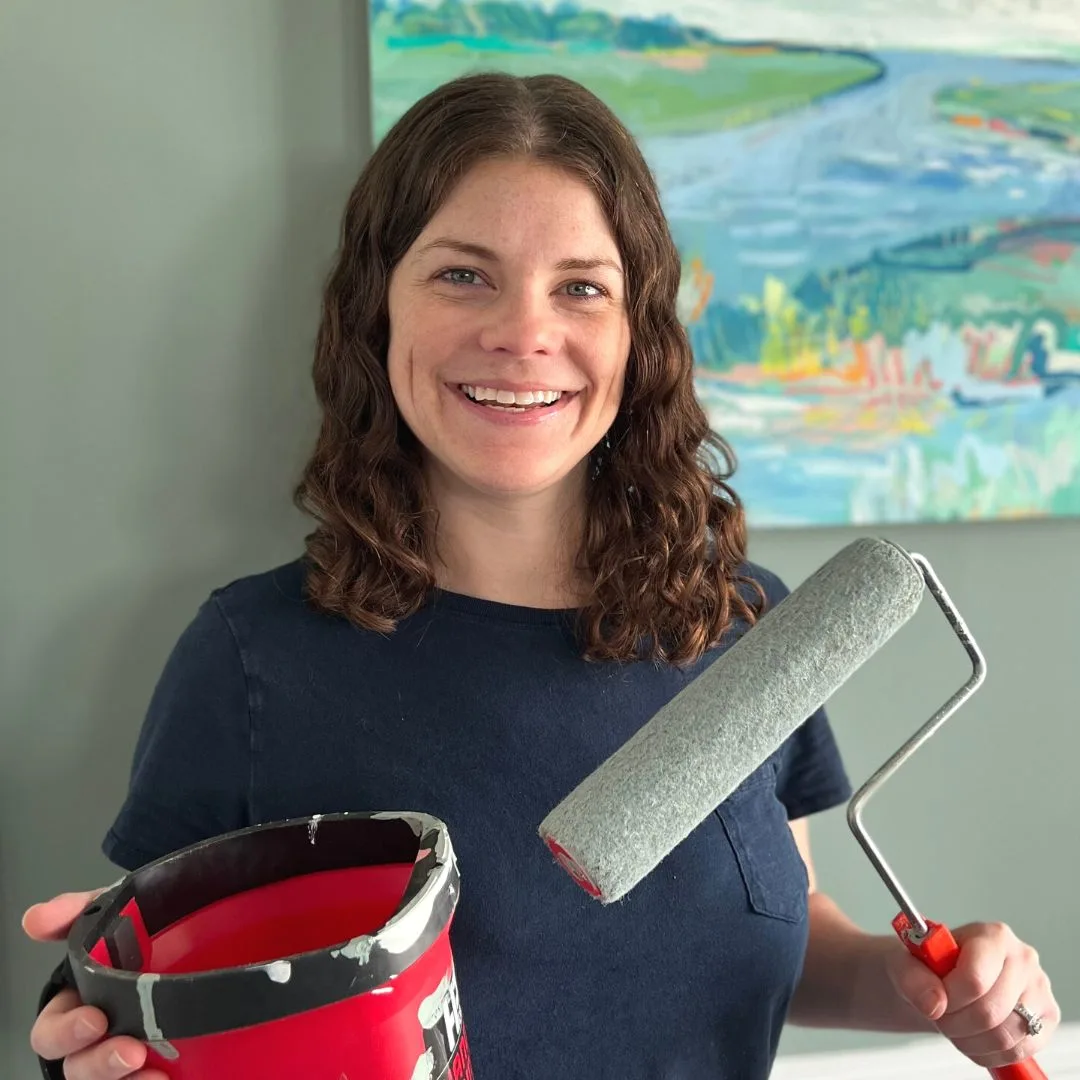 Morgan is passionate about home decor and paint colors. She has been sharing DIY home decor tips since 2012 at CharlestonCrafted.com. From there, she learned to love paint colors, and the Paint Color Project was born in 2022!