Debating using Beige vs Tan in your home decor? Let's compare these two neutral colors so you can understand the difference and decide which is best for your home!
People love a neutral color, and when it comes to neutral tan and beige colors are super popular options.
But, are tan and beige the same?
Today I want to talk about tan versus beige and the differences between tan and beige colors, particularly when it comes to paint colors.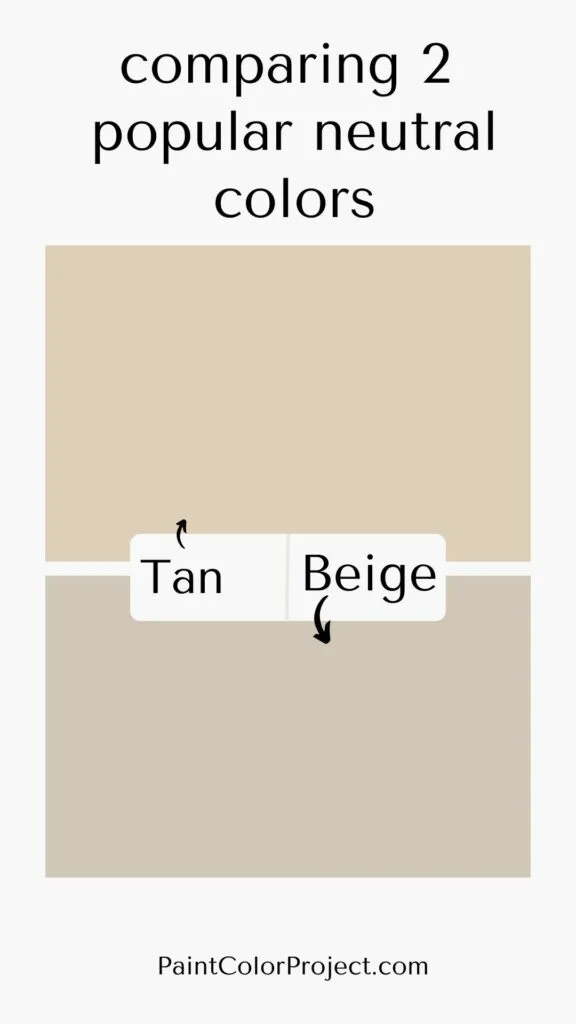 Beige and Tan: Similar Yet Distinct Colors
Beige and tan are often used interchangeably due to their similarities. While they are both generally light, neutral shades, they are not the same.
However, these colors are both super versatile and can be used to create an inviting color scheme in your home.
What is Beige?
Beige is a light or pale, grayish brown color.
There are varying intensities of beige, from nearly off-white to moody taupe. Shades that fall into the beige umbrella include pale khaki, linen, or natural wool color.
Beige can be warm or cool toned, depending on how much gray is in it.
What is Tan?
Tan is a pale brown color without gray undertones. Typically, tan appears more yellow-orange compared to beige. Sometimes, tans can even read as slightly green!
Because of these yellowish brown undertones, tan tends to always read as a warm toned color.
There are a wide range of tan shades from nearly off-white to brown. Shades that fall into the tan umbrella include sand, nude, light brown, cognac, saddle brown, and some shades of peach.
Key Differences Between Beige and Tan
The primary distinction is that beige is gray-toned, while tan leans more brown.
Typically, tan lacks the gray and yellow undertones found in beige.
When it comes to undertones, tan tends to be the warmer of the two colors, while shades of beige are more neutral.
There is definitely potential for overlap and confusion in different uses like paint or textiles.
The best way to see the differences in the shades is to put them next to each other. Grab as many tan/beige paint swatches as possible and lay them out on your table.
The differences in undertones should become more obvious when compared to each other.
You can also grab a color strip with darker shades of your preferred light neutral on it. Go to the darkest shade on the strip – this should make the undertones more obvious!
Beige and Tan in Paint
The lines between beige and tan can blur, especially in paint colors.
In fact, some paint colors with 'beige' in their name can actually appear more tan, and vice versa.
It's much more important to test colors in your actual home than to just go by the name!
Comparing Beige and Tan Paint Colors
Are you more of a visual person? Here are some of the most popular beige and tan paint colors to help you better imagine the differences!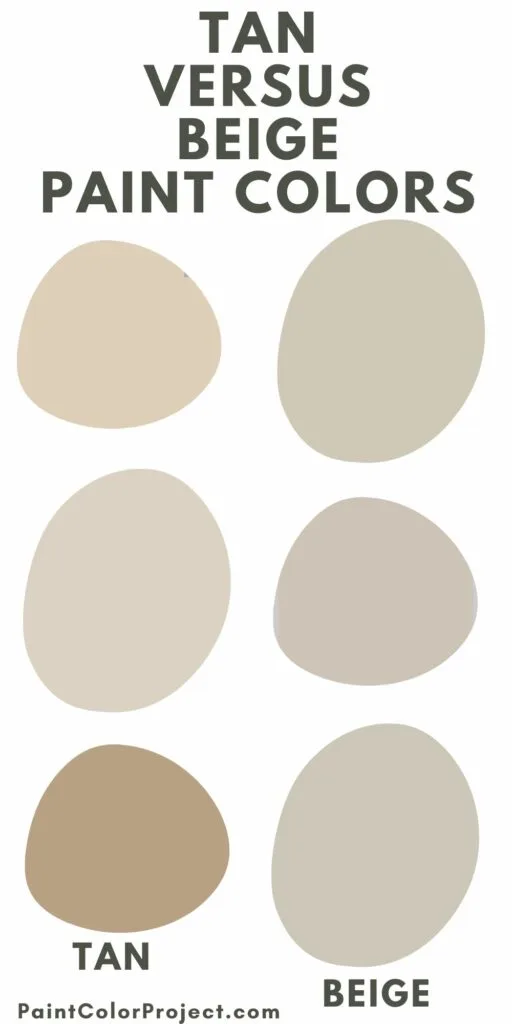 Popular beige paint colors
Sherwin Williams Accessible Beige (SW 7036): A versatile, warm beige with a hint of gray that works well in various design styles.
Sherwin Williams Kilim Beige (SW 6106): A classic beige with subtle yellow undertones, creating a warm and inviting feel.
Benjamin Moore Revere Pewter (HC-172): Often described as a "greige" (a blend of gray and beige), it's a timeless and adaptable neutral.
Benjamin Moore Grant Beige (HC-83): A popular beige with warm undertones that adds a cozy touch to any space.
Behr Wheat Bread (720C-3): A soft and warm beige that's perfect for creating a comfortable and inviting atmosphere.
Behr Sculptor Clay (UL260-8): A muted beige with subtle gray undertones, lending a sophisticated look to interiors.
Popular tan paint colors
Sherwin Williams Latte (SW 6108): A warm tan with yellow undertones that creates a cozy and inviting ambiance.
Sherwin Williams Natural Tan (SW 7567): A sandy tan that leans toward a more neutral and natural hue.
Benjamin Moore Manchester Tan (HC-81): A classic tan with subtle green undertones that adds a touch of elegance to any space.
Benjamin Moore Cedar Key (982): A warm and earthy tan that works well with a variety of decor styles.
Behr Mesa Taupe (N200-3): A versatile tan with a balanced mix of warm and cool undertones, suitable for both traditional and modern interiors.
Behr Desert Fortress (PMD-73): A deep tan with rich, earthy tones that can add depth and warmth to your space.
The Freedom to Choose Your Preferred Shade
It's important to remember that beige and tan are very similar neutral shades. In fact, many people and companies use the terms interchangeably.
The most important thing is to use your personal preference and pick the shades that you prefer – and that look best in your specific lighting situation!
Any more questions about the difference between beige and tan?
Still not sure what paint color to choose?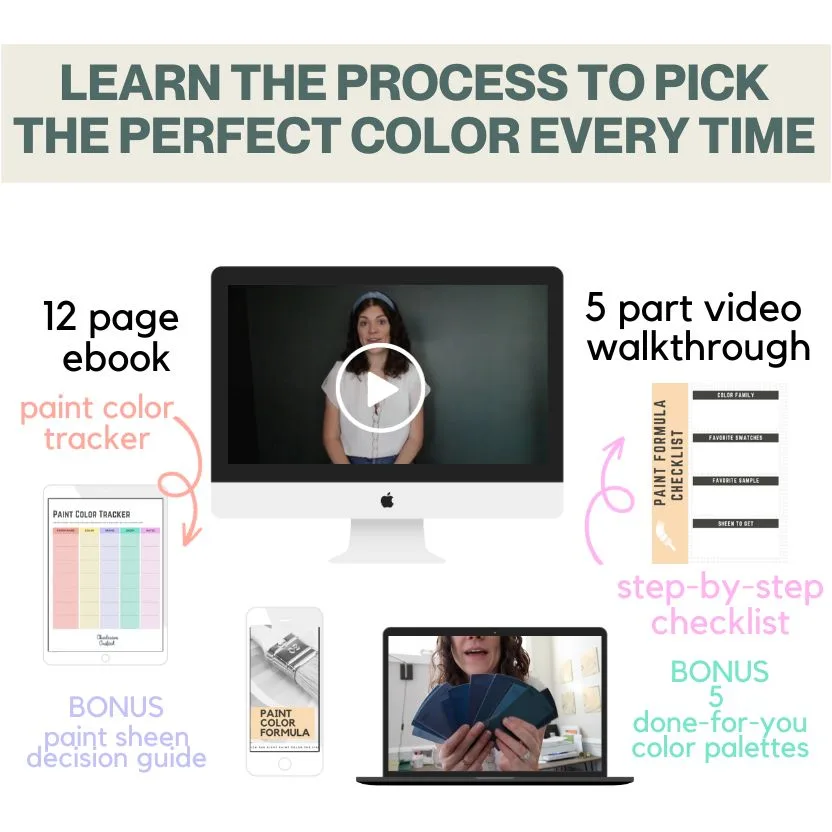 My Paint Color Formula ebook walks you through the painless process of expertly testing paint swatches to ensure you have the perfect color for your home.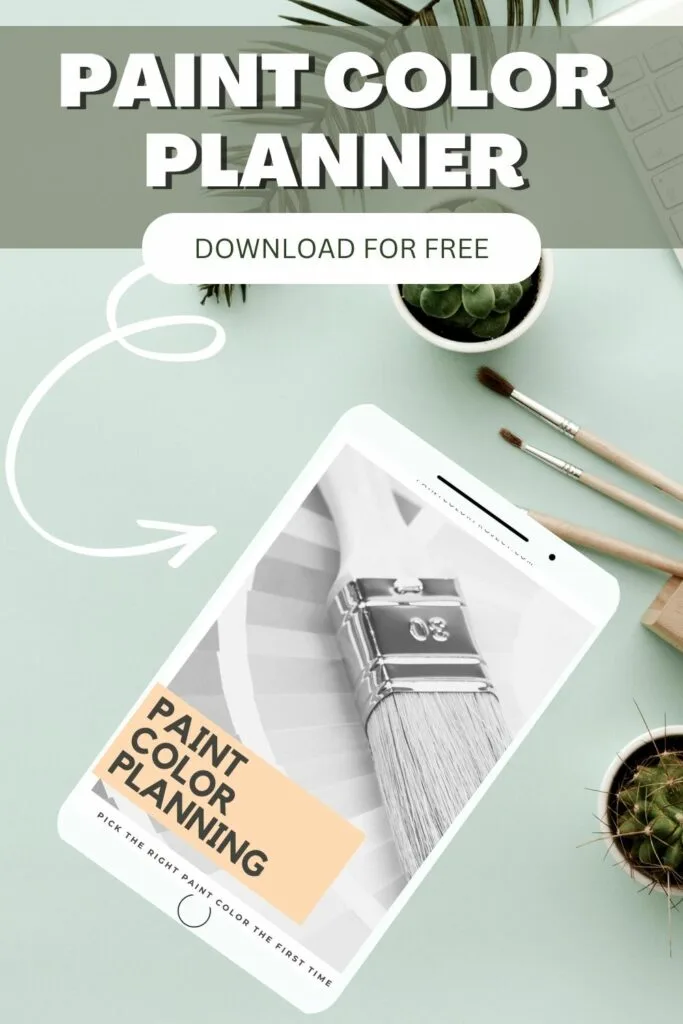 Thanks for reading!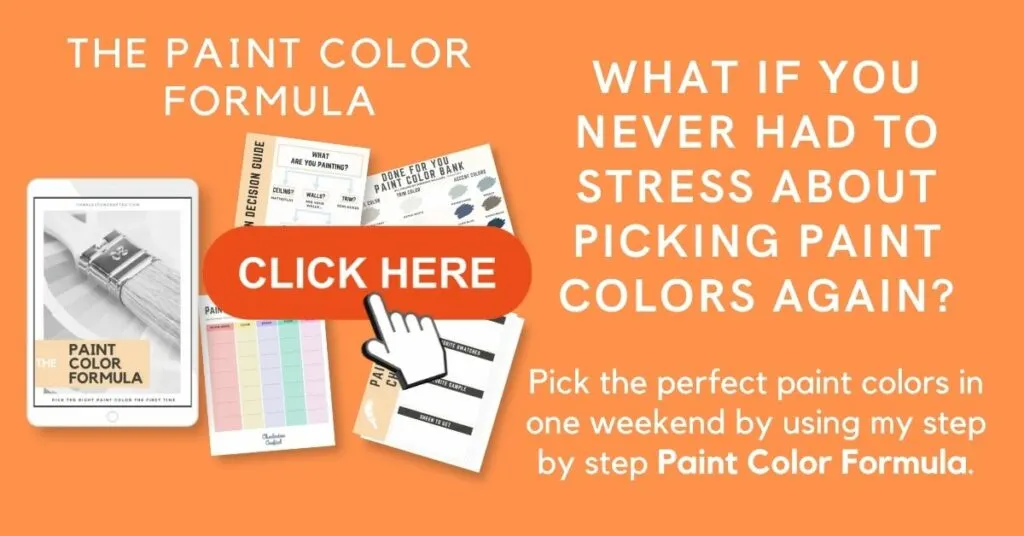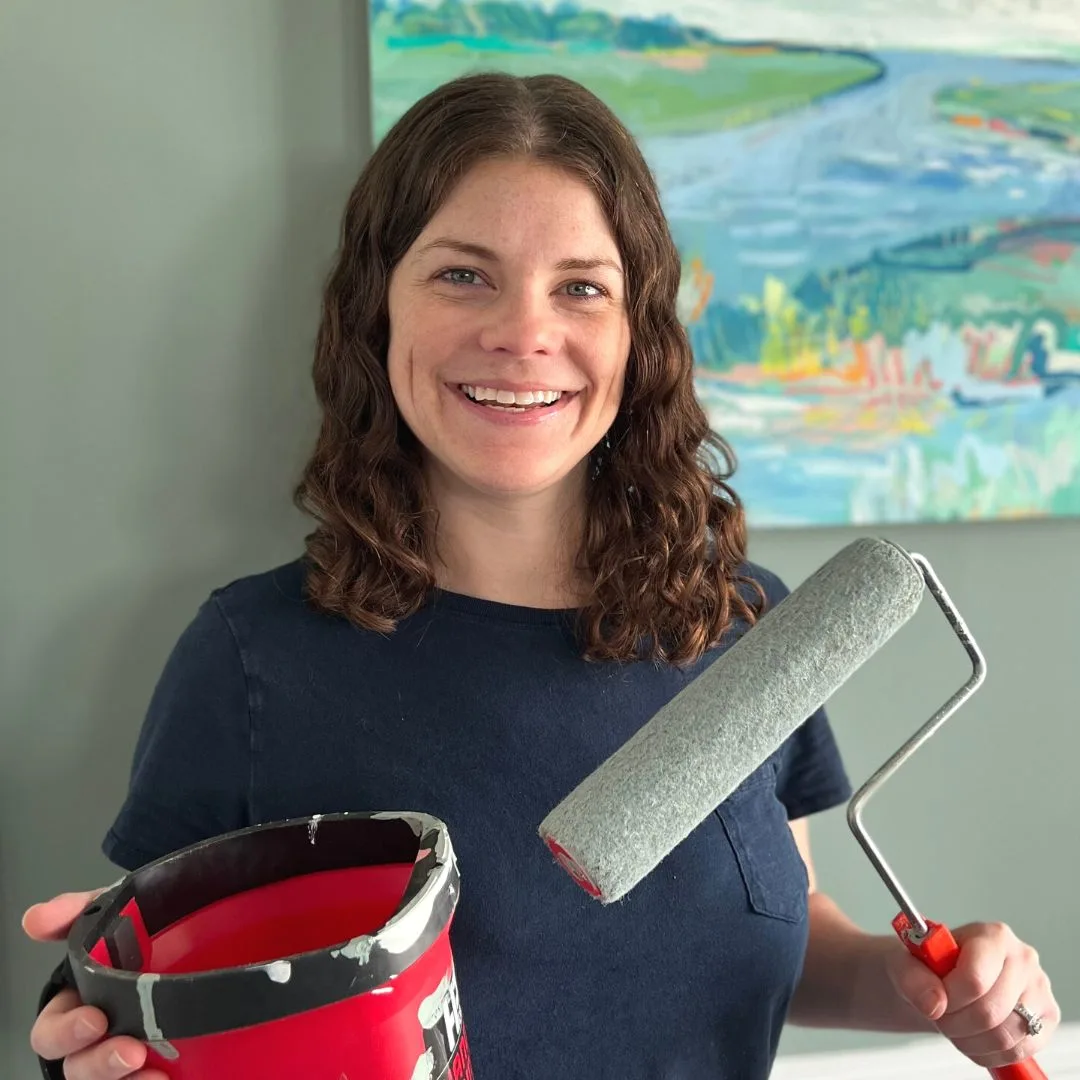 Morgan is passionate about home decor and paint colors. She has been sharing DIY home decor tips since 2012 at CharlestonCrafted.com. From there, she learned to love paint colors, and the Paint Color Project was born in 2022!