Love the paint color Abysse by Behr? Here is everything that you need to know about this gorgeous dark green paint color!
Green paint colors are really on trend. However, you probably don't want to paint your home a bright, grassy green.
I love that Abysse has moody grey undertones that keep it feeling soft despite it's rich hue. It also has blue undertones – verging on a dark teal- that makes it feel very welcoming.
This color makes me think of the ocean in the spring time. I love how it looks and what a bold statement it would make – without feeling overwhelming.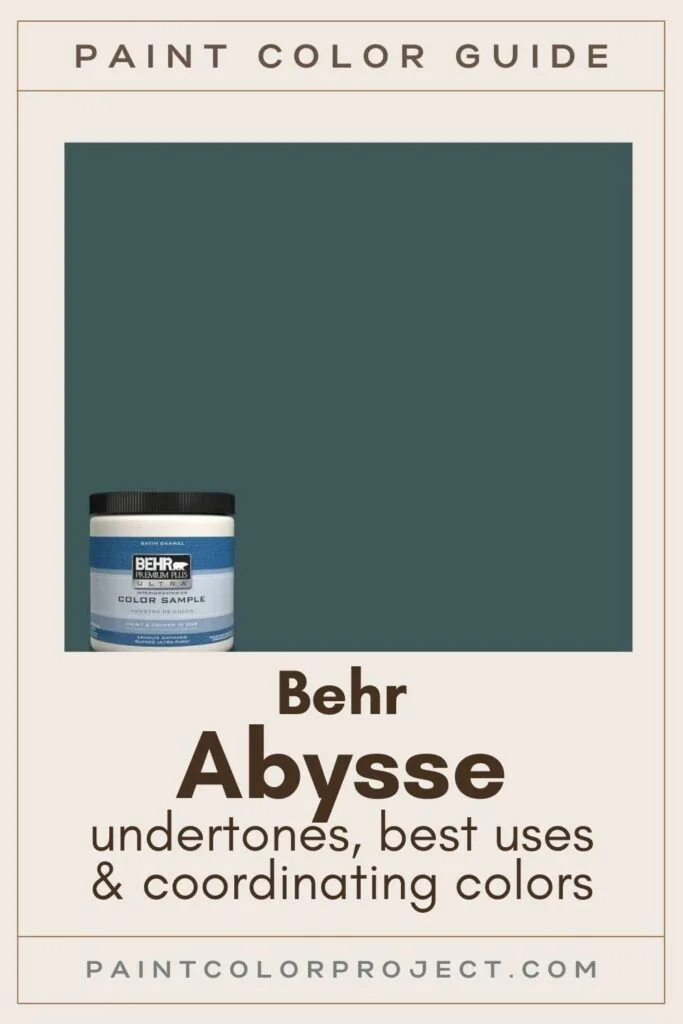 Behr Abysse (PPU12-1)
Color Family
Abysse is in the green color family.
Light Reflectance Value
9 – this is a very dark shade!
Light Reflective Value is the measurement of how much light a color bounces around. This is on a scale of 0 to 100 with 0 being pure black and 100 being pure white.
RGB Colors
R: 61 G: 87 B: 88
RGB describes the amount of each color – red, green, and blue – present in a color. This is on a scale of 0 to 255 for each color. This is basically the color mix to make the color!
Hex Code
#2D565B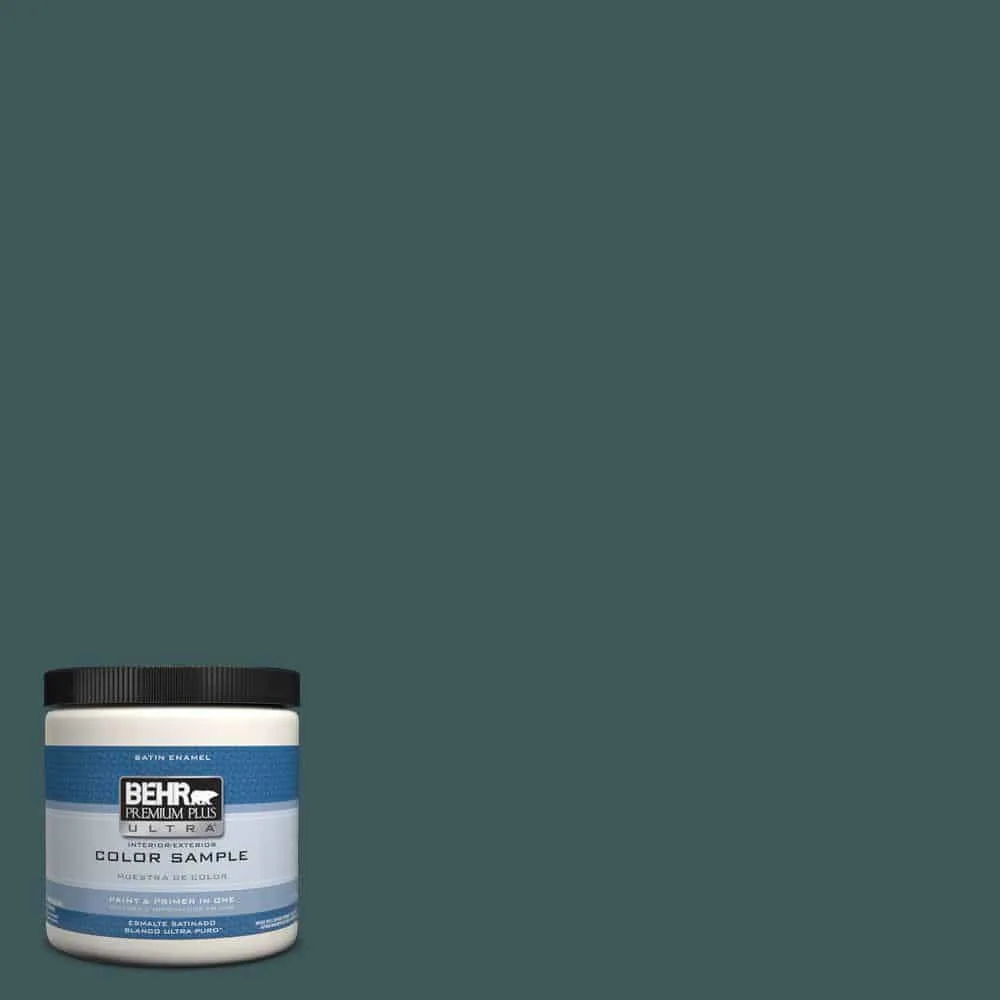 Undertones
Abysse is a green paint color but it has a lot of blue undertones. This gives it a deep teal look. It also has gray undertones which help to mute the color and keep it from looking overwhelmingly bright on your walls.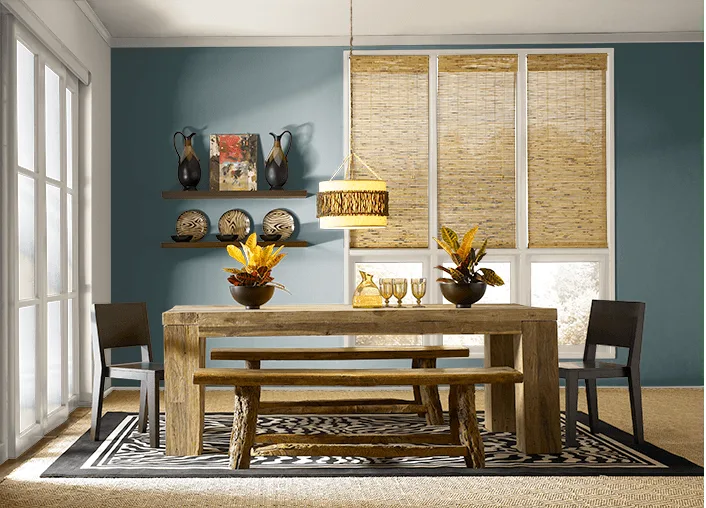 Best Uses for Abysse
Abysse is a beautiful color, but it could become overwhelming on all of the walls in a small room. I'd focus on using it in smaller ways for a less overwhelming impact.
It would be best, in my opinion, in large rooms or rooms with lots of natural light. It could start feeling very dark very quickly in a small windowless room.
Here is how I would use Abysse:
An accent wall
Intricate molding
Interior doors
All of the walls in a very bright room
A vintage piece of furniture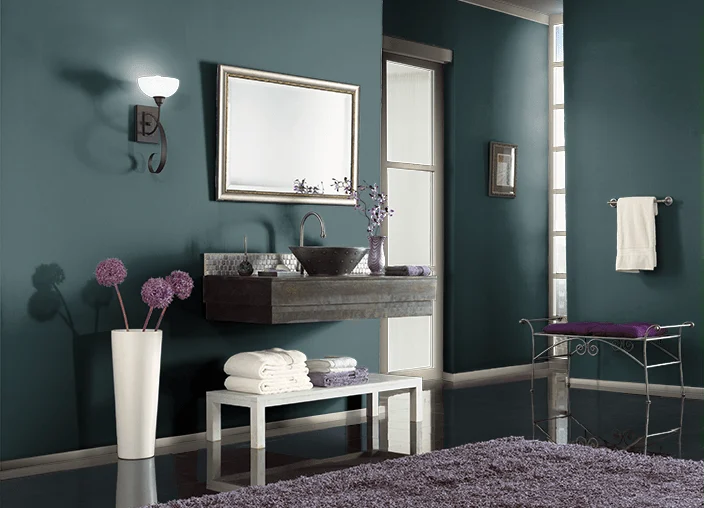 Similar Colors
Behr Ocean Abyss
Behr Thermal
Benjamin Moore Everard Blue
Benjamin Moore Olympus Green
Valspar Maritime Blue
Coordinating Colors
Abysse pairs very well with light neutrals. Tans, greys, and whites are your best bet for matching!
Here are my picks for coordinating colors by Behr:
Cool Ashes N520-4
Fresh Day PPU13-7
Bakery Box BL-W09
Crystal Cut PR-W13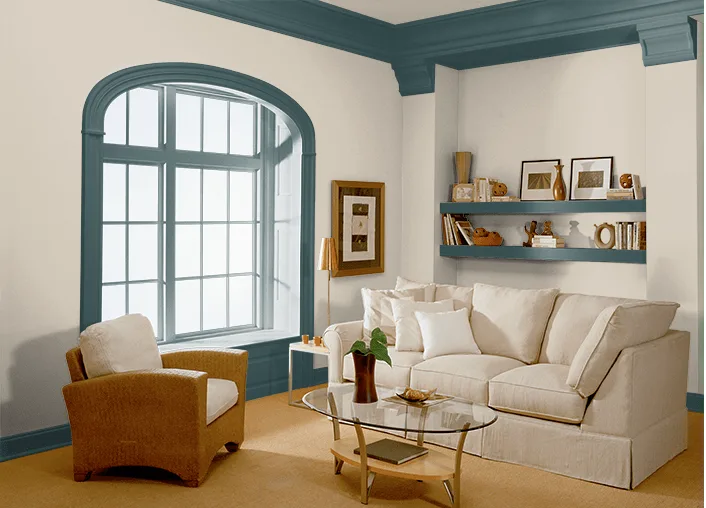 Trim Colors
This color can actually work well with either bright white trim for a crisp, modern look, or creamy white for a softer, more cozy vibe.
Bright white trim colors:
Benjamin Moore Simply White
Sherwin Williams Extra White
Behr Ultra Pure White
Soft white trim colors:
Benjamin Moore White Dove
Behr Cameo White
Still not sure what paint color to choose?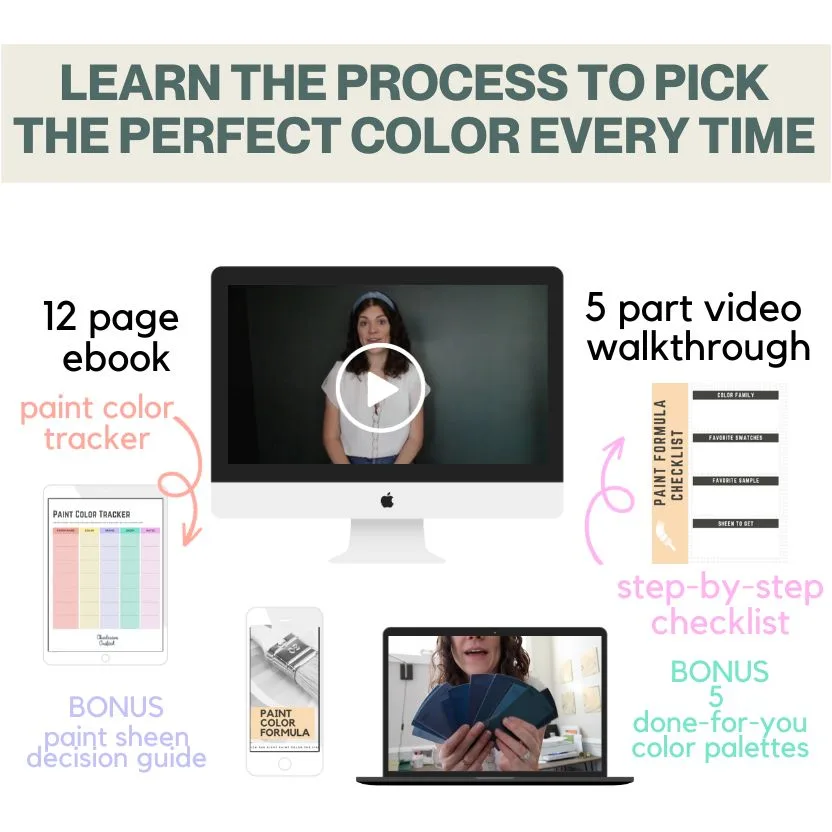 My Paint Color Formula ebook walks you through the painless process of expertly testing paint swatches to ensure you have the perfect color for your home.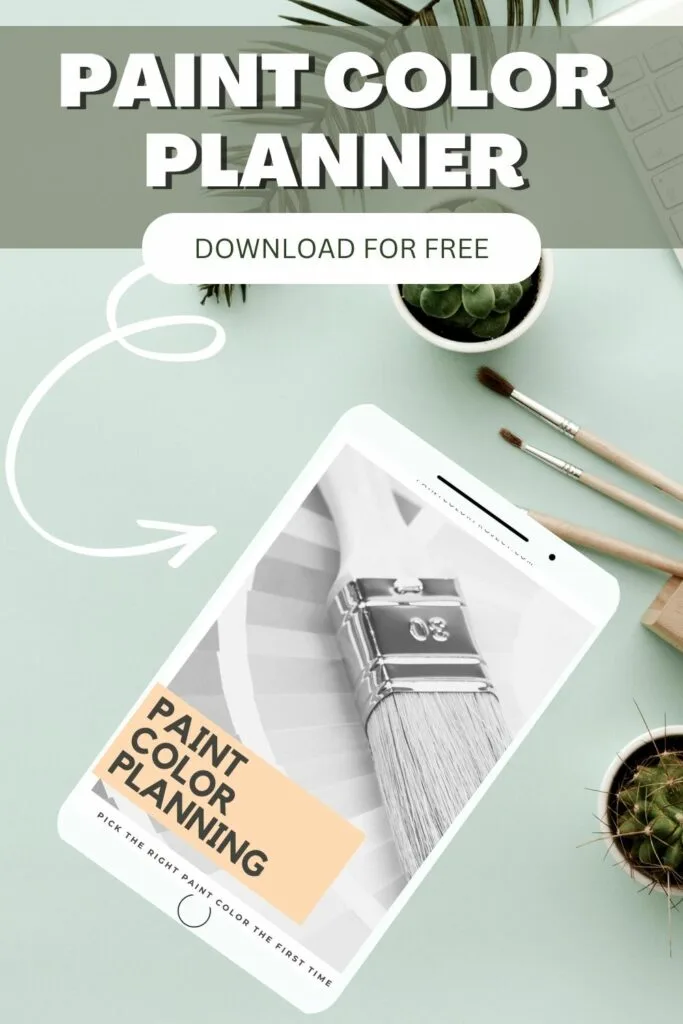 Thanks for reading!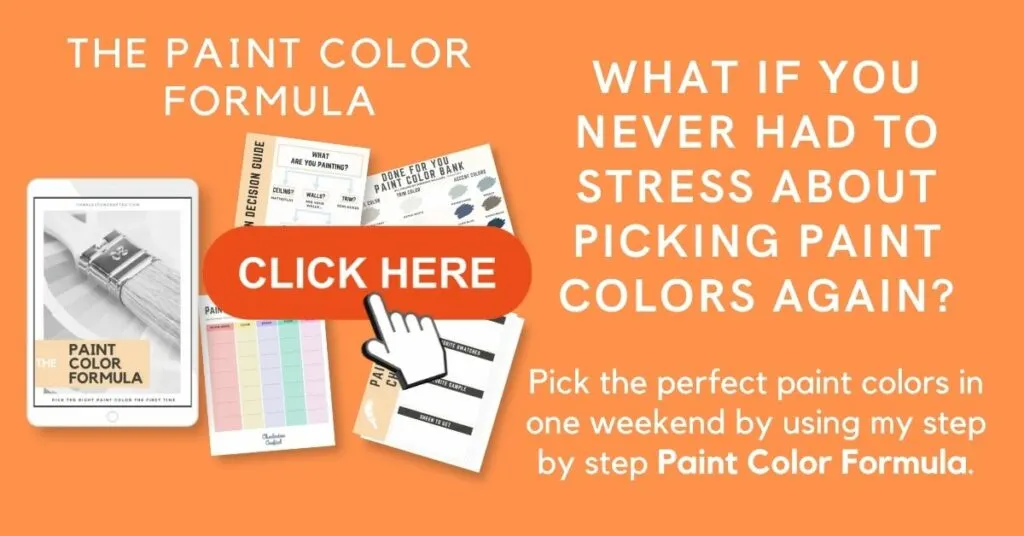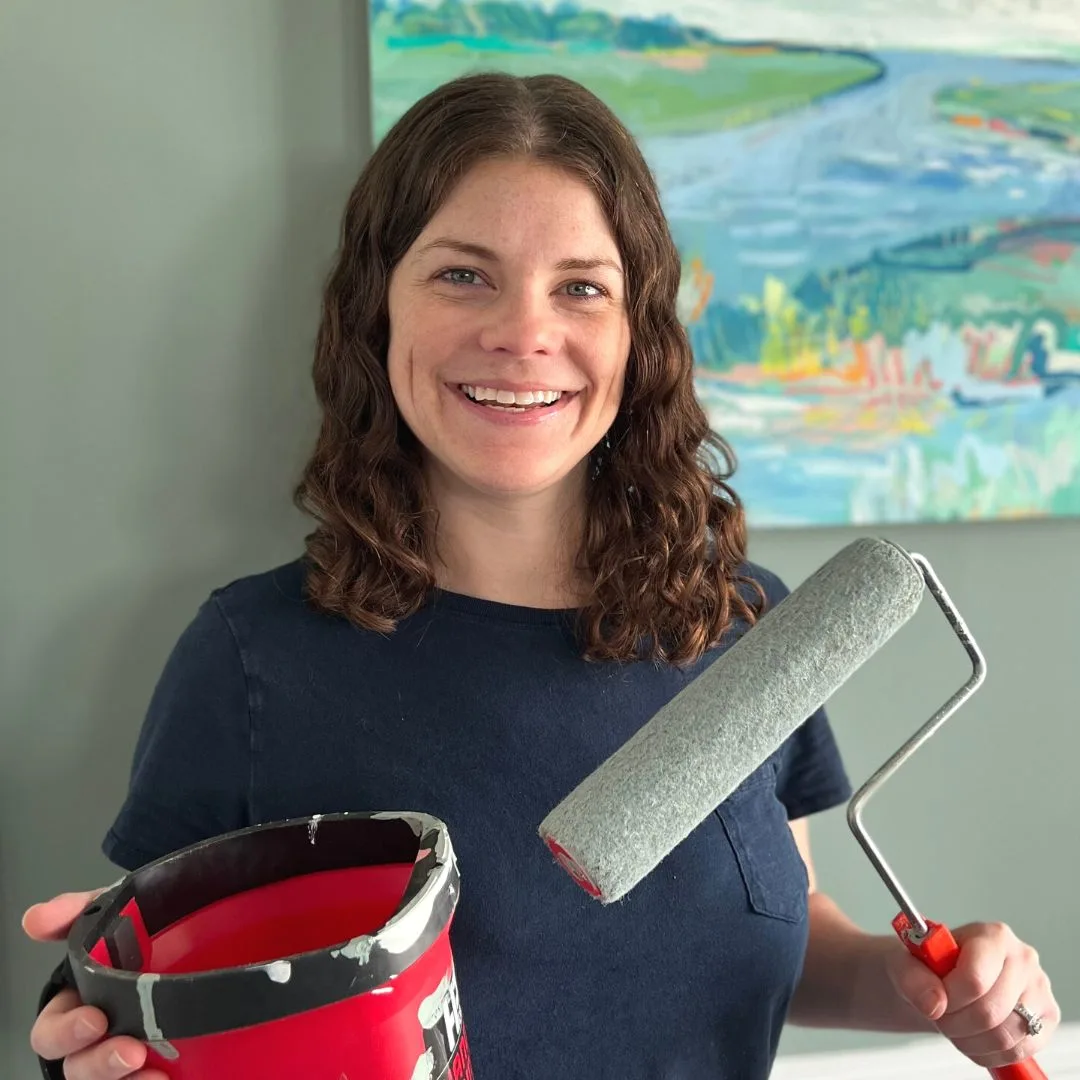 Morgan is passionate about home decor and paint colors. She has been sharing DIY home decor tips since 2012 at CharlestonCrafted.com. From there, she learned to love paint colors, and the Paint Color Project was born in 2022!