Looking for the perfect coordinating colors to pair with Benjamin Moore Pale Oak? Here are what colors go with Pale Oak!
Benjamin Moore Pale Oak is a super popular neutral paint color. It is a warm gray-beige (greige) that reads a touch more beige than gray.
Pale Oak has warm, yellow undertones but reads as very neutral in most spaces, especially brightly lit rooms.
Read my complete Pale Oak color profile here!


Click here to get a peel & stick sample of Pale Oak.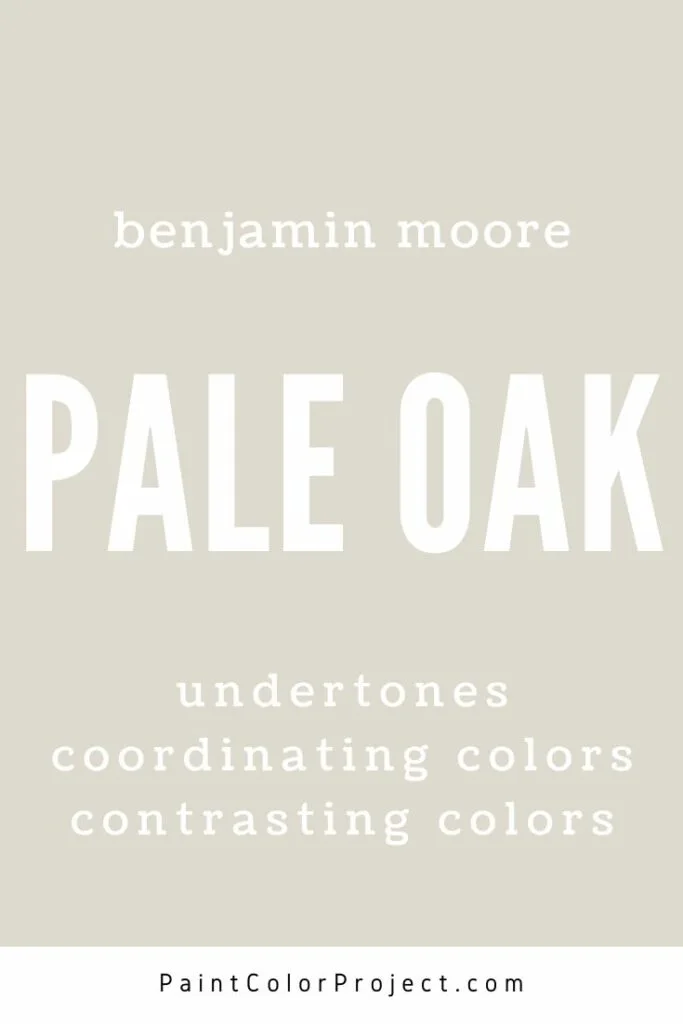 What colors go with Pale Oak?
You have a few options for Pale Oak Color Schemes! First, determine if you want a soft, monochromatic look, or more contrast with accent colors.
What neutral colors go with Pale Oak?
I like to pair Pale Oak with creamy whites and warm toned neutrals.
Creamy Whites:
BM White Dove
BM Cloud White
BM Healing Aloe
BM Ivory White
Warm Neutrals:
BM Kendall Charcoal
BM Chelsea Gray
BM London Fog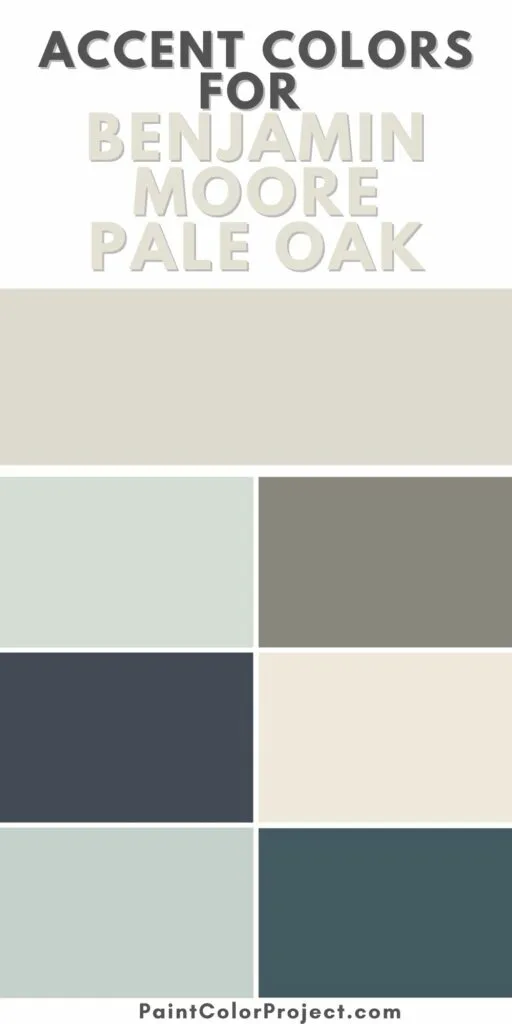 Does Pale Oak go with Gray?
When choosing a gray paint color to pair with Pale Oak, be sure that it has warm undertones – more like a greige or grey-beige. Anything cool toned will clash.
What accent colors go with Pale Oak?
Pale Oak is generally neutral enough to work with many color schemes. It's easiest to stick with colors either with warm undertones or that are muted with a lot of gray to them.
Lighter accent colors:
BM Healing Aloe
BM Smoky Green
BM Beach Glass
BM Sweet Celadon
Darker accent colors:
BM Hale Navy
BM Red River Clay
BM Newburg Green
BM French Beret
What wood tones go with Pale Oak?
When choosing wood tones for furniture or accessories to pair alongside Pale Oak, look for wood with similar undertones. Pale Oak is slightly yellow and definitely warm toned.
Do not pair it with an icy cool gray wood tone or anything too red. Instead, pick stains and finishes that are more beige or ever so slightly golden to flow with the color's undertones.
What trim colors go with Pale Oak?
Pale Oak pairs well with a soft white paint color for trim. This will bring out the creaminess in the color without creating too much harsh contrast. I suggest Benjamin Moore White Dove!
If you prefer high-contrast and a pure white trim, I would suggest Benjamin Moore Chantilly Lace.
Click here to get a peel & stick sample of Pale Oak.
Any more questions about Pale Oak coordinating colors?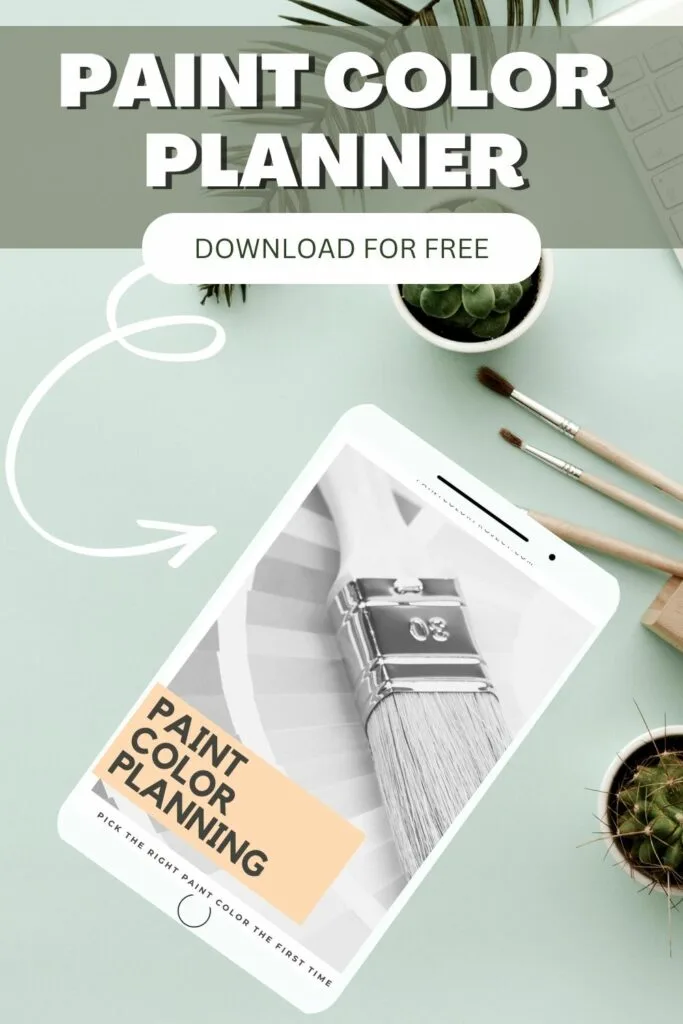 Thanks for reading!