Deciding between Sherwin Williams Silver Strand and Sea Salt? Let's compare these two ultra popular paint colors – Silver Strand vs Sea Salt!
Trying to pick a paint color for your home is tough! It's especially tough when so many colors look SO similar.
Green is an ultra popular paint color right now. However, you might not been feeling GREEN GREEN walls and instead want something more neutral.
If you want a light color with just a bit of green to it – you're going to love these colors.
Two of the most popular colors in this category are Sherwin Williams Silver Strand & Sea Salt.
Read my full review of Silver Strand!
Read my full review of Sea Salt!
Silver Strand vs Sea Salt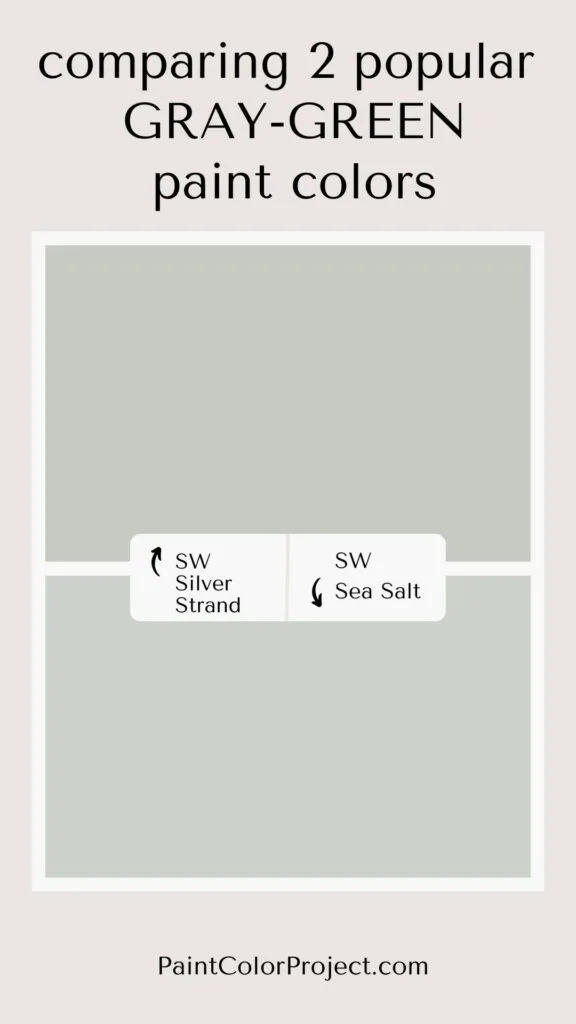 What is similar about Silver Strand vs Sea Salt?
These are both neutral paint colors – meaning they don't have too much color to them. They are light and bright enough to work with a lot of homes.
They both also have green tones, giving them an earthy look.
What is different about Silver Strand vs Sea Salt?
Silver strand is more of a gray color with green undertones, while sea salt is a gray with green undertones. The difference is subtle, but it is there.
You can see by their below LRV that Sea Salt (63) is lighter than Silver Strand (59). The closer to 100, the lighter the color.
This gives Sea Salt a more light, bright, and spa-like vibe. Silver Strand looks more muted.
You can also see from the RGB that Sea Salt has a lot more green to it compared to Silver Strand.
| | | |
| --- | --- | --- |
| | Silver Strand | Sea Salt |
| LRV | 59 | 63 |
| RBG | R:200 G:203 B:196 | R:205 G:210 B:202 |
| Undertones | Gray with green and blue undertones | Green with gray and blue undertones |
Undertones
These colors are both combos of gray, green, and blue. Sea Salt has more blue and green to it, while Silver Strand has more gray!
Both of these colors have a lot of blue to them, so keep that in mind. If you decorate with blue accents, that will bring the blue in the paint closer to your eye. If you decorate with green accents, they will each look more green.
How do I decide between these two colors?
If you want more of a green paint color, I would definitely go with Sea Salt. If you prefer more of a neutral color that just hints are green and blue, then go Silver Strand!
Still not sure what paint color to choose?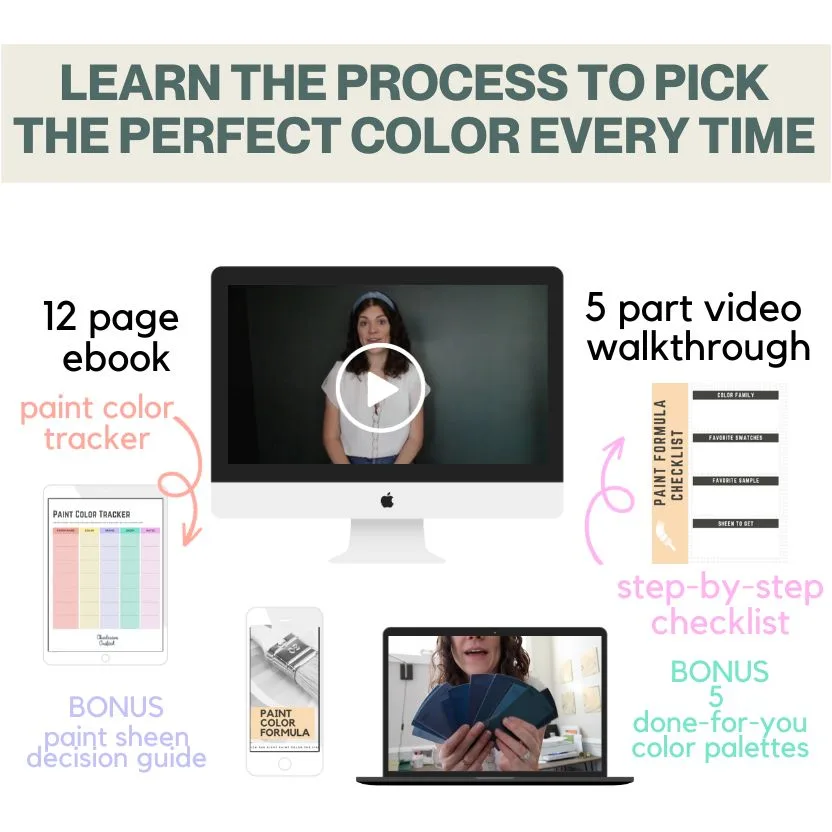 My Paint Color Formula ebook walks you through the painless process of expertly testing paint swatches to ensure you have the perfect color for your home.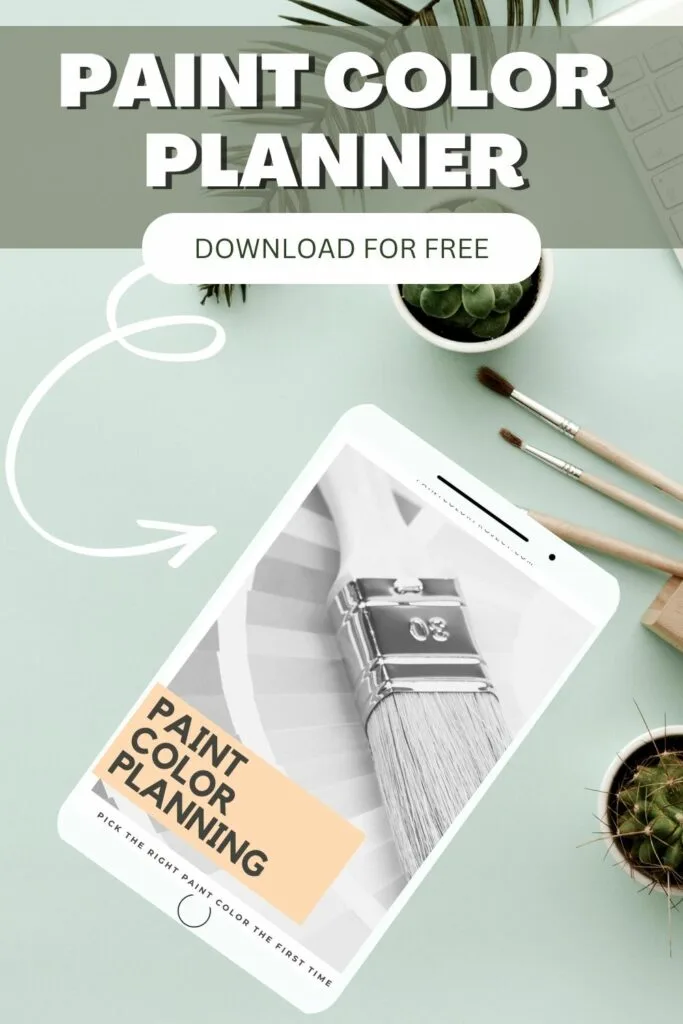 Thanks for reading!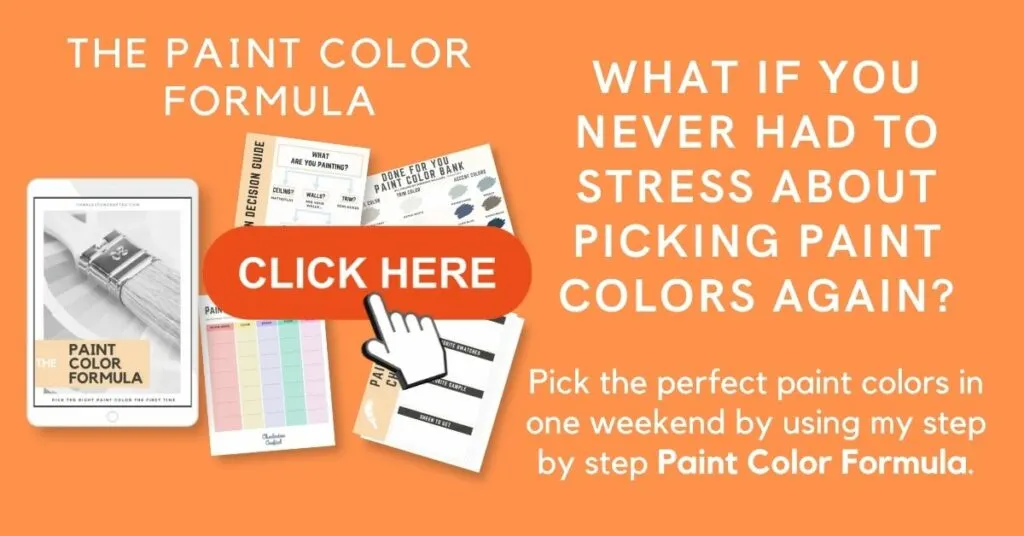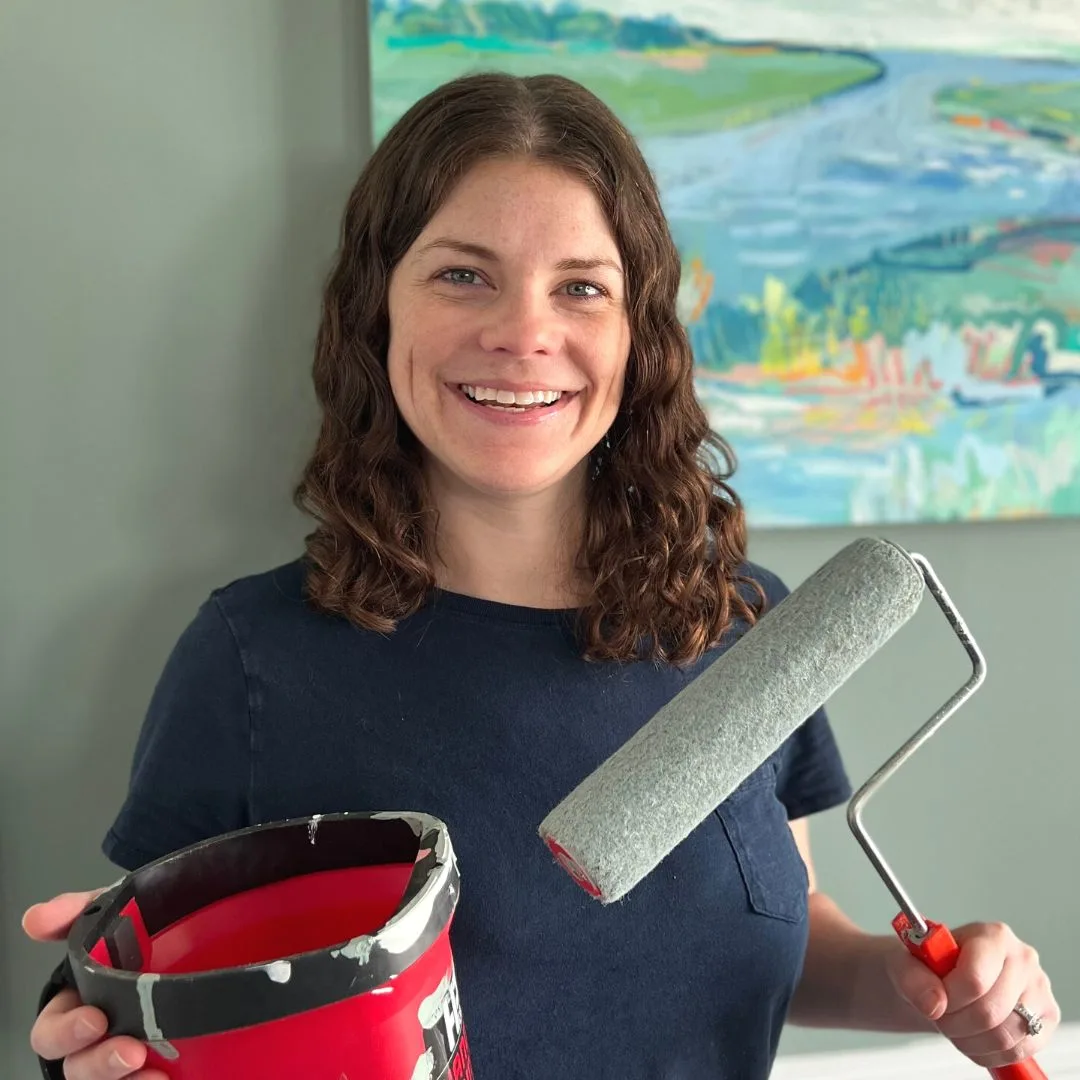 Morgan is passionate about home decor and paint colors. She has been sharing DIY home decor tips since 2012 at CharlestonCrafted.com. From there, she learned to love paint colors, and the Paint Color Project was born in 2022!