Looking for the perfect neutral greige paint color? Let's compare Sherwin Williams Accessible Beige vs Repose Gray to see if one might be perfect for your home!
Neutral paint colors are very popular and within that, greige paints are some of THE most popular for homes!
Two of the most popular colors in this category are Sherwin Williams Accessible Beige and Repose Gray!
Read my full review of Accessible Beige
Read my full review of Repose Gray
While these are both popular greige colors, they are actually very different! Let's talk about and compare them!
Sherwin Williams Accessible Beige vs Repose Gray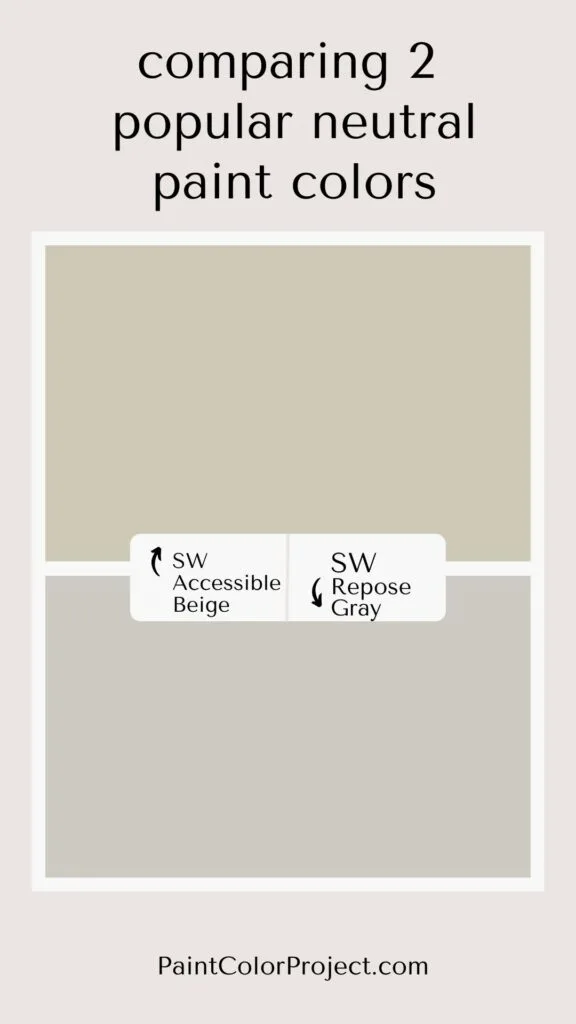 What is similar about Accessible Beige vs Repose Gray?
These are both greige paint colors – a mixture of gray and beige. These colors are both versatile and neutral and popular and easy to decorate with.
You can see in the table below that they both have an LRV of 58. LRV measures the darkness of a color, so they are both exactly the same darkness or color depth!
What is different about Accessible Beige vs Repose Gray?
While these colors have the same color depth, they have different undertones which is what makes them look very different.
At a glance, Accessible Beige looks more beige while Repose Gray is more gray!
| | | |
| --- | --- | --- |
| | Accessible Beige | Repose Gray |
| LRV | 58 | 58 |
| RBG | R:209 G:199 B:184 | R:201 G:201 B:192 |
| Undertones | Warm tan-beige color with significant gray undertones. | Repose Gray is a gray with more green and blue undertones. |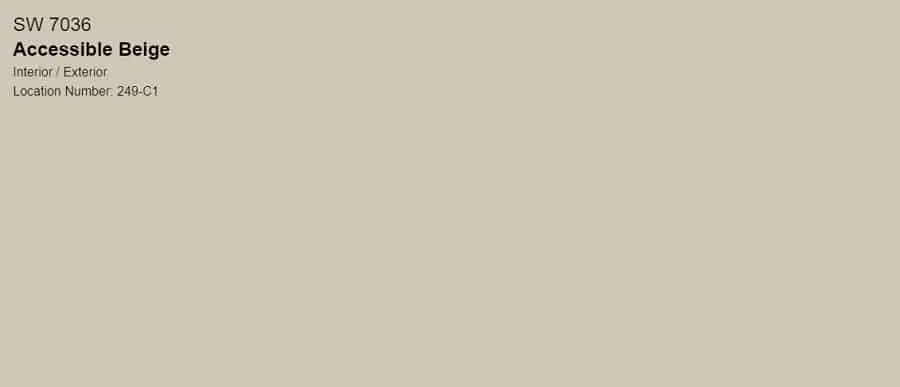 Undertones
Accessible Beige has much warmer tan, or even yellow undertones.
Repose gray, on the other hand, has more green undertones. Repose Gray is warm toned, but not nearly as warm as a beige color. Next to warmer beiges, it almost looks cool toned!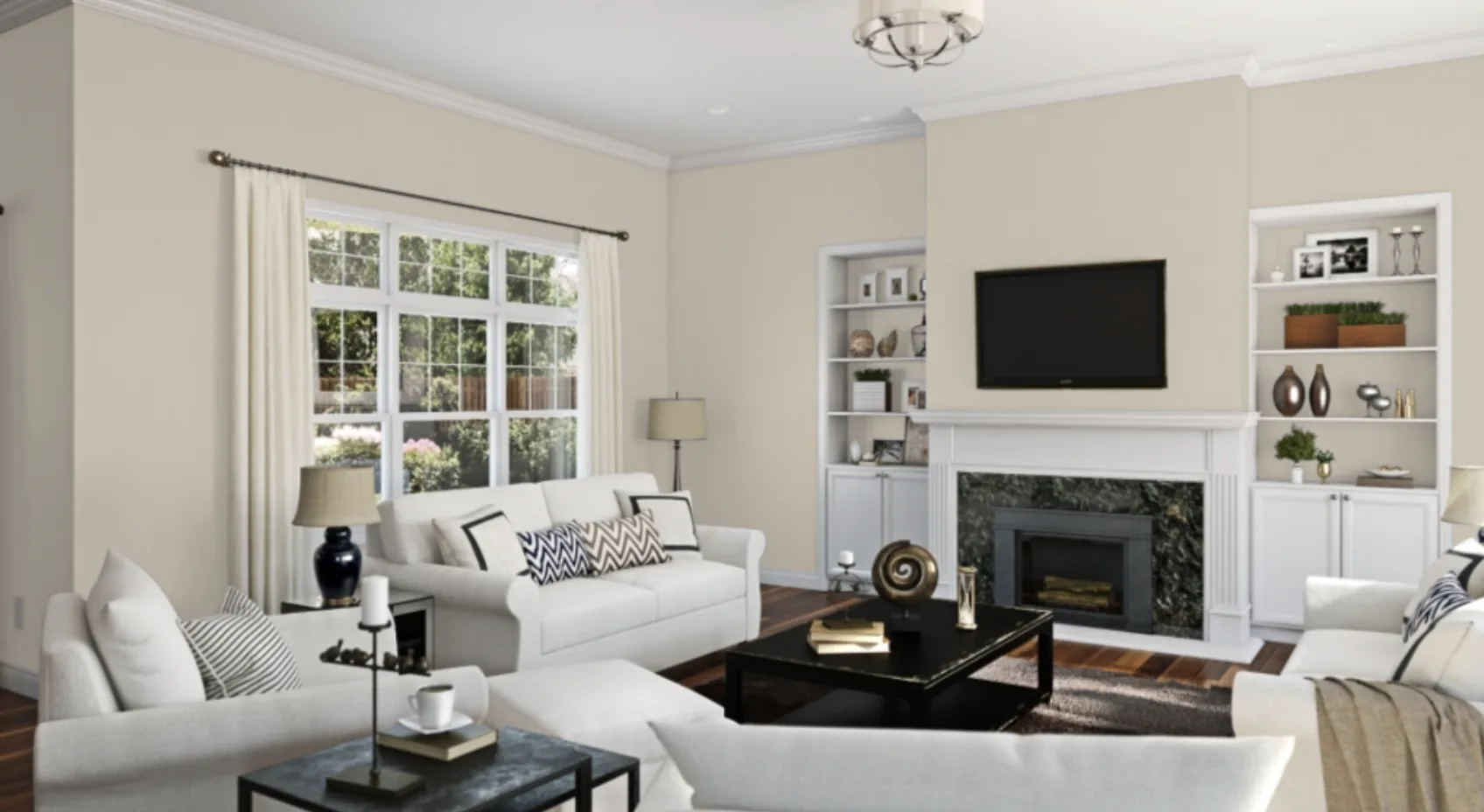 How do I decide between these two colors?
If you want an earthy, warm, cozy and comfortable color, Accessible Beige might be for you.
If you prefer a more calm, cool space (but not cold or stark), you might prefer Repose Gray!
Grays have been trendier than beiges in recent years, so Repose Gray has been more on trend. However, we are starting to see more warm tones come back, so Accessible Beige is by no means out of style!
Sherwin Williams Accessible Beige color palette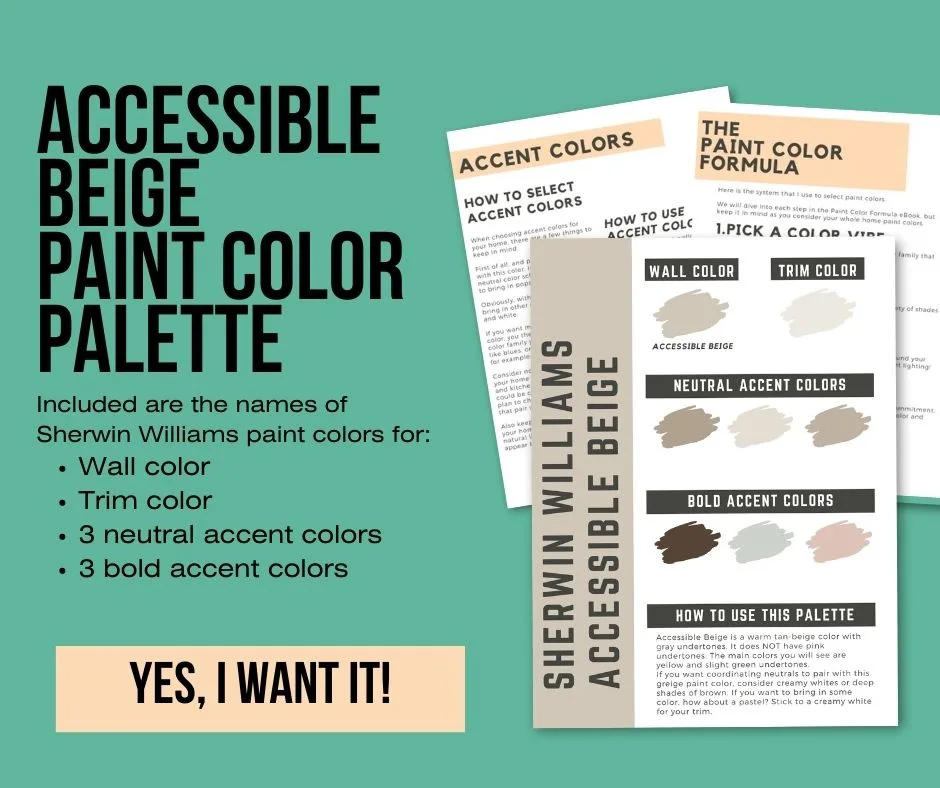 Click here to get the Accessible Beige pre-made paint color palette.
Repose Gray Color Palette
Join the (free!) PaintColorProject+ community to access this exclusive color palette! Once you join, you can right click & save the palette image!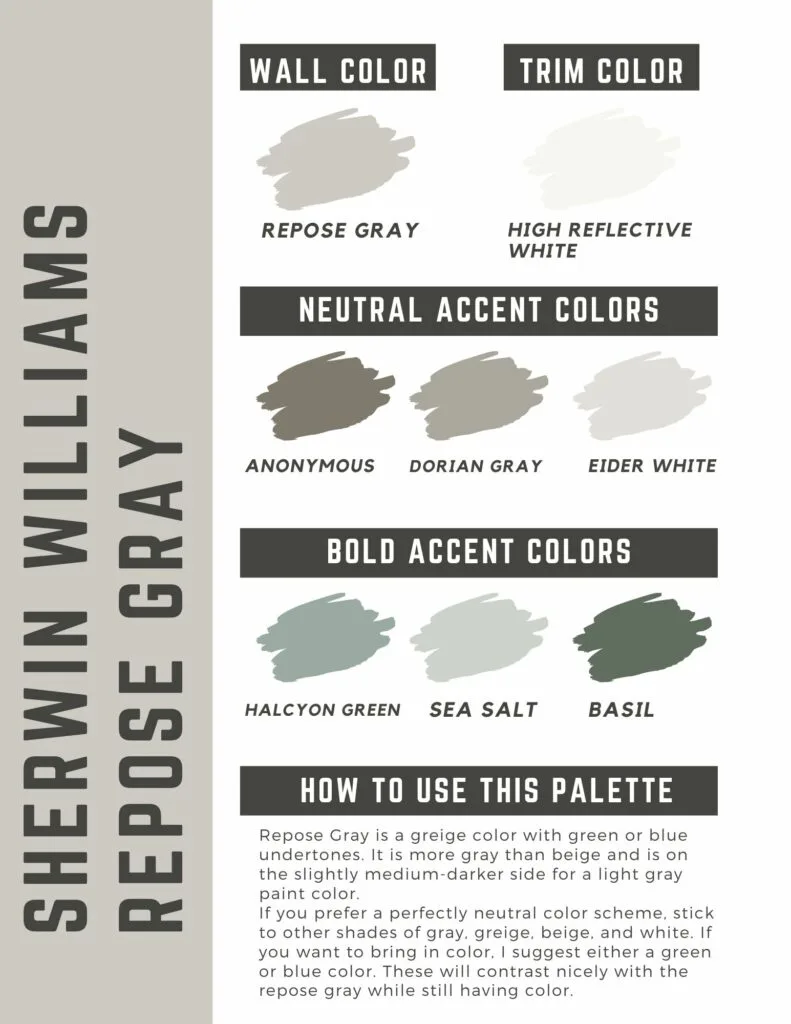 Still not sure what paint color to choose?
My Paint Color Formula ebook walks you through the painless process of expertly testing paint swatches to ensure you have the perfect color for your home.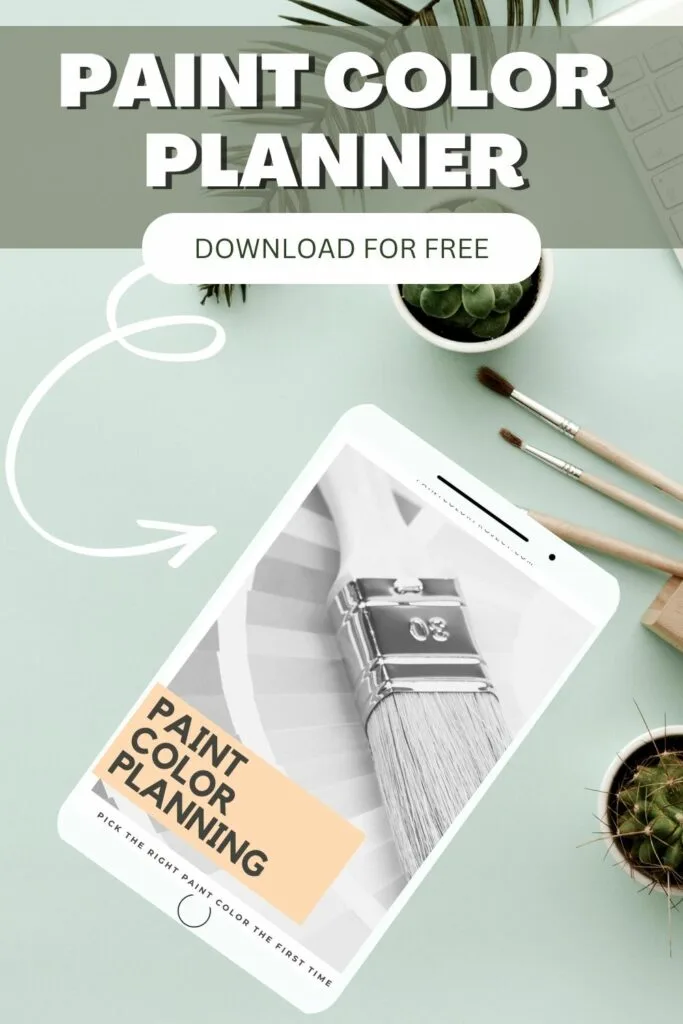 Thanks for reading!