Painted your room gray – but it looks blue? Let's talk about why your gray paint looks blue and what you can do about it!
There is nothing worse than picking a paint color, buying the paint, spending a day painting, and then hating the colors.
If you picked a gray paint color, I bet you thought that it was a safe, neutral choice.
However, sometimes grey walls look blue. If you don't like blue (or just don't want blue walls) this can be super disappointing.
Let's talk about why your gray paint looks blue and what you can do to fix it!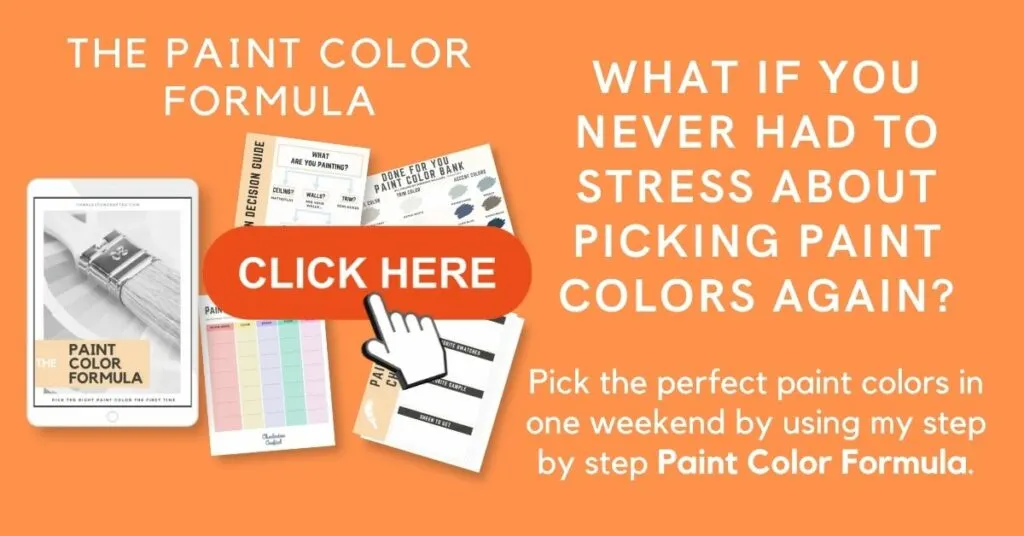 Why does my gray paint look blue?
Some of the main reasons that your gray walls look blue include:
The direction your room's windows face
The accent colors it is paired with
Your lightbulbs
You didn't test a color
The direction your room's windows face
The direction of the windows in your room make a big difference in how colors look. This is because the light that comes in comes at specific times – and levels of warmth – depending on the direction.
North facing rooms let in cool toned light. This will bring out the cool blue undertones in wall and decor colors.
If you want a shade of gray in a north facing room, I suggest something with more warm tones. The cool light will tone down the warmth and give it more of a neutral look.
Read the best paint colors for north facing rooms here.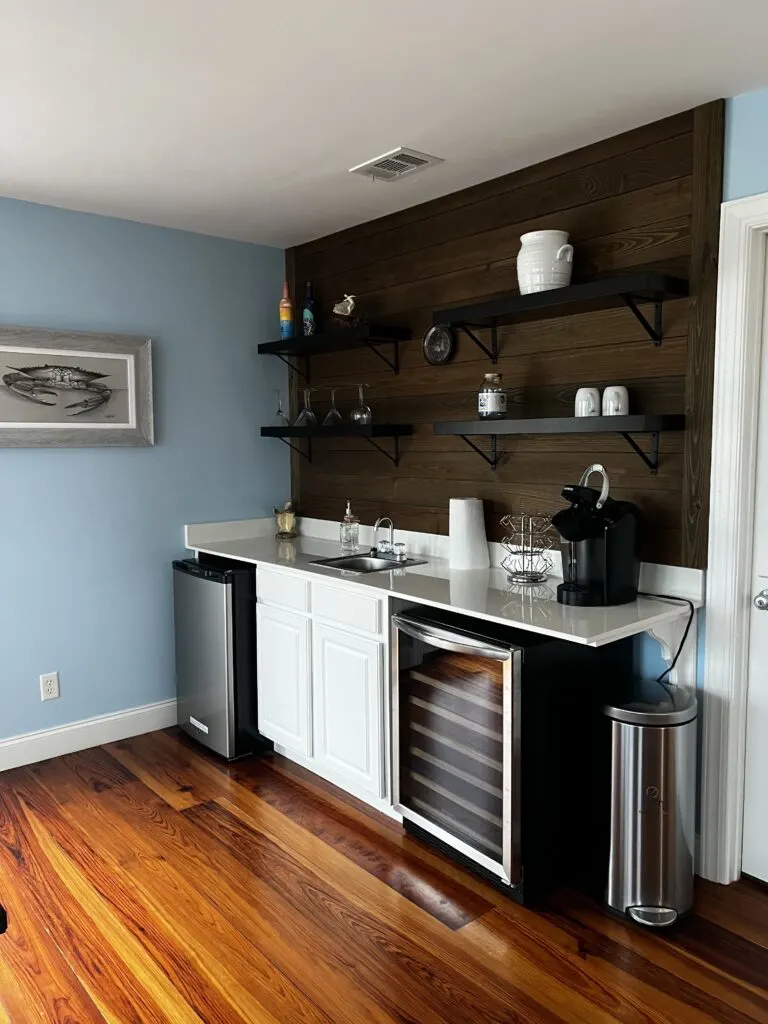 Accent colors
Colors look very different based on the colors they are paired with. For example, a white paint color might look white until you set a blank sheet of paper next to it. Suddenly, it looks super yellow or creamy!
The same is true for gray paint colors.
Lightbulbs
Similar to north facing windows, cool toned light bulbs can cast a blue glow on your room. If you have cool toned light bulbs – many LED light bulbs are a bit cool – consider changing them for daylight bulbs instead!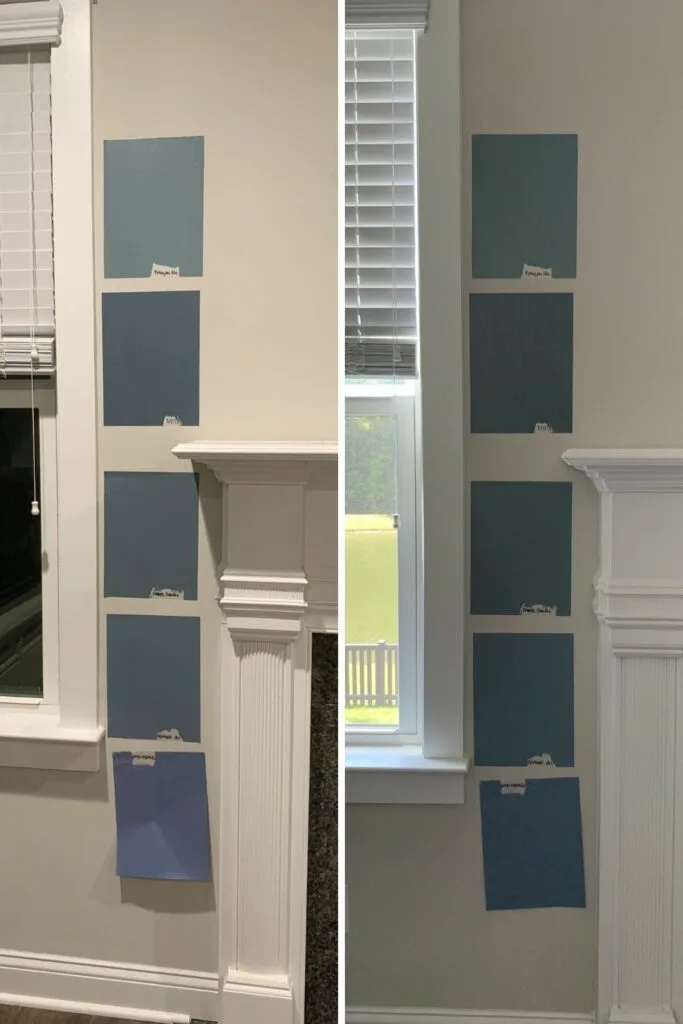 You didn't test a color
Another big reason that gray paint colors look blue is that you didn't test the color at home! You just grabbed a swatch at the store or asked someone on Instagram for their paint color and ordered the same.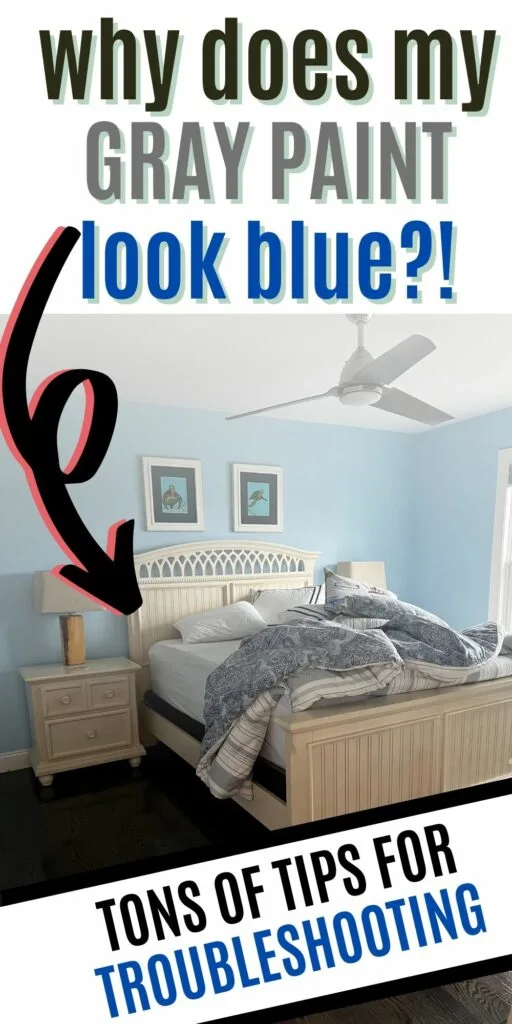 How to make gray look less blue
The best ways to make gray walls look less blue include:
Choosing a warm toned gray paint color
Choosing the right accent colors
Swap out your lightbulbs
Choose a warm toned gray color
It might be too little too late if you've already committed to your wall paint color choices. However, if gray paint is tending to skew baby blue in your space, and you don't like that, you might prefer a warmer toned gray color.
Join the (free!) PaintColorProject+ community to access this exclusive color palette! Once you join, you can right click & save the palette image!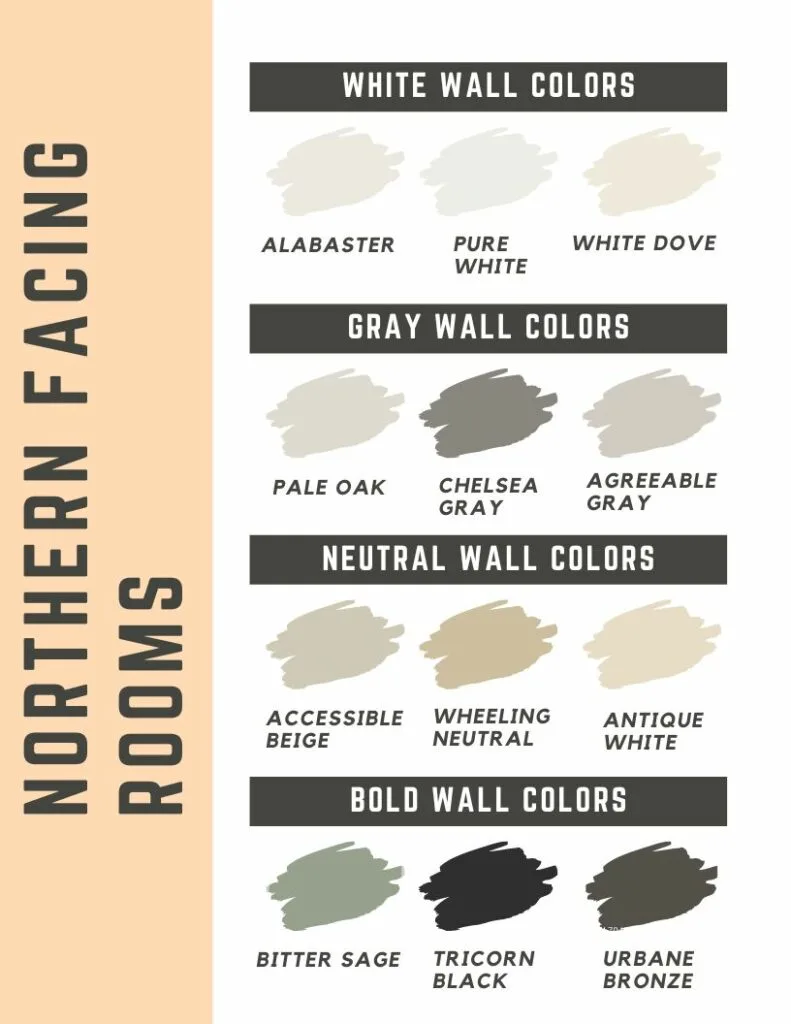 Accent colors to make gray look less blue
Believe it or not, using blue accent colors can make your walls look less blue. This works only if your gray is reading just a little blue. Pairing it next to a TRUE blue will bring out the fact that the blue gray wall color isn't really blue at all.
Avoid orange and warm accent colors. They will bring out the blue grey cool tones and make the walls look even colder.
If you have cherry or golden oak floors or cabinets – don't choose a cool toned gray. It WILL look blue. Stick to a warm gray instead.
Swap out your lightbulbs
Change your cool toned light bulbs for something with a warmer golden color to it. This will help – especially at night when the lights are on – to warm up the appearance of the blue gray paint color.
Any more questions about grey paint?!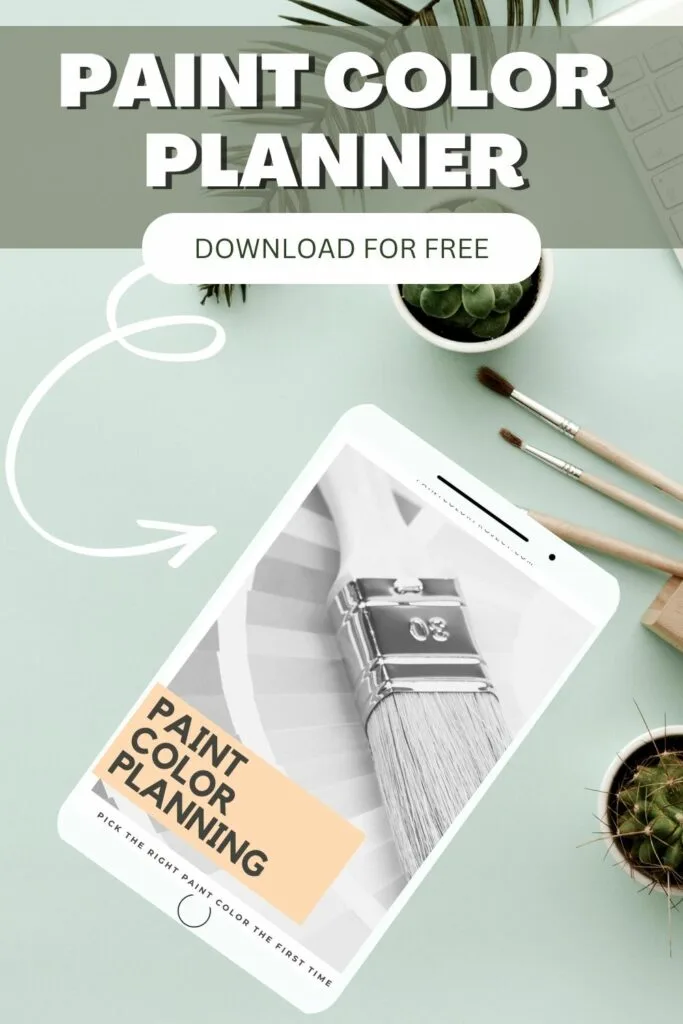 Thanks for reading!