Looking for the perfect off-white paint color? Let's compare Sherwin Williams Eider White vs Aesthetic White to see if one is right for your home!
People love painting their homes white. It's light, bright, and often makes a room feel larger instantly.
However, white paints can feel stark if done wrong. So, an off-white is often a safer choice for allowing a white room to feel more cozy and inviting.
Two of the most popular colors in this category are Eider White and Aesthetic White.
Read my full review of Eider White
Read my full review of Aesthetic White
Sherwin Williams Eider White vs Aesthetic White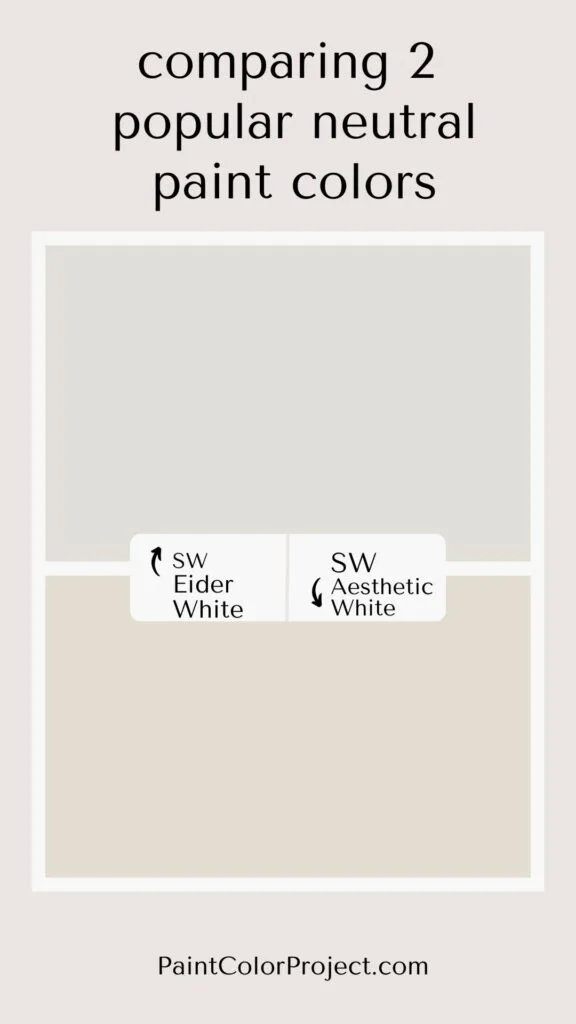 What is similar about Eider White vs Aesthetic White?
These are both off white paint colors that skew warm.
They actually both have an LRV of 73, which means they have the same color depth or darkness. Both of these colors will look more beige/dingy in dark rooms and more light bright in well lit naturally light rooms.
What is different about Eider White vs Aesthetic White?
| | | |
| --- | --- | --- |
| | Eider White | Aesthetic White |
| LRV | 73 | 73 |
| RBG | R:226 G:222 B:216 | R:227 G:221 B:211 |
| Undertones | Light gray color with warm undertones, often reads pink or even purple | Off white with greige undertones that lean beige and definitely warm. |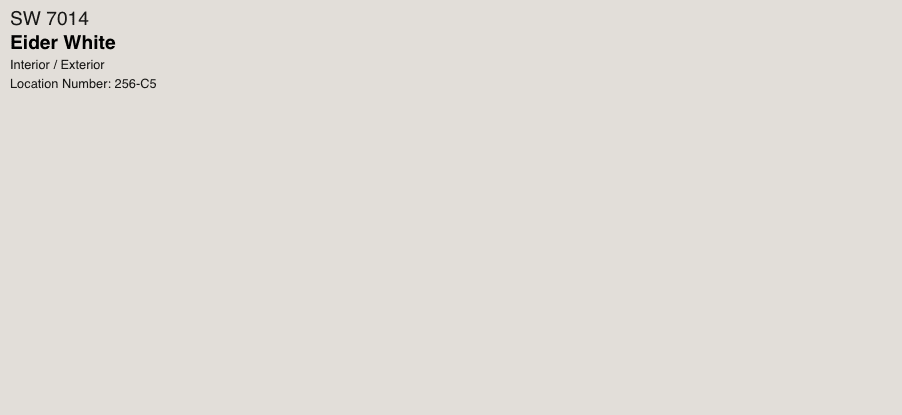 Undertones
These colors are both warm but you can see the difference in their undertones side by side. Eider White has a lot of pink to it, that combined with the gray can almost read as purple.
On the other hand, Aesthetic white has a more golden, creamy undertone.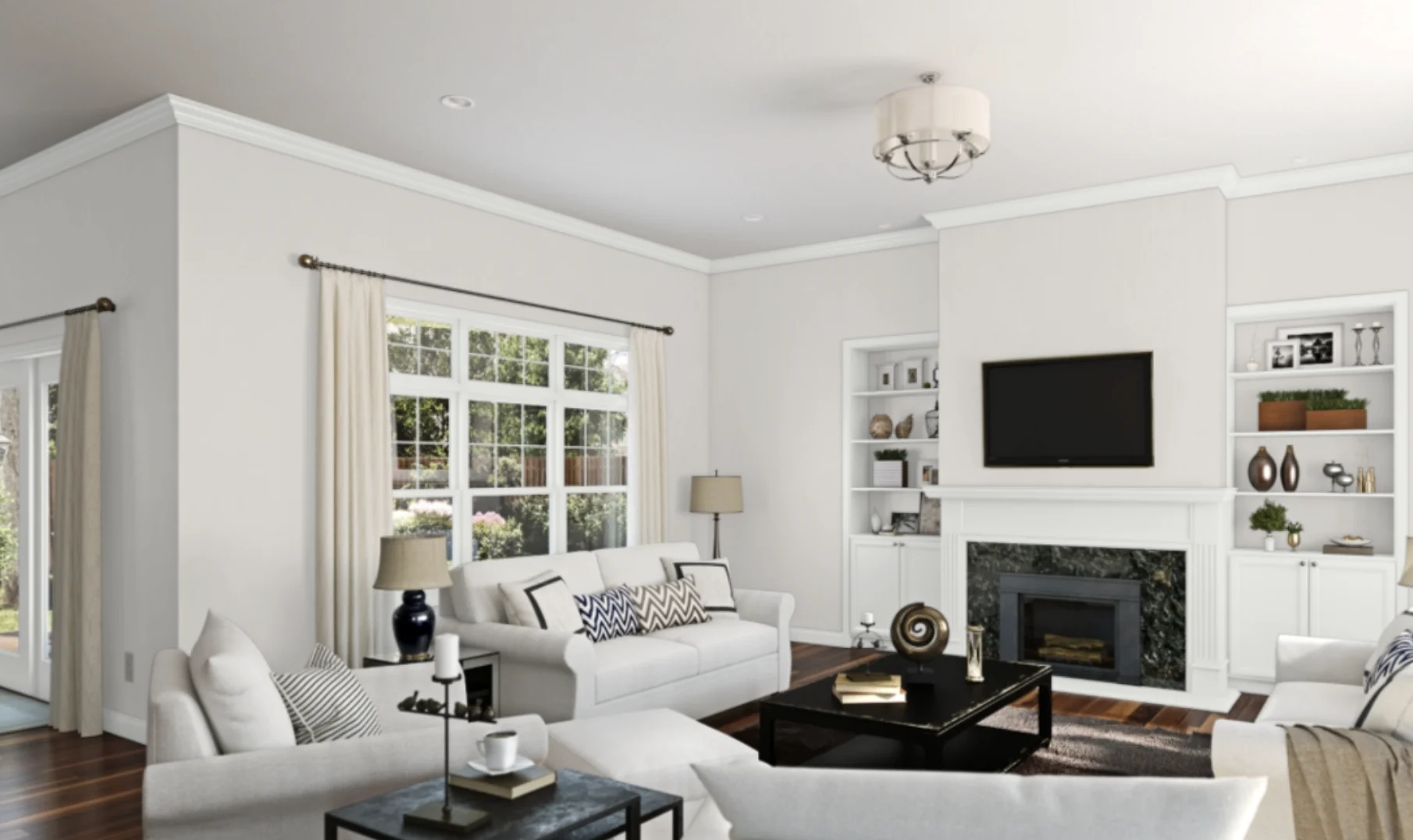 How do I decide between these two colors?
If you want more of a neutral warm color, go with Aesthetic White. The undertones are much more subtle and it reads overall more as a neutral.
If you don't want it to read yellow or golden at all, Eider White might be a better bet. Double check with swatches that the color doesn't read too pink in your room!
Still not sure what paint color to choose?
My Paint Color Formula ebook walks you through the painless process of expertly testing paint swatches to ensure you have the perfect color for your home.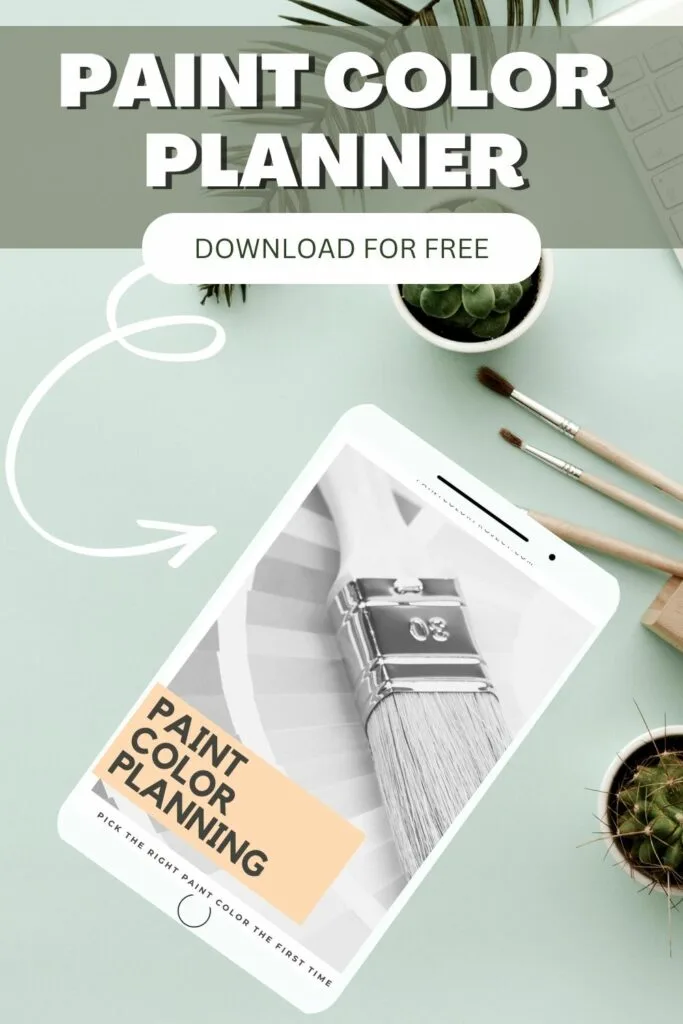 Thanks for reading!