Do your baseboards need to be re-painted? Here are the best paint colors for baseboards!
While we mostly chat about wall colors and picking the perfect paint for your room – there are other paints than just the walls.
Trim is something that needs to be painted, just like walls, and can totally change the look of your space.
Today, we're diving into the world of baseboard paints. Baseboards are an essential element in any home's interior design, and selecting the perfect paint color can enhance the overall aesthetic appeal.
In this blog post, we'll demystify the process of choosing the best paint for baseboards, ensuring that you get it right the first time. Let's get started!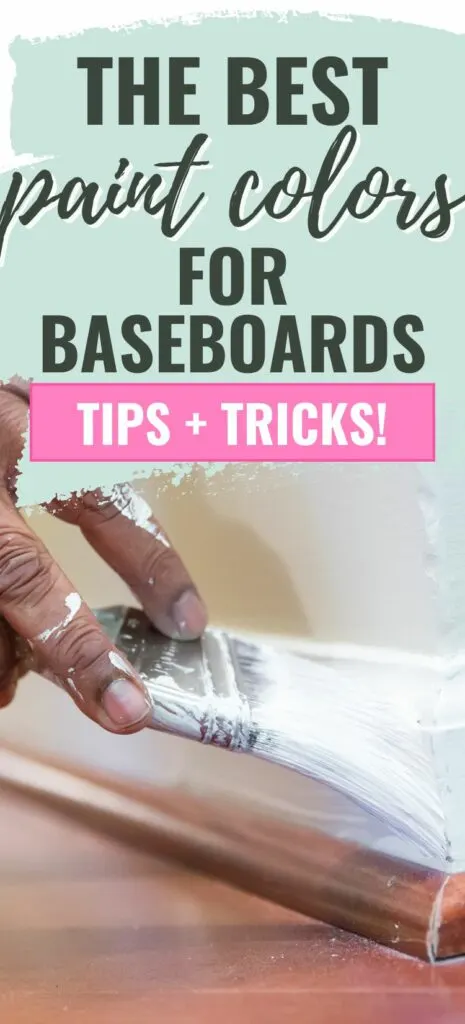 Understand the Purpose of Baseboards
Before we delve into paint colors, it's essential to understand the purpose of baseboards.
Baseboards are a piece of trim nailed to the wall against the floor's edge. They are typically 3-5 inches tall, made from a composite wood material, and painted with a semi-gloss, scuff resistant paint.
Baseboards not only provide a finished look to your walls but also protect them from scuffs, dings, and other potential damage.
Keeping this in mind, it's crucial to choose a paint that is durable, easy to clean, and long-lasting.
Consider Your Existing Design Elements
When selecting the best paint color for your baseboards, it's essential to consider the existing design elements in your home.
Take note of the color scheme, flooring, wall paint, and overall style. You want the baseboard color to harmonize with these elements rather than clash with them.
Also be sure to note the color of any other trim or doors in the room. While they don't have to match, they typically do.
You could be heading into a when-you-give-a-mouse-a-cookie situation if you choose to paint your baseboards, and then want to paint door trim, and then doors, and then…. you get the idea!
The best paint colors for baseboards
Baseboards and trim are traditionally painted white. However, they can also be painted to match the wall color or in a contrasting color.
Classic White: A Timeless Choice
When in doubt, you can't go wrong with classic white baseboards. White baseboards provide a clean and timeless look, making them a popular choice in many homes.
They effortlessly blend with various color schemes and architectural styles, giving your space a fresh and polished appearance.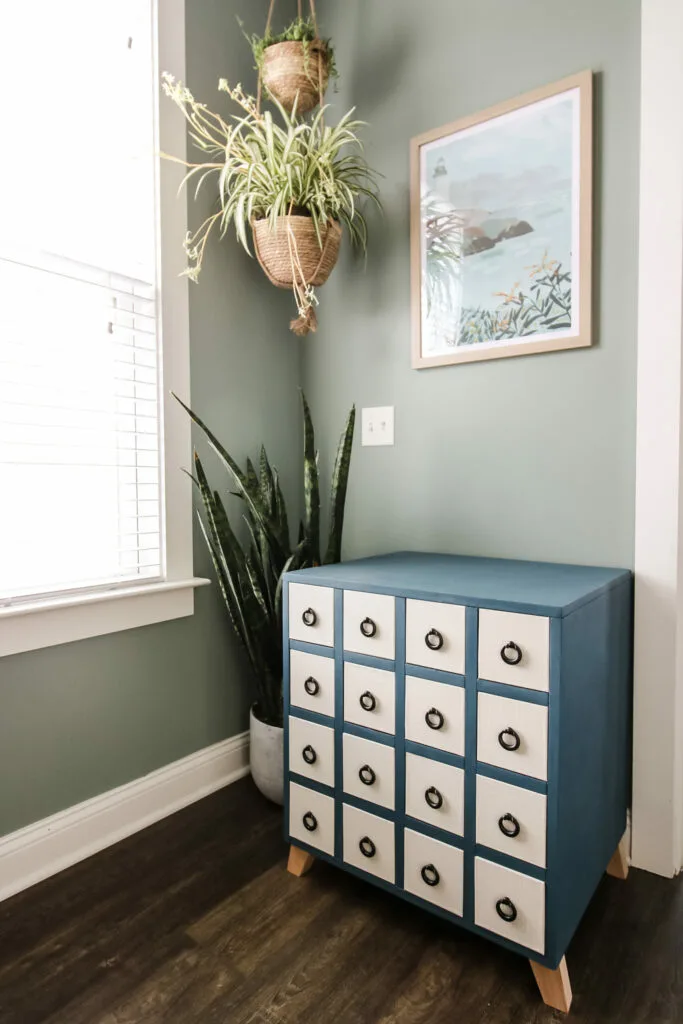 If your walls are a cool tone, I suggest sticking to a bright white. If your walls are warm toned, choose a soft white.
Matching the Wall Color
Another popular approach is to paint the baseboards the same color as the walls. This technique creates a seamless and cohesive look, allowing the walls to appear taller and the room more spacious.
It's an excellent option for minimalist and modern design aesthetics.
I particularly love this option when you are painting the walls white. Having an off-white wall paired with a crisp white trim will frankly make the walls look dingy and yellowed.
This is also great with very dark walls where you want a modern look. We did a navy blue fireplace focal wall and painted all of the trim to match.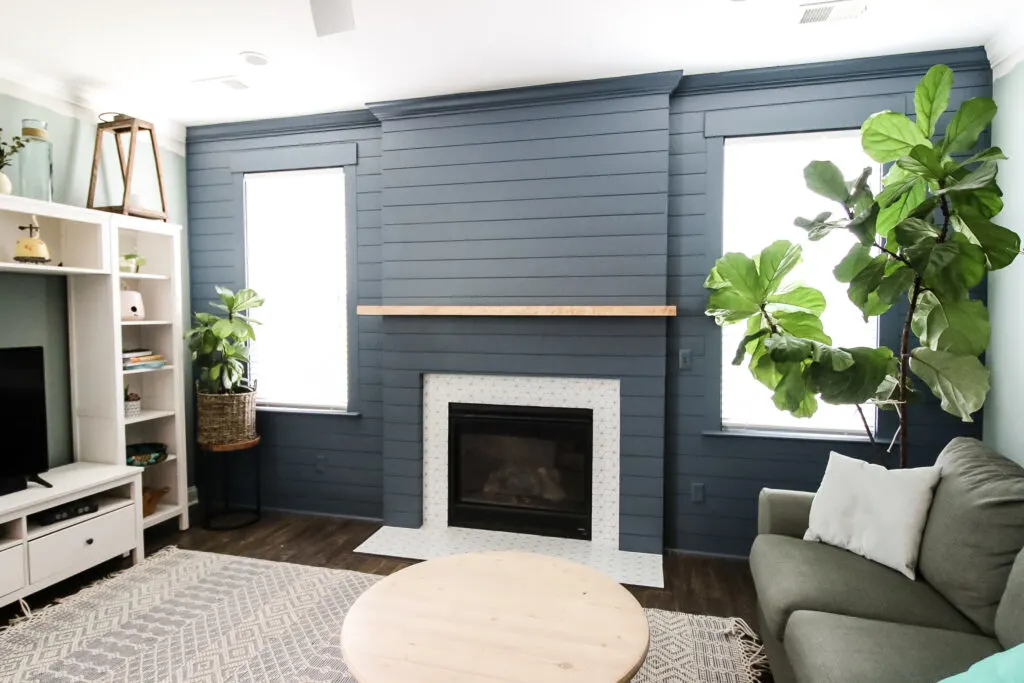 Instead, choose a flat finish on the walls (flat, matte, or eggshell) and a glossy finish on the trim (usually semi-gloss) but in the exact same color!
This gives a slight amount of contrast, but blends really beautifully.
Contrasting Baseboards
If you want to make a statement, contrasting baseboards can add visual interest and depth to a room.
Consider selecting a color that complements or contrasts with the wall color. This approach can highlight architectural details or create a bold focal point in the space.
Black or very dark trim can really look sharp when paired with white walls and black windows!
The best paint finish for baseboards
I prefer to paint baseboards with a Semi-Gloss Finish. These finishes offer durability, making them resistant to scuffs, stains, and easy to clean.
Additionally, they provide a subtle sheen that enhances the appearance of the baseboards without overpowering the space.
Test Paint Samples
To ensure you make the best choice for your baseboard paint color, it's highly recommended to test samples before committing to a particular color.
Apply small swatches of paint to your baseboards and observe them under different lighting conditions throughout the day. This will help you visualize how the color will look in your space and make an informed decision.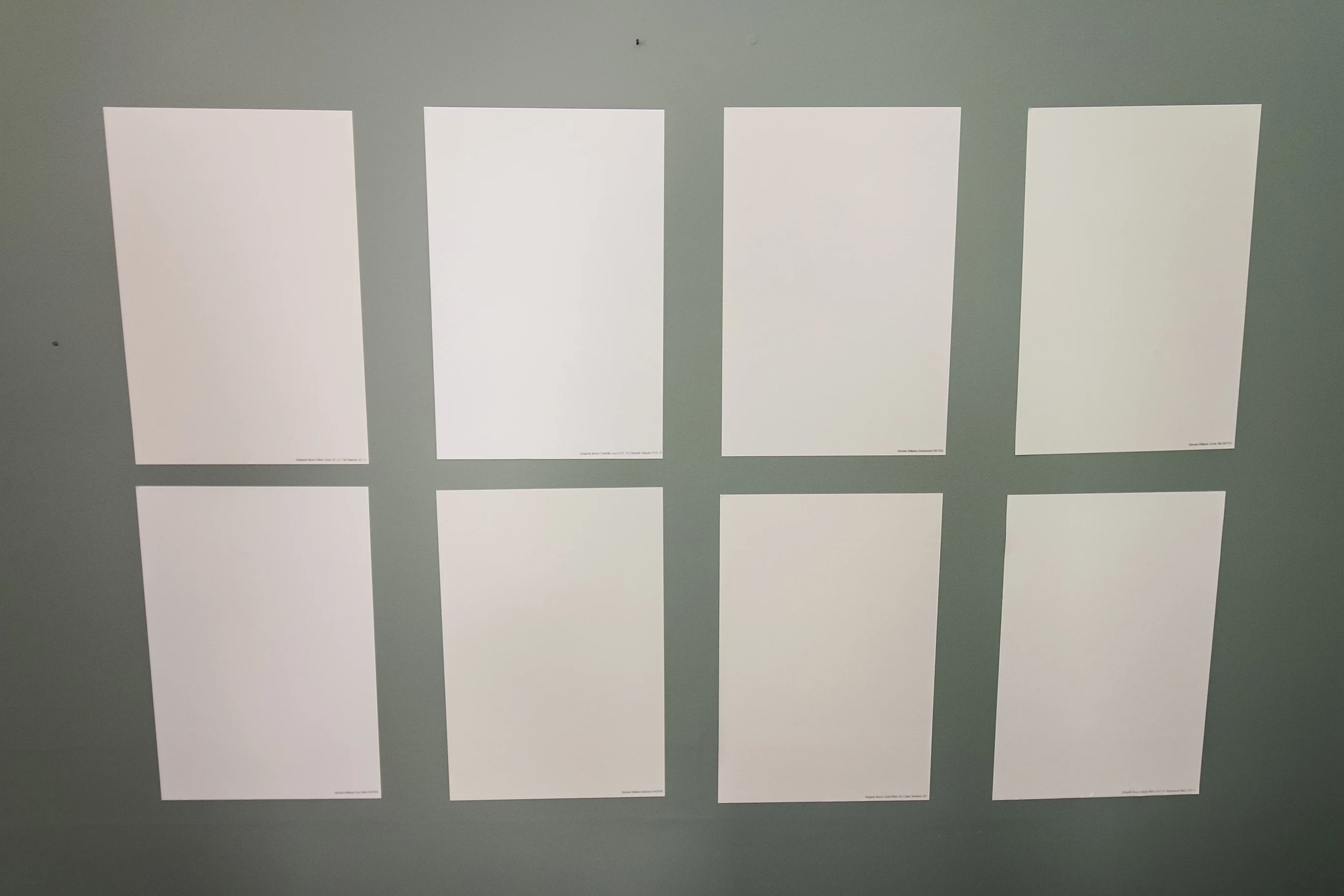 Choosing the perfect paint color for your baseboards doesn't have to be a daunting task. By understanding the purpose of baseboards, considering your existing design elements, and exploring various options such as classic white, matching colors, or contrasting hues, you can create a cohesive and visually appealing space.
Remember to select a durable finish like satin or semi-gloss and test samples to ensure the perfect choice. Happy painting!
Still not sure what paint color to choose?
My Paint Color Formula ebook walks you through the painless process of expertly testing paint swatches to ensure you have the perfect color for your home.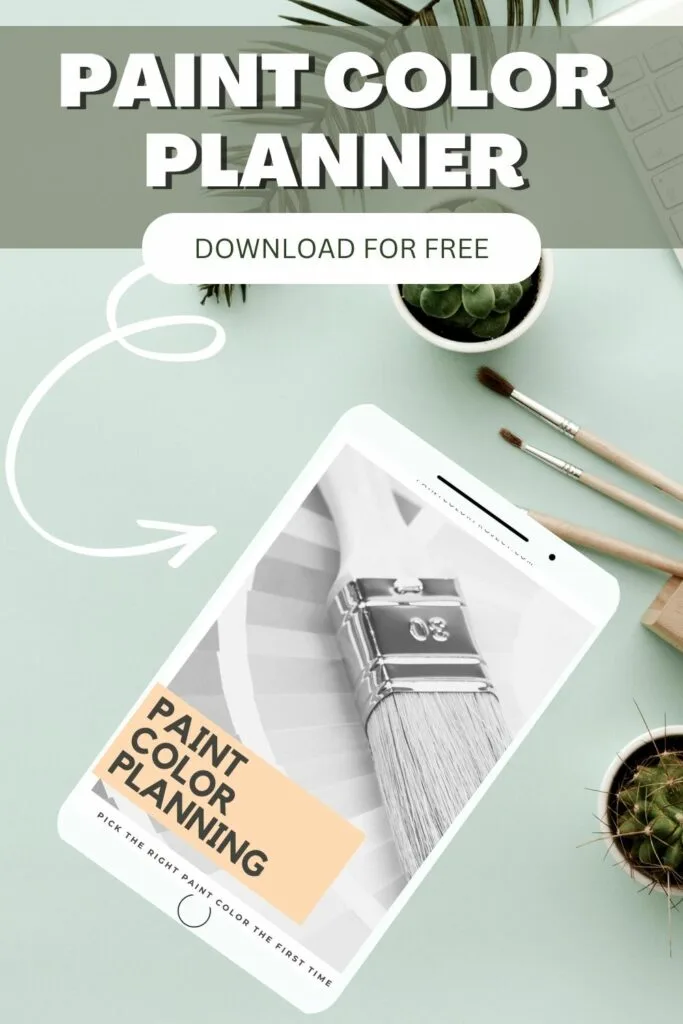 Thanks for reading!