Love the paint color Pink Abalone by Behr? Here is everything that you need to know about this coral pink paint color!
I love Pink Abalone – it is still a bright coral color, but it is much lighter and less bold than your average coral. That makes it a lot easier to use in the average home!
I am a pink person in general, but this shade is particularly good to me. It's pinker than blush but still not too little-girl-pink.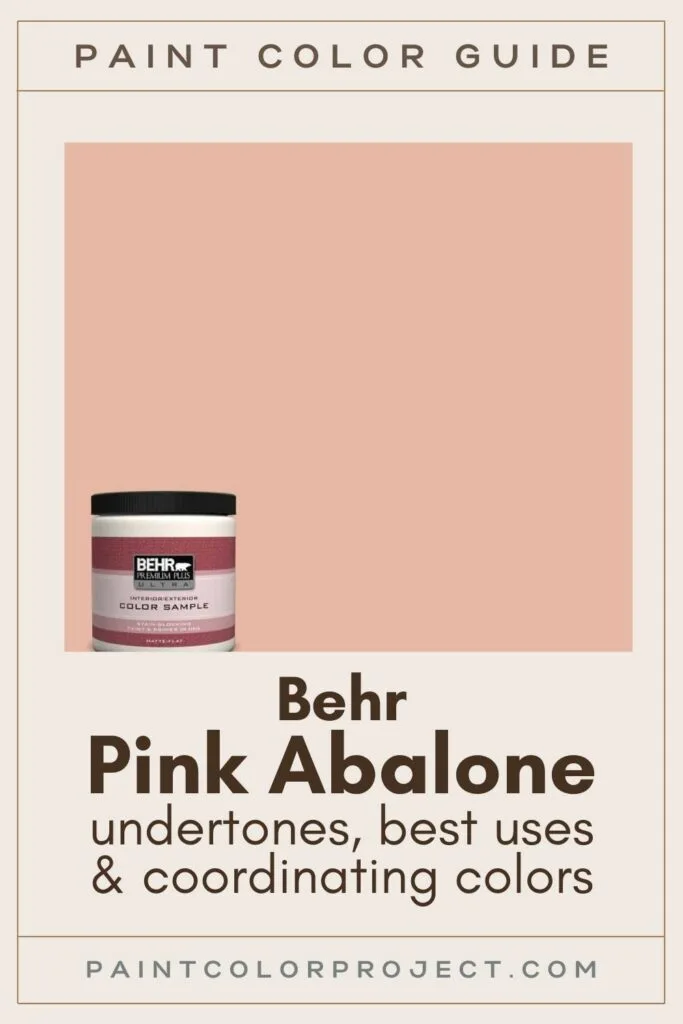 Behr Pink Abalone (M190-3)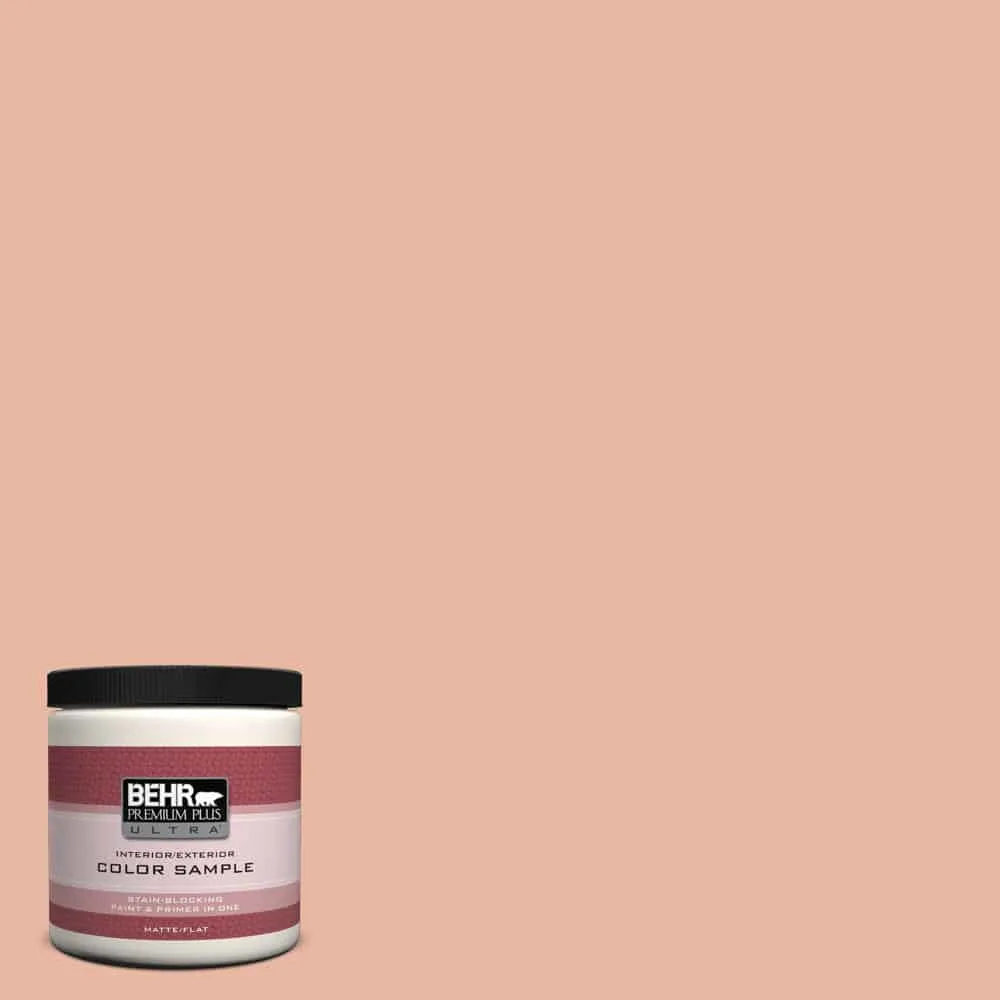 Color Family
Pink Abalone is in the – you guessed it – pink color family! It leans a bit peach or coral within the pinks.
See all of my favorite pink paint colors here!
Light Reflectance Value
54 – a mid toned color, not too light, not too dark.
Light Reflective Value is the measurement of how much light a color bounces around. This is on a scale of 0 to 100 with 0 being pure black and 100 being pure white.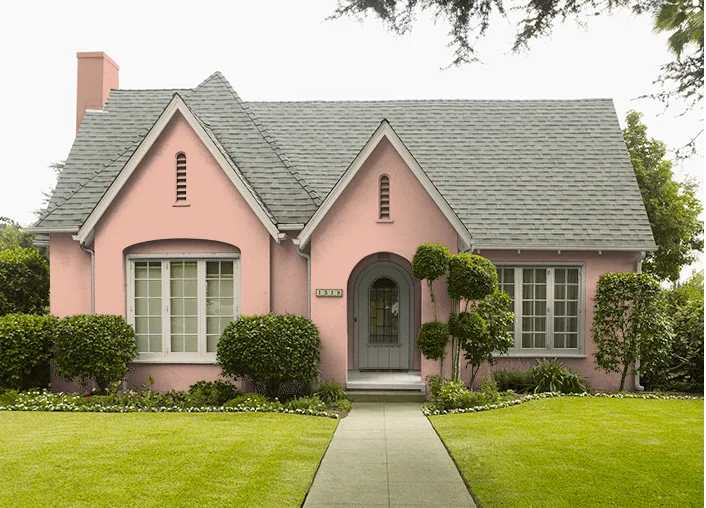 RGB Colors
R: 233 G: 184 B: 164 – a lot of red, but a good amount of blue and green in it, too!
RGB describes the amount of each color – red, green, and blue – present in a color. This is on a scale of 0 to 255 for each color. This is basically the color mix to make the color!
Hex Code
#EAB6A3
Undertones
This is a beautiful pink color with heavy orange undertones. It also has tan or beige undertones to it. That gives it a warm tone.
These undertones are what gives this color its peach or coral tone. I would say it definitely reads more pink than orange/peach, but it may read more yellow in artificial lighting. Always test swatches in your actual room!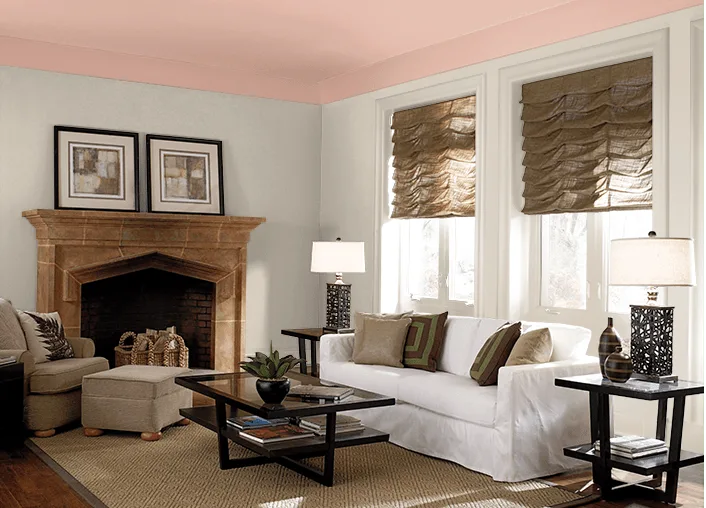 Best Uses for Pink Abalone
Pink Abalone has a lot of potential uses. The light, warm tone means that it could work in a lot of situations. Because it is lighter, it could work in a room with less natural light and not feel too dingy or dark.
Here are my favorite uses for Pink Abalone:
In any application paired with white + gray marble
The front door of your home
For a kitchen island
For a ceiling or molding
The exterior or a traditional style house
A large piece of furniture
For all of the walls in any room – especially a very large room
Interior doors
Similar Colors
Behr Melon Sorbet
Behr Everblooming
Behr Sunset Drive
Benjamin Moore Vivid Peach
Sherwin Williams Mellow Coral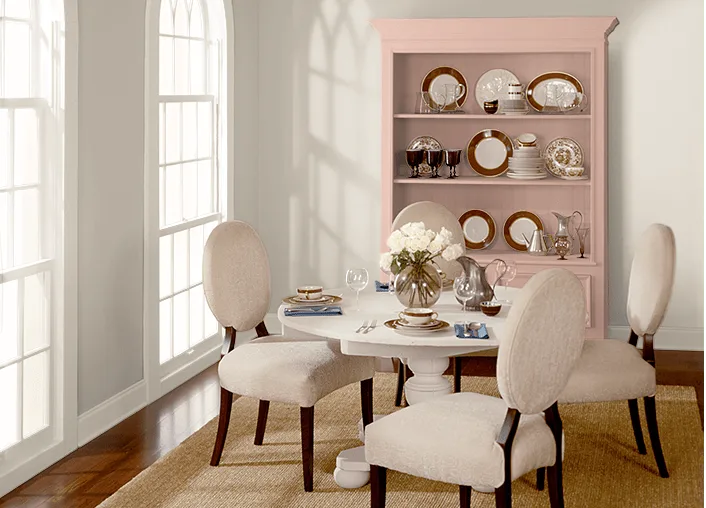 Coordinating Colors
Pink Abalone really pops against darker colors. My favorite colors to pair it with would be a chocolate brown, moody navy, or even a lighter peach.
Here are my favorite coordinating colors from Behr:
Catalina Coast PPU13-03
Pink Sea Salt M190-1
Tinsmith BL-W11
Rio Rust S190-6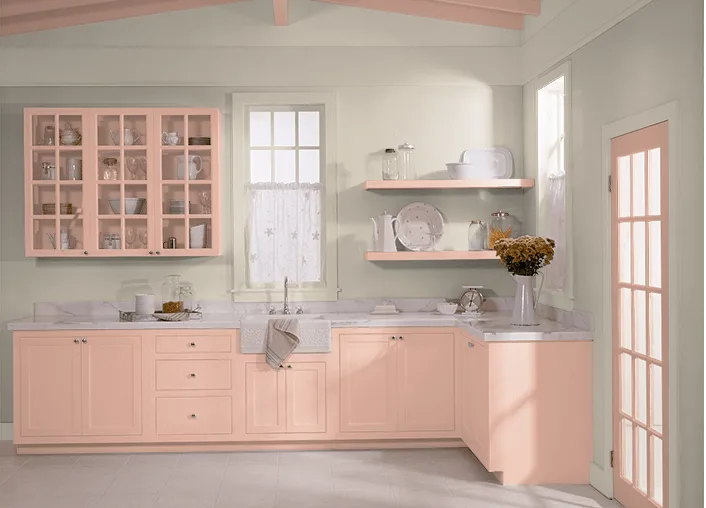 Trim Colors
I'd pair Pink Abalone with a warm white for a trim color. This will complement the warm undertones and help to soften the overall color.
Soft white trim colors:
Benjamin Moore White Dove
Behr Cameo White
Still not sure what paint color to choose?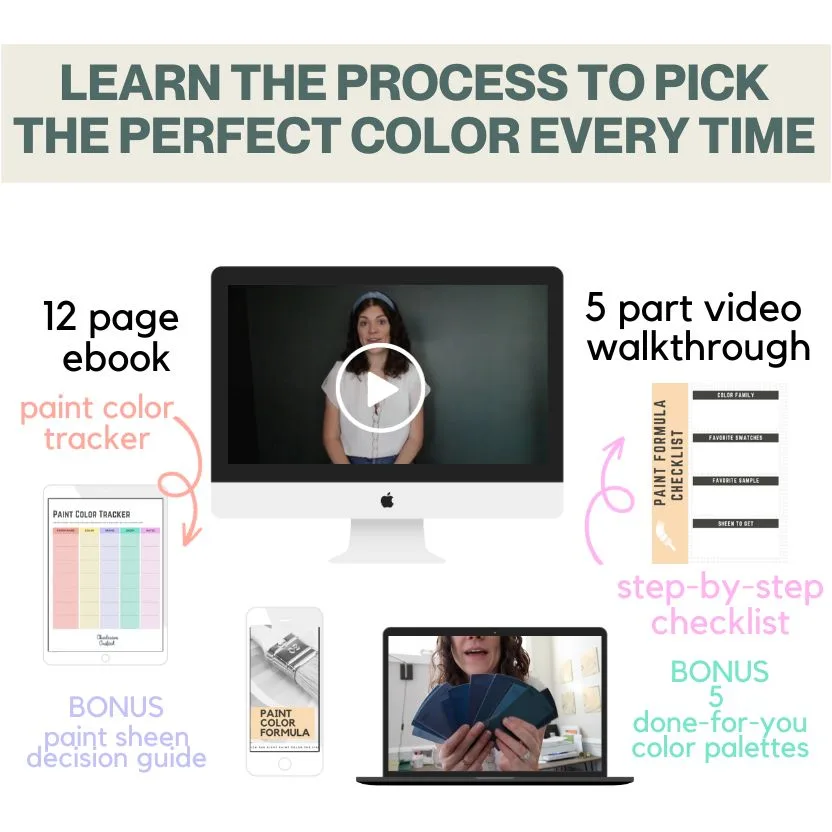 My Paint Color Formula ebook walks you through the painless process of expertly testing paint swatches to ensure you have the perfect color for your home.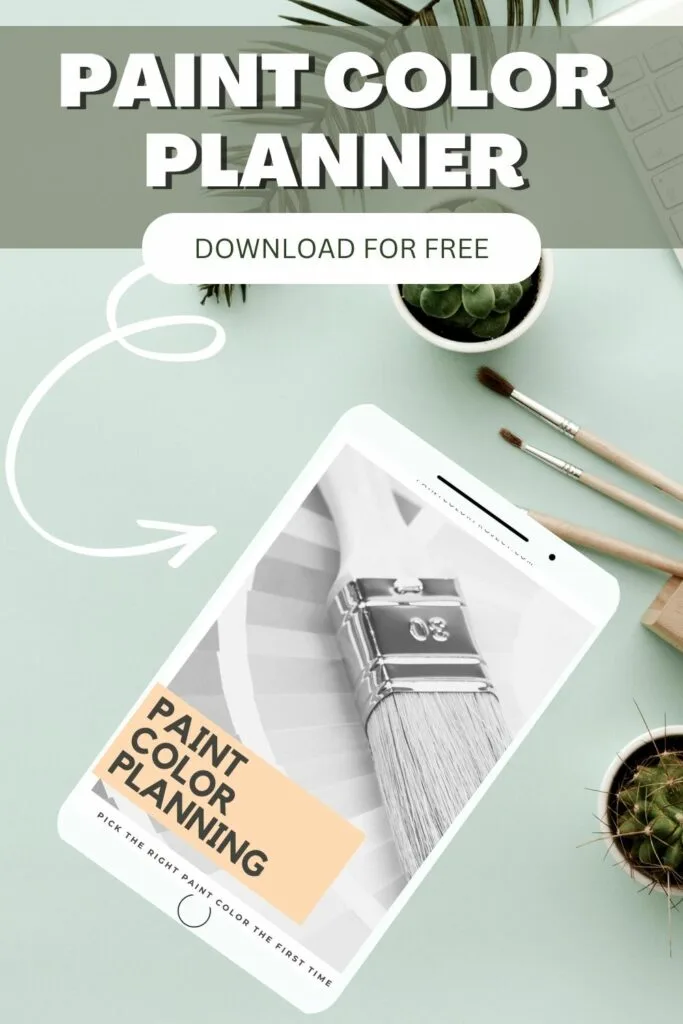 Thanks for reading!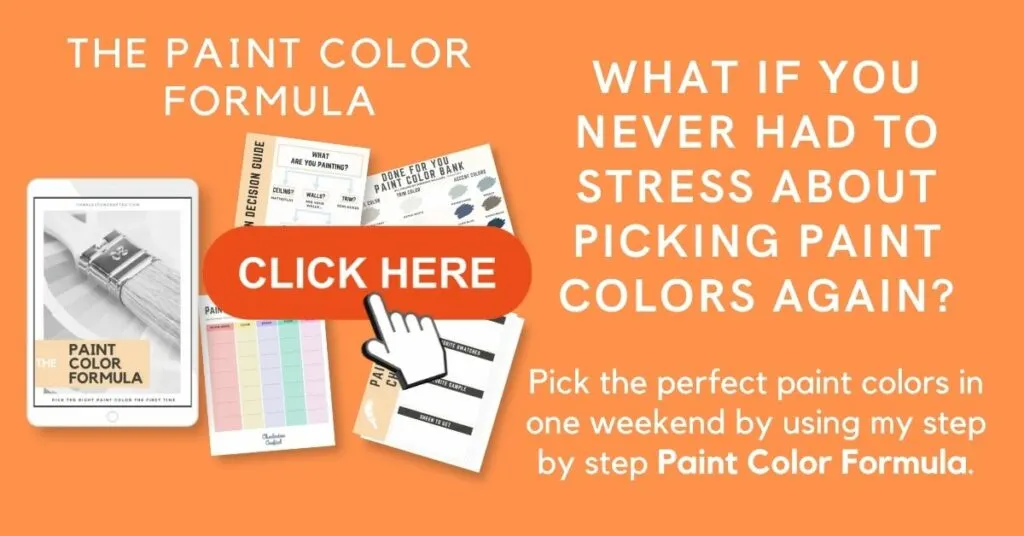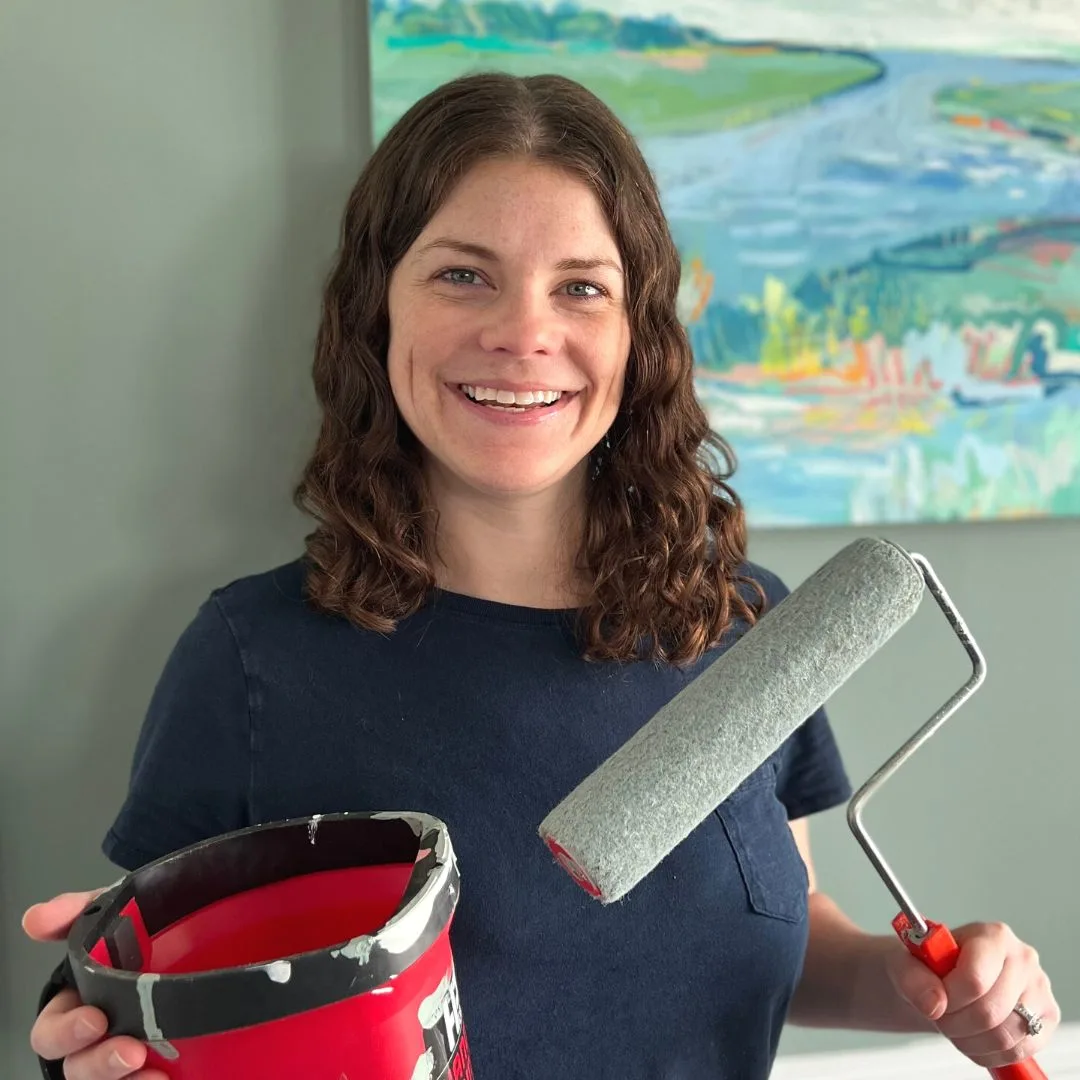 Morgan is passionate about home decor and paint colors. She has been sharing DIY home decor tips since 2012 at CharlestonCrafted.com. From there, she learned to love paint colors, and the Paint Color Project was born in 2022!