Looking for the perfect coral pink paint color? Check out Behr Coral Fountain – a gorgeous choice!
I was so excited to have a daughter so I had an excuse to paint a room pink! I had always dreamed of a modern coral-pink nursery, and was excited to find Coral Fountain!
This color is bold – there is nothing light or pastel about it – but it is muted so it doesn't at all feel neon.
It's a beautiful, modern option if you want a pink space!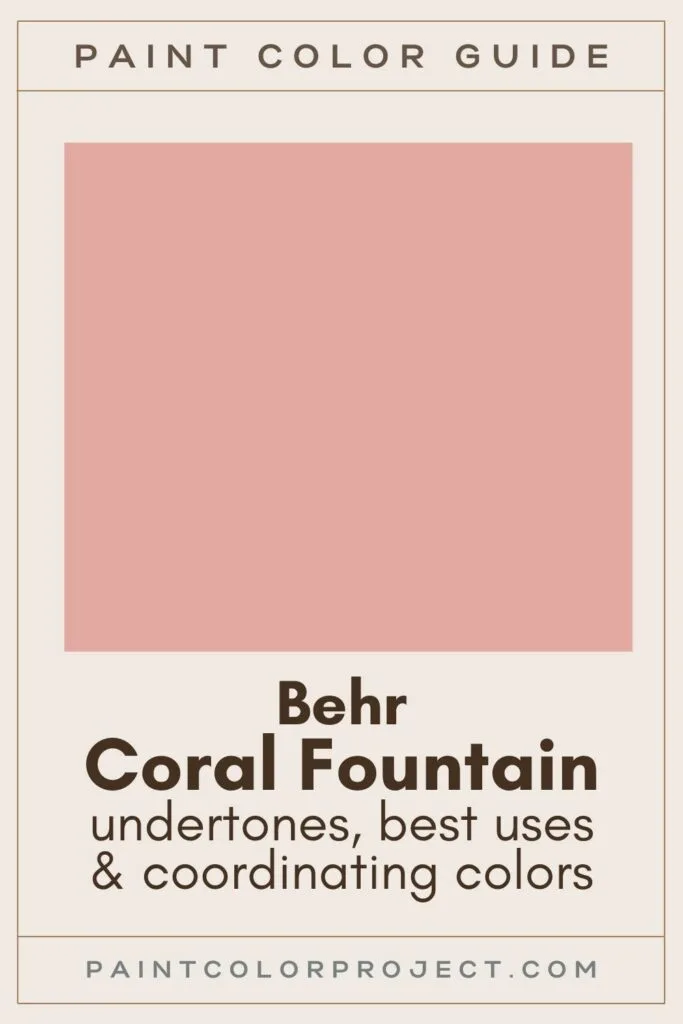 Behr Coral Fountain MQ4-03

Color Family
Coral Fountain is in the pink color family. See my favorite pink paint colors here!
Light Reflectance Value
47 – a mid-toned color, not too dark and not too light.
Light Reflective Value is the measurement of how much light a color bounces around. This is on a scale of 0 to 100 with 0 being pure black and 100 being pure white.
RGB Colors
R: 227 G: 169 B: 162
RGB describes the amount of each color – red, green, and blue – present in a color. This is on a scale of 0 to 255 for each color. This is basically the color mix to make the color!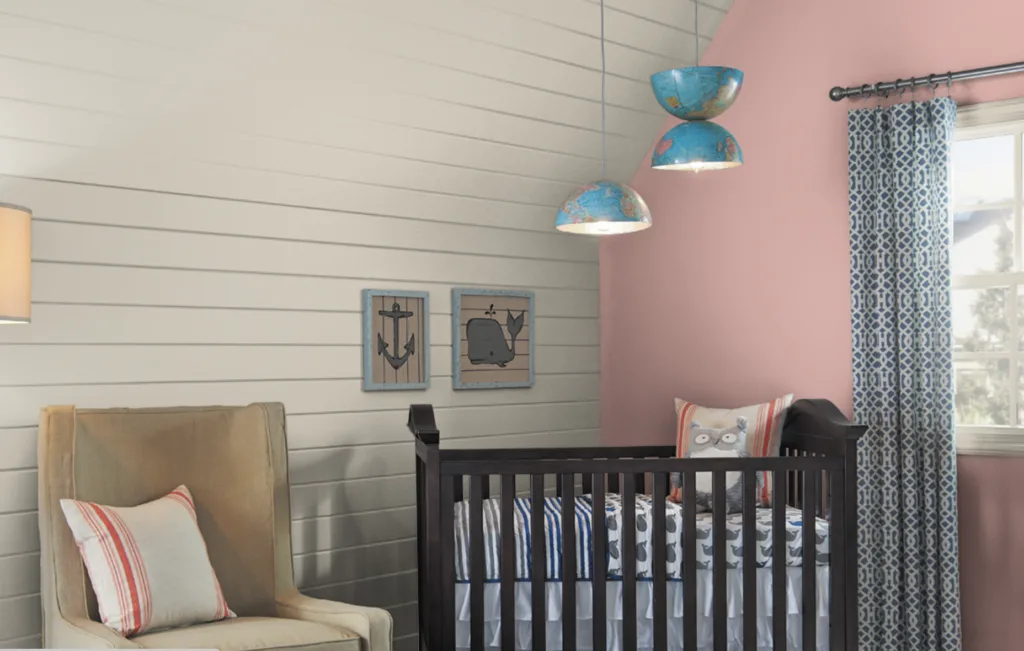 Hex Code
#E0A8A3
Undertones
This is a pink paint color with warm, orange undertones. It also has a bit of gray undertones to it.
In bright daylight, it looks more subdued. In artificial light, it looks brighter and more orange.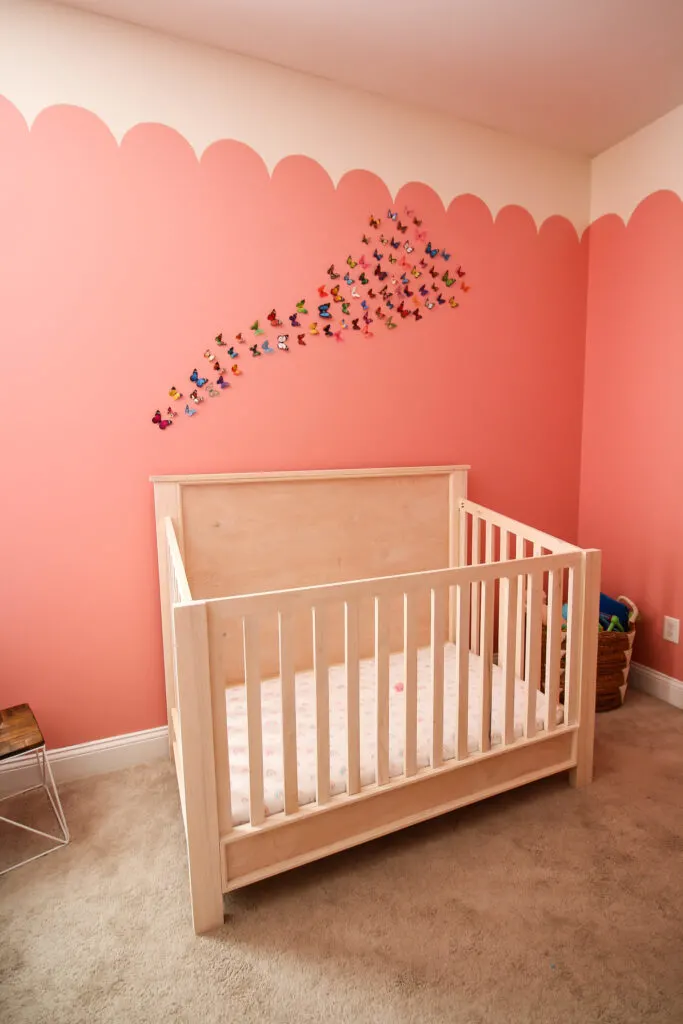 Best uses
I used Coral Fountain in my daughter's nursery. It's a bold pink color that you probably wouldn't use for a whole room other than a child's bedroom.
However, it's great for:
A modern feminine accent wall
A piece of refinished furniture
An accent ceiling
A front door
Bathroom cabinets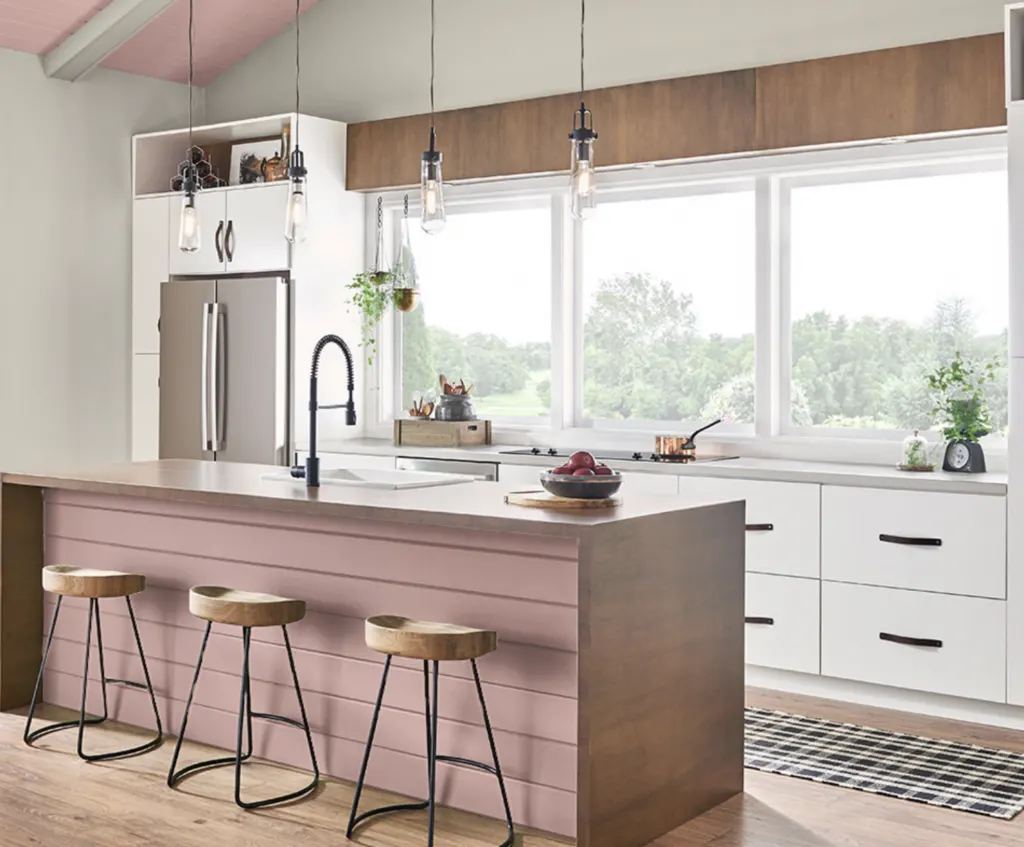 Similar Colors
Behr Sunset Pink
Behr Infatuation
Behr Noble Blush
Olympic Rosette Royale
Sherwin Williams Strawberry Hill
Pantone Mellow Rose
Coordinating Colors
This is a very warm pink color that pairs well with creamy shades – tans or slightly off whites, especially. The white that we paired it with is Behr Papier Blanc, which is just on the creamy warm side of pure white.
It also pairs well with "tropical colors" such as keylime green, a deeper leafy green, sky blue, and bright yellow. We paired it with a punchy turquoise in our daughters room (Behr Tower Bridge) and I love the combo!
Finally, this color pops with deep dark neutrals – a dark black, deep charcoal, navy blue, or even a deep forest green.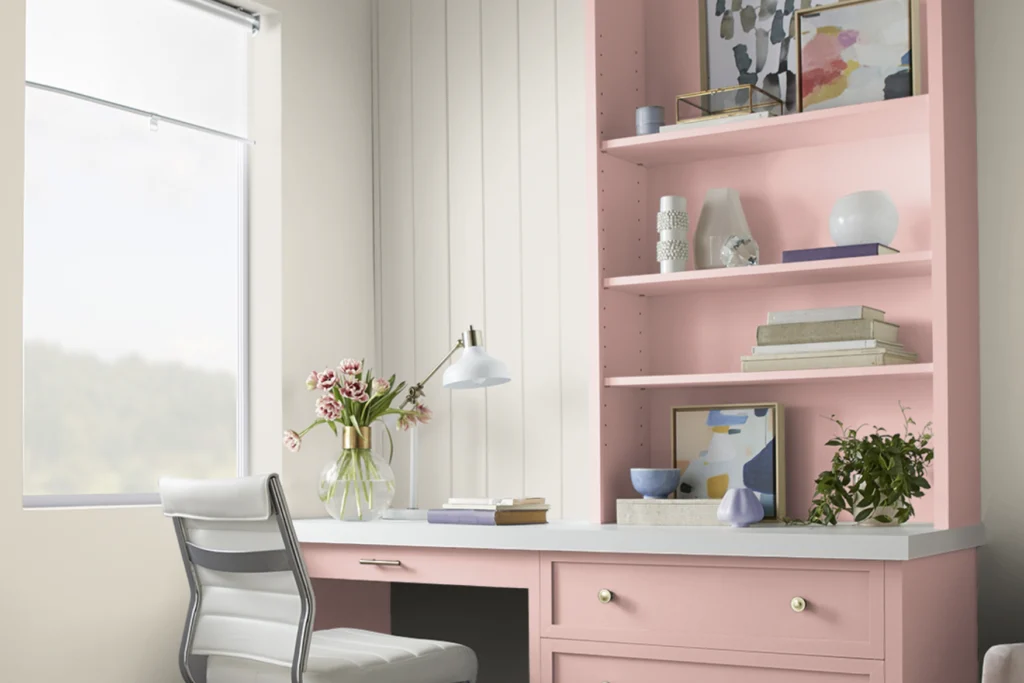 Trim Colors
I prefer to pair warm colors like Coral Fountain with a creamy white trim color with warm undertones.
Soft white trim colors:
Benjamin Moore White Dove
Behr Cameo White
Still not sure what paint color to choose?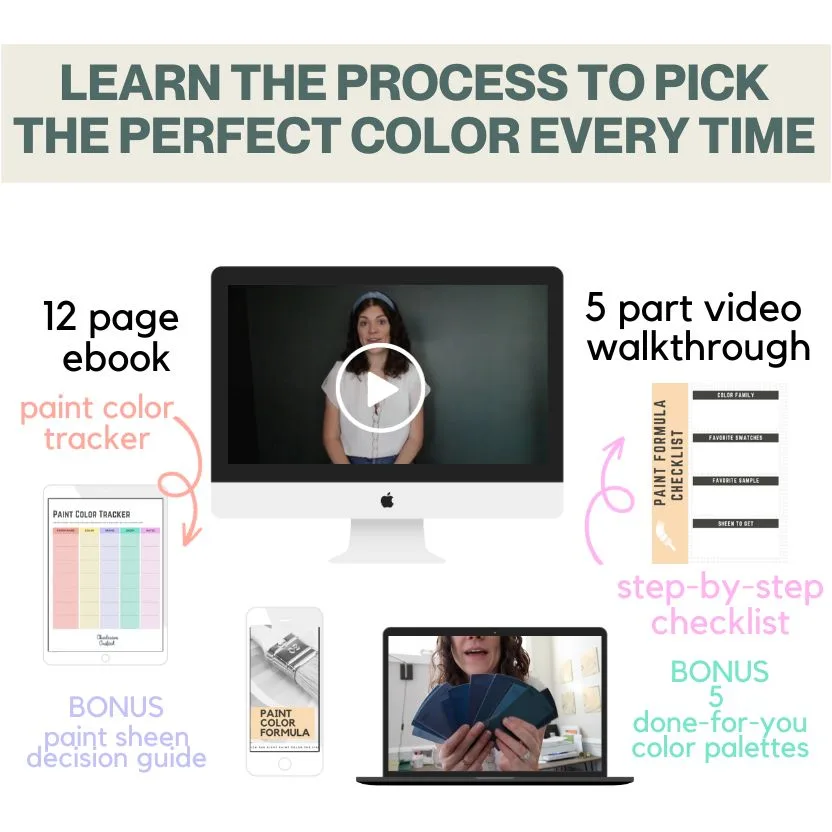 My Paint Color Formula ebook walks you through the painless process of expertly testing paint swatches to ensure you have the perfect color for your home.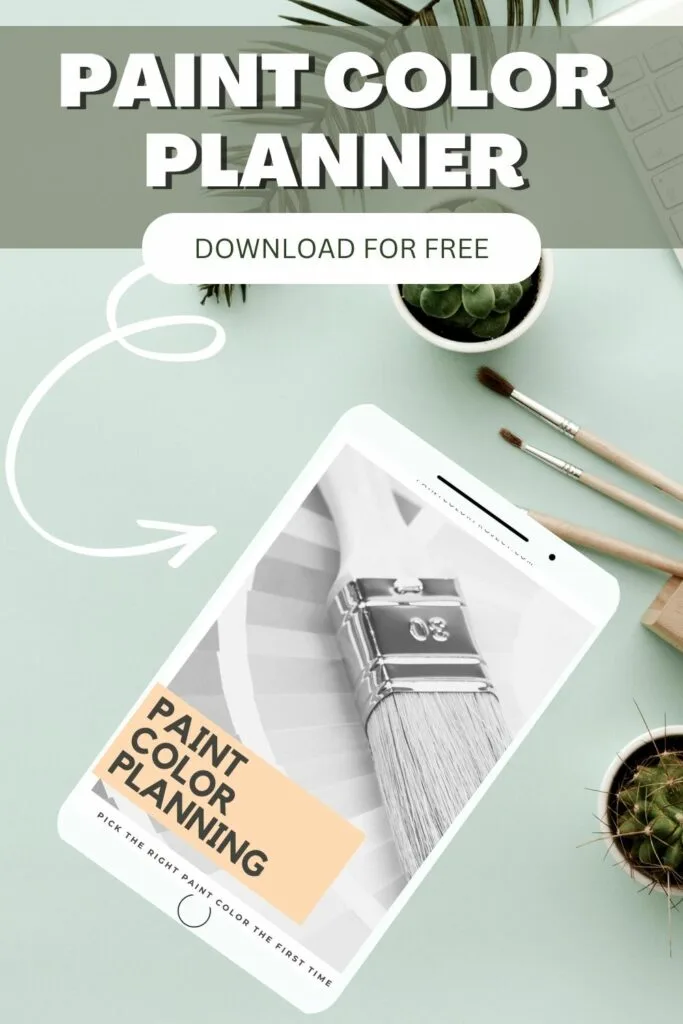 Thanks for reading!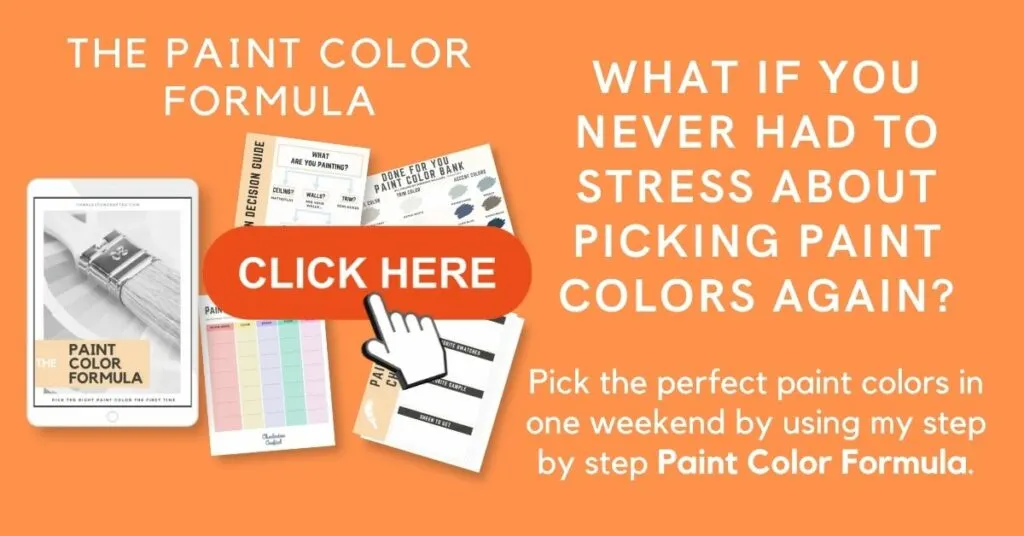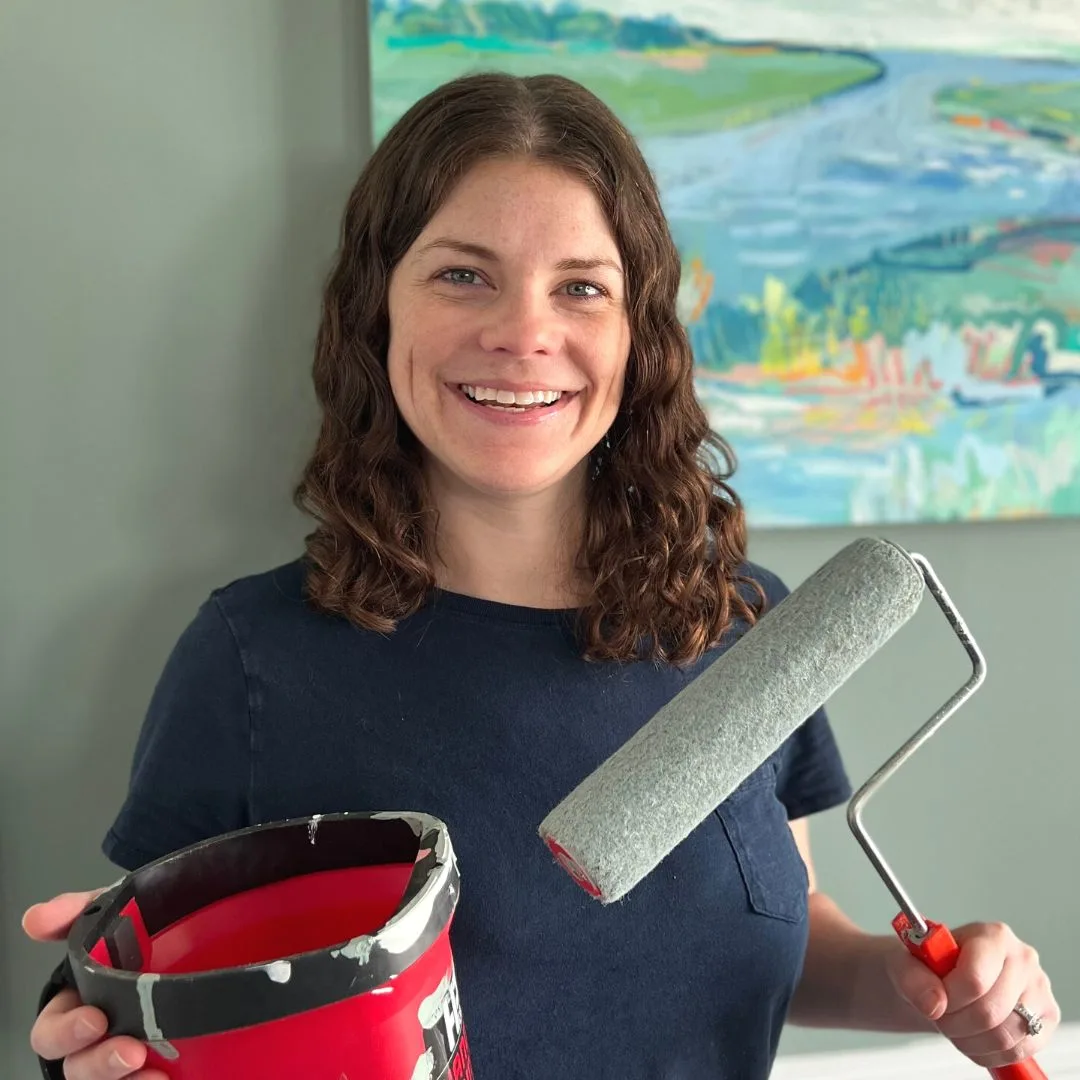 Morgan is passionate about home decor and paint colors. She has been sharing DIY home decor tips since 2012 at CharlestonCrafted.com. From there, she learned to love paint colors, and the Paint Color Project was born in 2022!