Agreeable gray is a super popular greige paint color. But what does that mean? Does agreeable gray look beige? Let's talk about it!
If you are looking for a neutral paint color, I bet that Sherwin Williams Agreeable Gray has come up. It's one of the most popular neutral colors – and is technically considered greige.
Read my complete Agreeable Gray color review here!
Agreeable Gray comparisons
Deciding between Agreeable Gray & other colors?
Does Agreeable Gray look beige?!
Click here to get a peel & stick sample of Agreeable Gray!
Agreeable Gray paint color palette
Join the (free!) PaintColorProject+ community to access this exclusive color palette! Once you join, you can right click & save the palette image!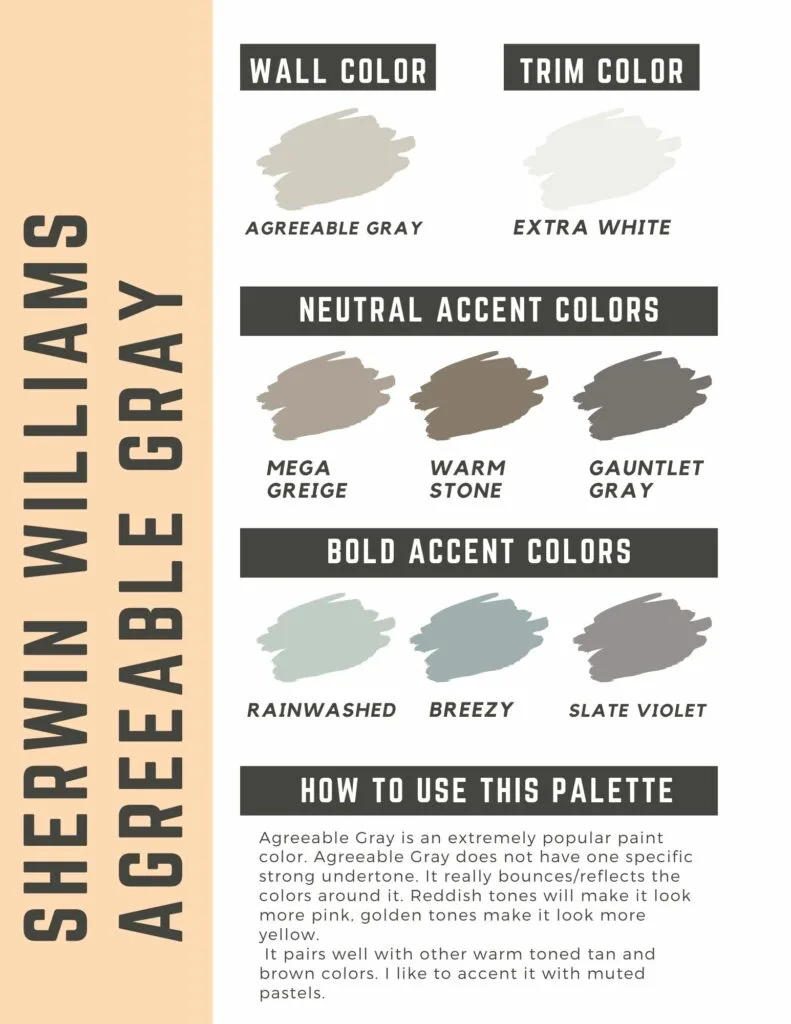 What is greige?
Greige is used to describe a color that is a mixture of gray + beige.
These shades grew in popularity in the 2010s when gray paint colors were extremely popular. However, people wanted a gray that was warm and cozy, not stark or cold.
Enter: greige!
One of the most popular greige paint colors is Sherwin Williams Agreeable Gray.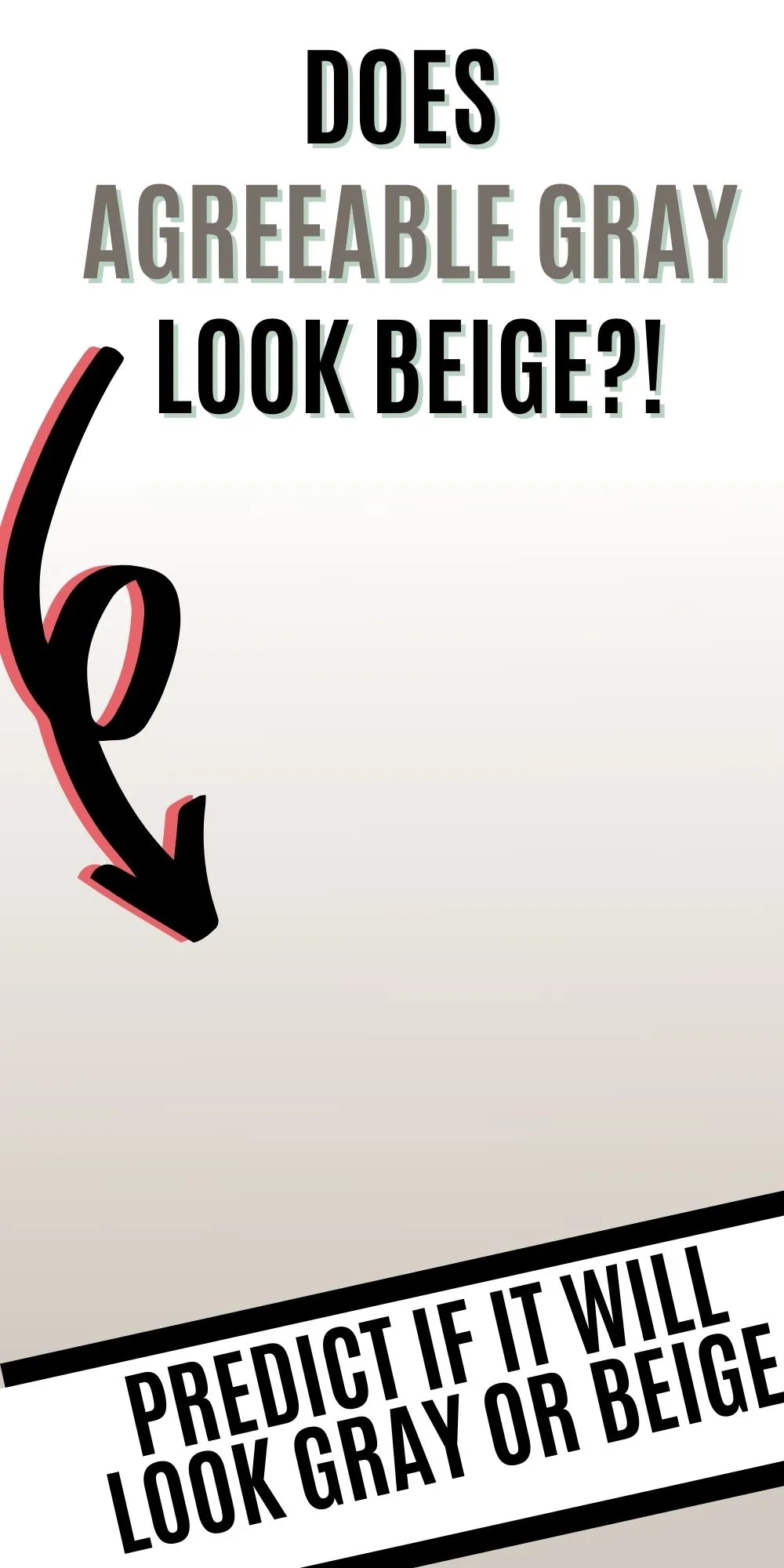 Does agreeable gray look beige?
Agreeable Gray might be called "Gray" but this greige color usually reads as beige in most rooms.
The big deciding factor in how this color will look in your room depends on the direction your room's windows face.
Another factor that effects how your color looks is the accent colors you pair with Agreeable Gray.
Since this shade skirts both sides of neutral, it will look warm next to cool blues and cooler next to warm browns!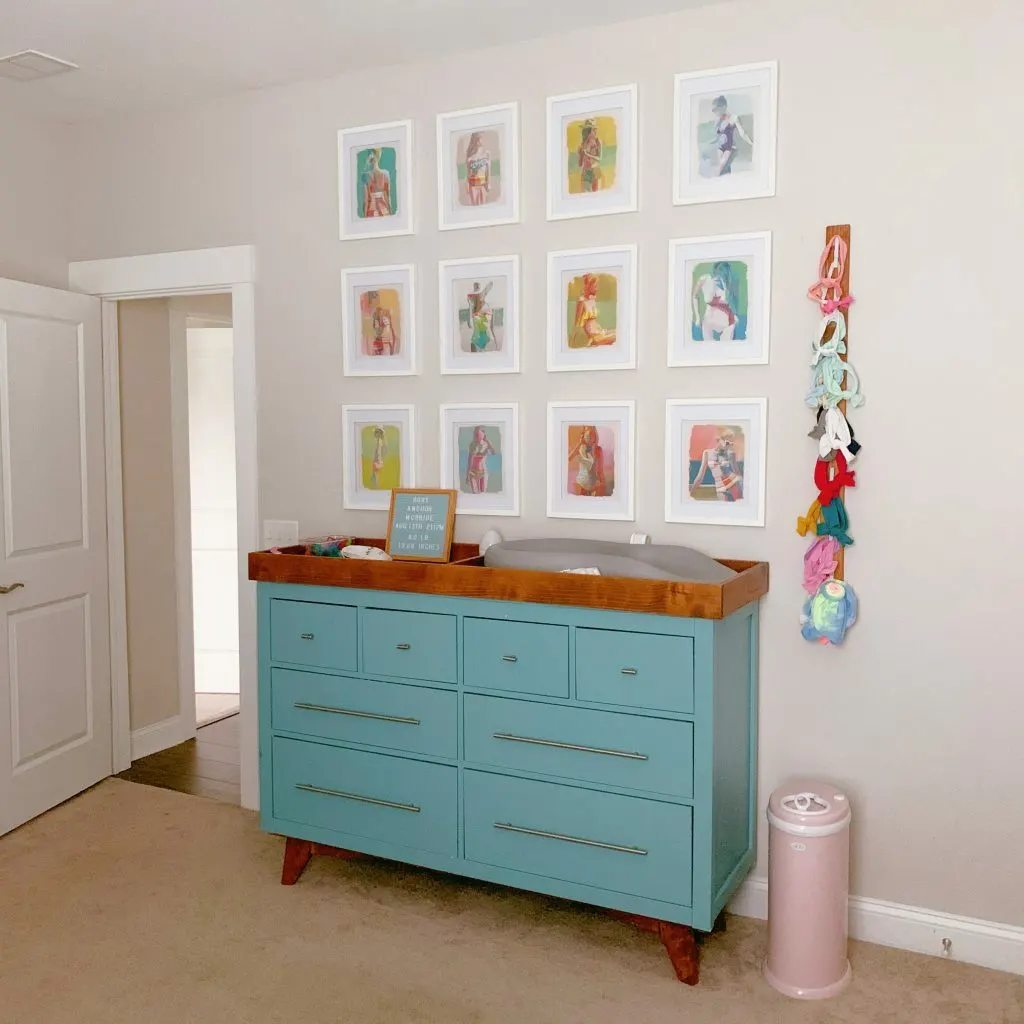 Agreeable Gray in North facing rooms
North facing rooms have cool light and hardly ever get bright, direct light. Wall colors in these rooms will read as cooler or bluer.
So, Agreeable Gray in a north facing room is going to look more gray.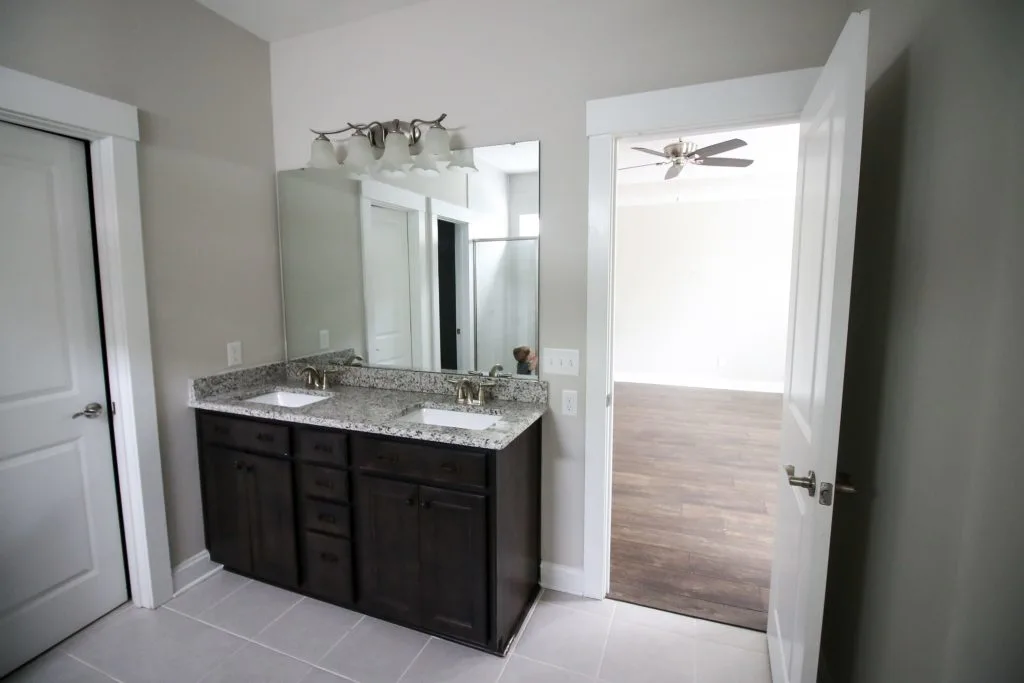 Agreeable Gray in South facing rooms
South facing rooms get bright, golden, direct light. Colors in these rooms will look more yellow and golden.
So, Agreeable Gray in a south facing room is going to look more beige.
Agreeable Gray in East or West facing rooms
The sun rises in the east and sets in the west. So, east facing rooms get morning light and afternoon shadows and west facing rooms get the opposite.
Here's a little table to help you remember how the light will look at different times of the day:
| | | |
| --- | --- | --- |
| | East facing | West facing |
| morning | bright | dark |
| night | dark | bright |
The wall color will transform in these rooms throughout the day.
Read my guide to paint colors for east facing and west facing rooms here.
What are the Agreeable Gray undertones?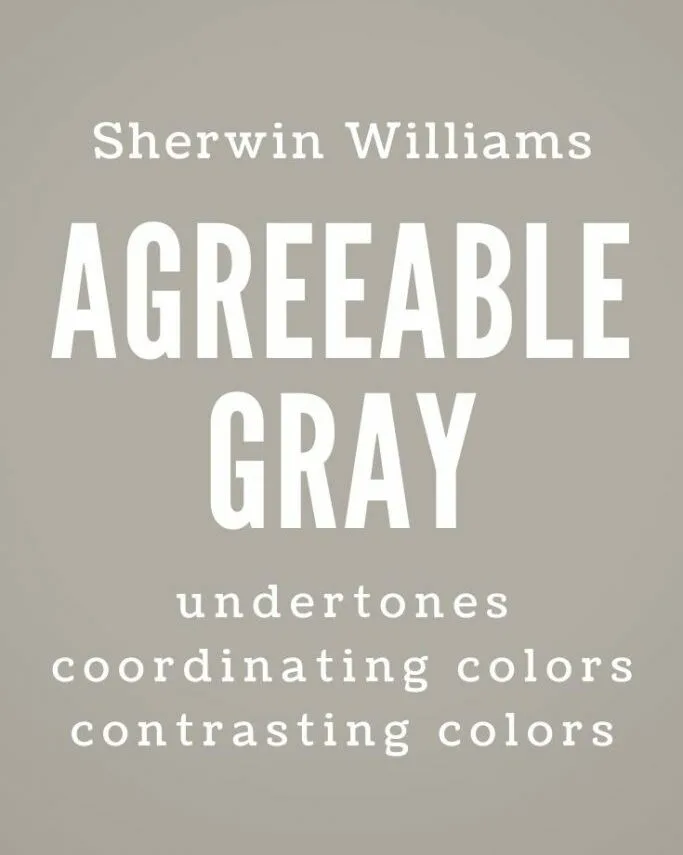 Agreeable Gray does not have one specific strong undertone. It really bounces/reflects the colors around it. Reddish tones will make it look more pink, golden tones make it look more yellow.
It is definitely a warm toned shade of gray. This means it reads more pink/yellow/tan and definitely not cool/icy/blue.
Agreeable Gray is really easy to use and decorate with. It's perfect to paint an entire home or entire room.
Still not sure what paint color to choose?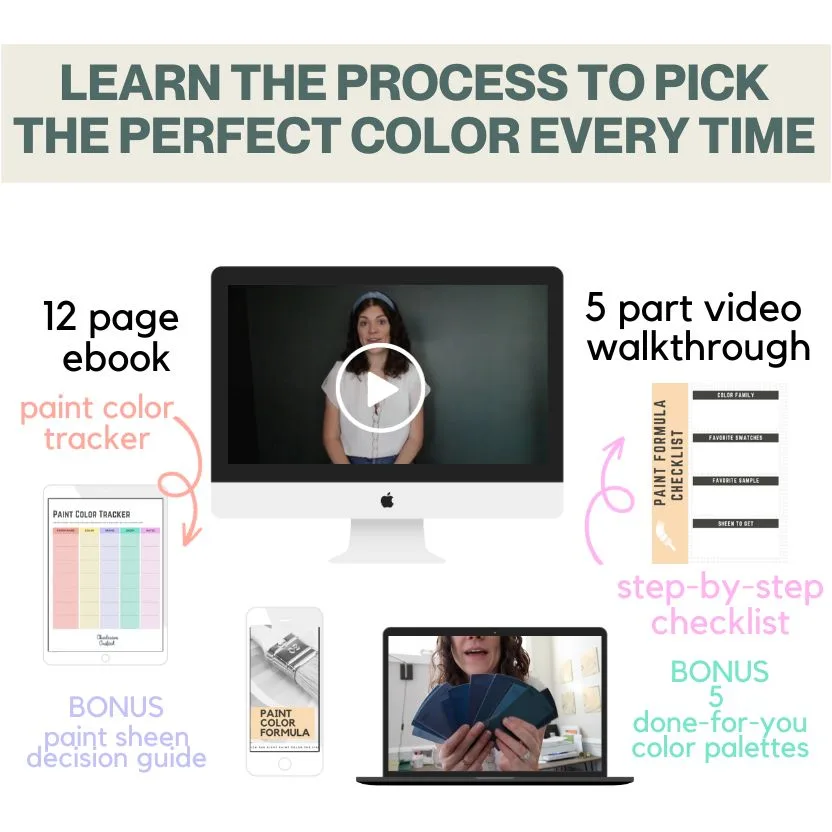 My Paint Color Formula ebook walks you through the painless process of expertly testing paint swatches to ensure you have the perfect color for your home.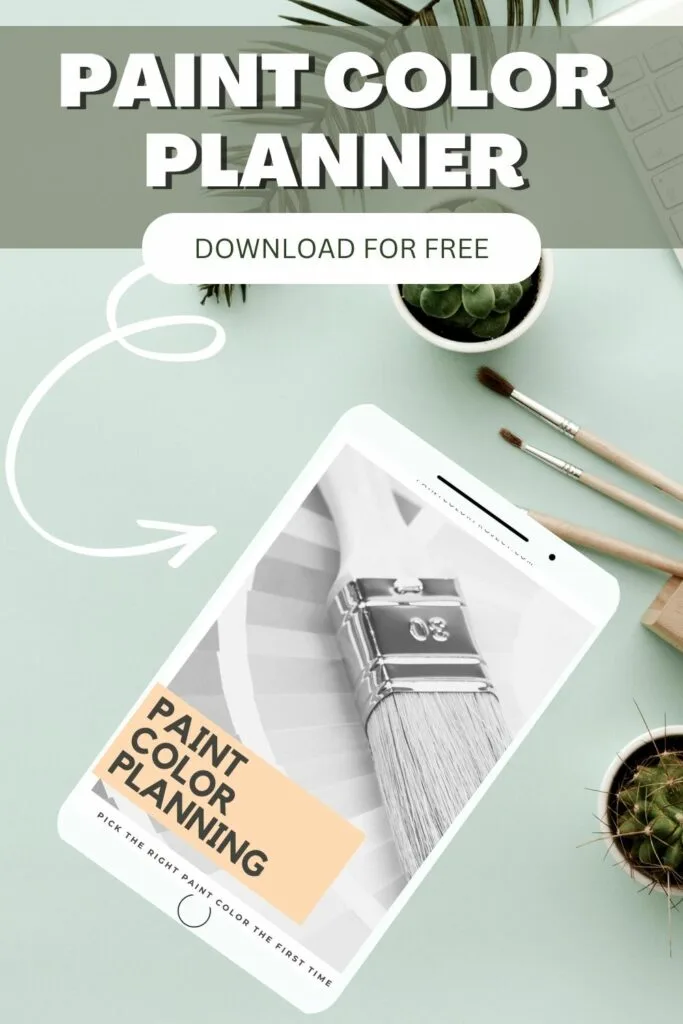 Thanks for reading!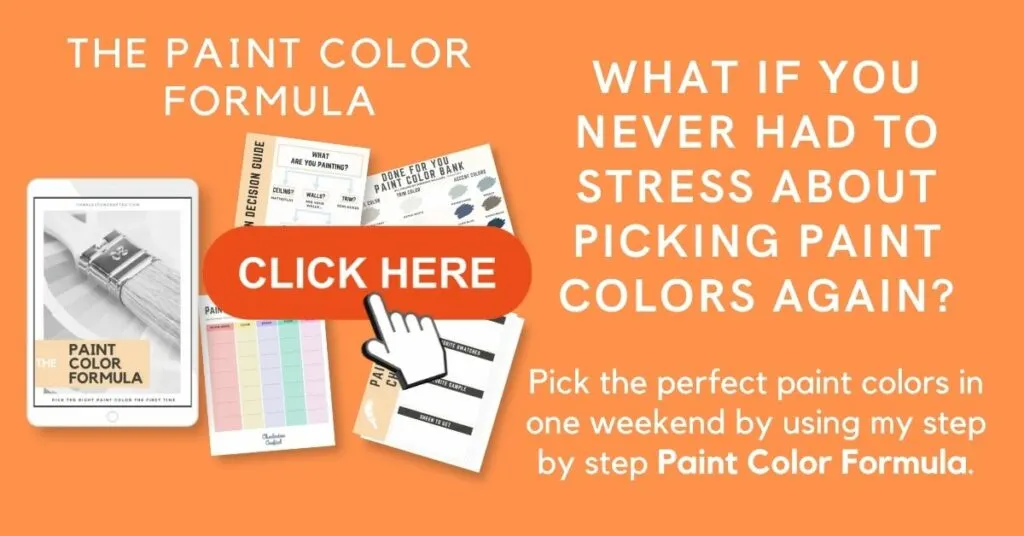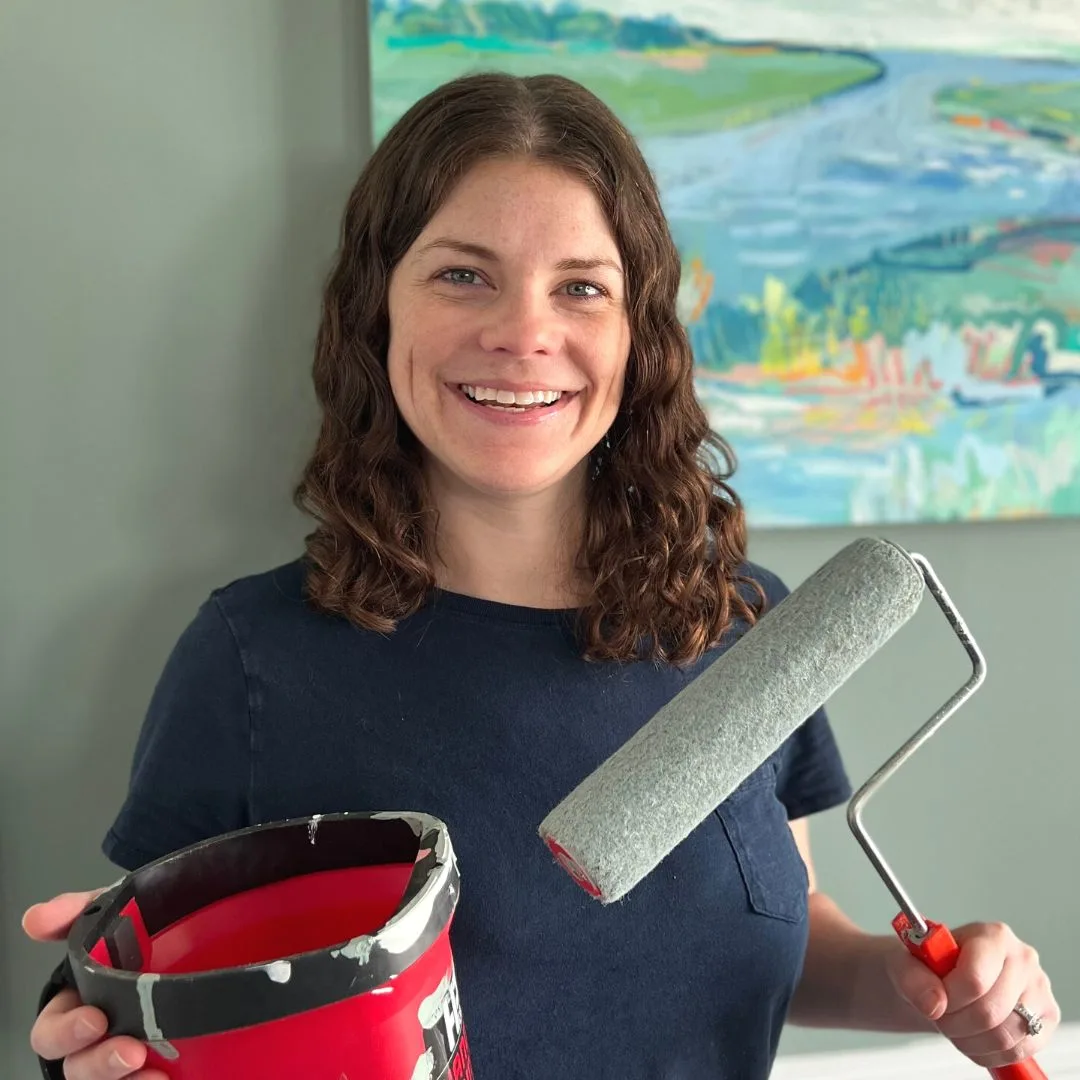 Morgan is passionate about home decor and paint colors. She has been sharing DIY home decor tips since 2012 at CharlestonCrafted.com. From there, she learned to love paint colors, and the Paint Color Project was born in 2022!